When you ask active military members what made them join the service, many say the same thing: money! What many don't realize, though, is that money gravy train doesn't last long. In fact, recent surveys suggest that about 30% of military veterans are struggling to pay off their bills.
One reason why some veterans are struggling to make ends meet is because they are having trouble with debts they took out while in the service. VA debt management is often a huge issue. Below, we'll go over exactly what the VA is, how debt accumulates with the agency, and how to manage VA debt like a boss.
Learn everything you need to know to break free from that past debt below.
What is the VA?
VA stands for 'Veteran's Affairs,' and it represents the United States Department of Veterans Affairs. This governmental agency is tasked with helping veterans (and their families) take advantage of military benefits programs. These benefits include services and programs like:
Home loan guaranties
Pensions
Compensation
Educational loans
Vocational rehabilitation
Burial costs
Health care costs
Nursing home costs
You might be wondering – if this agency is tasked with distributing benefits, then how do veterans accumulate debt with the VA? Debt starts to accumulate when a military member or veteran gets overpaid through the VA program. Some of the most common reasons for overpayment include:
A change in your active duty status
Withdrawal from class
Not attending your class
A change in your income or net worth
A change in dependency
Duplicate or erroneous payments
Getting arrested for a crime
If you've recently been informed about a debt and you're not sure if you can pay it, then it's important to understand the debt management VA offers and your other options, too.
What's the VA Debt Management Center?
If you've accumulated military and veteran debt through the VA, then you'll get a notification via the mail. This notice will explain exactly why the debt was accumulated, and it will also describe your rights. It will provide you information about how to pay off your debt or how to dispute it if you don't believe it's a valid debt.
The VA debt management center can help you with the next steps if you can't afford to pay your debt or if you're struggling to pay it off. Here are a few options you'll have once you're informed about your debt:
Pay your VA debt in full
Offset future benefits to resolve past debt
Setting up an alternate payment plan
Come up with a reduced overall debt amount (offer a compromise)
Ask for a waiver or forgiveness
Dispute the debt
It's usually in your best interests to contact the VA directly as a first step if you can't pay your debt in full. They'll go over the options outlined above and help you determine which options work best for you. If you haven't come up with a good solution after your talks with the VA, then you'll want to look at your other options.
What Happens If I Don't Act and Owe a VA Debt?
If you owe the VA a debt, then the last thing you want to do is ignore it. If you don't act upon your notice and you're currently getting benefits, then the VA might decide to offset your current benefits without your explicit approval. If you're not getting benefits, then the agency might take other actions. They might report the delinquency to major credit bureaus or refer to the Department of Treasury for collection.
United Debt Settlement's Military Debt Consolidation Loan Service
Here at United Debt Settlement, we can help you pay off your VA debt through our military debt consolidation loans. These loans are provided at lower interest rates than consolidation loans that are provided to ordinary civilians. They also have lower closing costs and better repayment terms. At times, we can even offer long-term loans that can give you up to 30 years to pay us back.
On top of these benefits, many of our loans provide a greater amount than your current level of debt. That way, you can take advantage of the excess funds to pay off other debt, pay for essentials you need right now, or invest for greater returns in the future.
Are You Looking for More VA Debt Management Help?
While the Department of Veterans Affairs is designed to benefit veterans and active duty military members, it's not a fault-proof agency. Often, veterans can end up owing the same agency that's meant to provide benefits to them. VA debt management has become a major issue for both the department and veterans themselves.
Have you exhausted your options with the VA already? Are you looking for better options? Contact our debt experts now to discuss your situation in more detail with one of our best agents.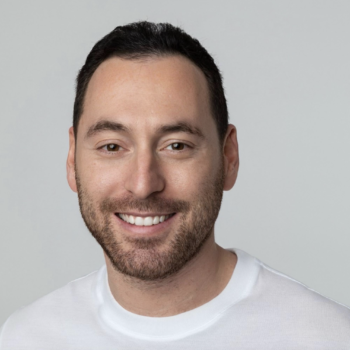 Gabriel Gorelik paves the way for customer service and operations at United Settlement. He is passionate about numbers and holds a strong belief in helping anyone with their debt. Before United Settlement, Gabriel received his BS in Finance & Economics from Brooklyn College. After graduation, Gabriel went on to build his first financial services company where he managed thousands of accounts for business and consumer clients. He understands the importance of client satisfaction, professionalism, and exceeding expectations.