Debt Consolidations Programs and How to Consolidate Your Debt
Debt consolidation involves combining a variety of different bills related to unsecured debt into one simple monthly payment. If you are facing a significant number of bills related to credit cards, medical bills and personal loans, debt consolidation could represent the right solution for you.
When you consolidate several bills into one payment, you decrease the risk of submitting late payments that cause additional fees or making mistakes related to sending incorrect amounts to creditors.
You can also benefit by reducing your overall monthly payment on your debt while reducing interest rates and interest expense.Finally, debt consolidation can help protect your credit score while getting you out of debt in less time. Sound like a good idea?
Let's take a closer look.
Debt Management Plans
The process of consolidating multiple debts through a Debt Management Plan (DMP) begins with a credit counseling session.
During this 45-90 minute session, you will receive actionable advice from a credit counselor regarding options toward reducing your debt and controlling expenses customized to your specific financial situation.
Unsecured debts are eligible for consolidation in a DMP – debts such as:
mortgages,
federal student loans,
home equity lines of credit,
auto loans,
cannot be included in a DMP.
Once enrolled in a DMP, your credit card accounts will be closed, and you will be unable to obtain new credit. This closure of accounts will have an adverse effect on your credit score.
In fact, though your credit report will state that you are enrolled in a DMP, this does not harm your credit score, although it is the closing of credit card accounts that harms the credit score.
It would be highly counterproductive for you to seek new credit while enrolled in a DMP. Creditors are aware of any applications for additional credit by viewing your credit report. This can result in creditors rescinding interest rate and payment concessions that were put into place through implementation of the DMP.
Debt Consolidation
Related to: Debt Consolidation
More About Debt Management Plans
A debt management plan is a structured agreement entered among multiple parties – the debtor, creditors, and credit counseling service.
A properly structured DMP that is overseen by a skilled credit counselor helps debtors get out of debt while assisting creditors in collecting money that is owed to them.
As a debtor, it is your responsibility to submit timely monthly payments in full. This, above all, will insure the success of your DMP. Make sure not to be late on any payments to your counseling service, as that will affect disbursements to your creditors and impact your credit score.
A missed payment can result in creditors suspending consolidation. To prevent this, any missed payments will need to be made up to get your DMP back in good standing. Be certain to check that all monthly statements that you receive from creditors align with information on the monthly DMP report, and report any discrepancies to your credit counseling service.
Creditors are willing to make consolidations through debt management plans because it helps them collect on accounts that could otherwise become worthless to them. You can anticipate lower interest rates and monthly payments, and sometimes a "re-aging" of accounts that can put an end to late fees.
Any collection phone calls if they don't diminish in frequency shortly following enrollment will cease once creditors have received three monthly payments through a DMP.
Even better, once your debts have been paid off through a DMP, creditors will often mark the debt as paid in full. This will help restore your credit score back to health.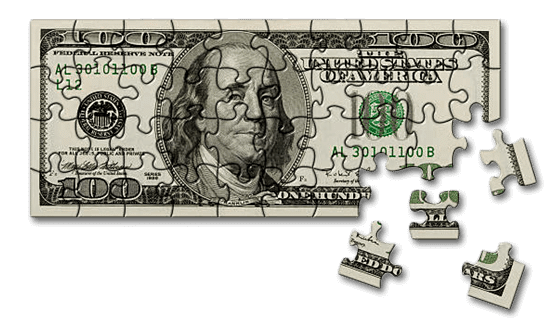 Credit Counseling Agency
A good credit counseling agency will provide a realistic budget for the debtor given the specifics of the financial situation involved, and will issue a monthly report illustrating payments made to creditors along with remaining debt balances owed.
The counseling service will also ensure that proper concessions are put into place, maintain communication between the debtor and creditors, and distribute proper payment amounts to individual creditors as structured in the DMP.
Debt Consolidation Loans
Debt consolidation loan (DCL) consolidates debts into one loan at a lower overall interest rate and total monthly payment. This provides the dual benefits of simplifying the payment process and lowering the total amount of debt owed. Types of DCLs include low-interest rate balance transfers on credit cards, personal loans, home equity loans and student loan consolidations.
DCLs are popular for the convenience and debt savings that they provide, though they can result in longer repayment schedules. DCLs are available through banks, credit unions, and online lending sites. If your credit score is at or near 700 – consider consolidating through zero percent interest balance transfer offers on credit cards.
The low introductory rates often expire within 6-18 months and usually carry fees up to 4%, – every dollar paid on them will go toward reducing your debt balance.
Debt consolidation requires organization, patience, time, and money.
Begin by itemizing all bills – credit card, medical, utilities, and any other unsecured debt.
Next, tally your necessity expenses separately – rent, groceries, transportation, and given your regular monthly income, determine how much you have left over that can be allocated toward a single monthly payment of your unsecured debt.
From there, a credit counselor can help you determine whether a debt management program, debt consolidation loan or debt settlement program will be most appropriate for you, given your specific set of financial circumstances.
Debt Consolidation and Debt Settlement
Debt Consolidation involves taking out one single loan to pay off many unsecured debts, resulting in a single lower monthly payment. If the debtor makes regular timely payments debt consolidation will have a positive impact on the debtor's credit score. Debt Settlement is different.
Debt Settlement will take place on delinquent accounts which are at or near charge-off status, the point at which creditors realize they may never generate income from them. In debt settlement creditors will often accept less than the balance owed in one lump-sum payment or over time.
Debt settlement usually carries harm to a debtor's credit score. In a debt settlement scenario, the debtor sends a regular monthly payment into an escrow account that is managed by the debt settlement company.
Meanwhile, these delinquent accounts continue to accrue interest expense and late fees. When the escrow account reaches a targeted level – and this often takes up to three years, the settlement company begins extending settlement offers to creditors who are under no legal obligation to accept any settlement offers. Settlements often do take place resulting in significant savings – but not without tax liabilities and resultant damage to the debtor's credit profile.
The major difference between debt settlement programs and debt consolidation loans is that there is no loan involved in a debt settlement program.
Both are designed to get the debtor out of debt within five years or less, the credit counseling agency managing the DMP focuses on educating the debtor to alter spending habits and works with creditors to reduce interest rates and monthly payments. The counseling agency then collects a monthly payment from the debtor and makes appropriate disbursements to creditors.
Debt Consolidation Loan Example
In a good debt consolidation loan scenario, the debtor borrows sufficient funds to pay off all unsecured debts (credit cards, medical bills, some student loans) and streamline many monthly payments into one smaller monthly payment at an overall lower interest rate against the debt consolidation loan. It is also important for the debtor to adjust away from the poor spending habits that led to accumulating debt in the first place.
Debt consolidation loans are not bad on credit score – on the contrary, they can be good for a credit score when a debtor makes regular, timely payments against the DCL. Any late or missed payments will quickly cause harm to a credit profile.
Debt consolidation loans are not taxable, whereas any debt savings over $600 that is achieved through a debt settlement plan is taxed as ordinary income.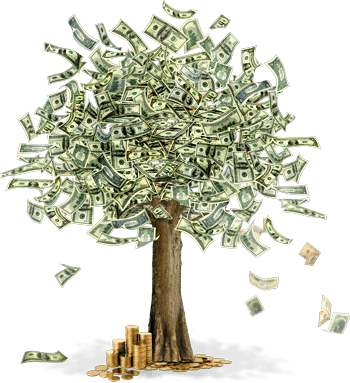 Consider the Options, Know the Risks and Capture the Opportunity
If are burdened by high levels of unsecured debt, debt consolidation could be a viable solution. To succeed, you must be focused and motivated to become debt-free. The simplified payment structure with lower monthly payments and reduced interest expense can really help your cash flow.
Most creditors view debt consolidation as a favorable method to pay off financial obligations. Though you may see some negative impact to your credit profile initially from the closure of several credit card accounts within a debt management program, when you consistently make timely payments.
This can eventually result in your accounts being reported to the three major credit bureaus (Experian, Equifax, and TransUnion) as paid in full. This will enhance both your credit score and overall credit profile, making you more appealing to creditors again.
Best of all, you will finally be out from under the debt burden that has been robbing you of peace of mind, and you will be free to enjoy the virtues of a debt-free lifestyle and freedom.
Debt Consolidation FAQ
What is a debt consolidation plan?
A debt management plan (DMP) is a common solution for individuals who are carrying too much unsecured credit card debt and are having difficulty paying bills to a number of different creditors each month. A reputable credit counseling agency can structure a DMP for you in which you make one streamlined payment each month to the counseling agency, who in turn allocates funds to your various creditors. All accounts included in a DMP become inactive, and the closing of these accounts will temporarily negatively impact your credit score. However, a DMP will result in a lower blended monthly interest rate and monthly payment while giving you the opportunity to demonstrate a consistent payment history, rebuild your credit profile and get out of debt over a three- to five-year time period.
How does debt consolidation work?
Debt consolidation involves combining a variety of different bills related to unsecured debt into one simple and clean monthly payment. If you are facing a significant number of bills related to credit cards, medical bills and personal loans, debt consolidation could represent the right solution for you. Read more
What is a debt consolidation loan?
A debt consolidation loan consolidates multiple debts into one single loan, typically resulting in a lower interest rate and monthly payment. Debt consolidation loans streamline the repayment process while simultaneously lowering interest expense and the total amount repaid over time. Personal installment loans, low-interest rate promotional credit card balance transfers, home equity loans and student loan consolidations are some examples of debt consolidation loans.
How to get a debt consolidation loan with bad credit?
For those individuals with FICO scores below 580, it can be more difficult to secure a debt consolidation loan at an attractive interest rate in the form of a personal installment loan or promotional rate credit card balance transfer. In these instances, online lenders (such as Upstart and Avant) that look at data extending beyond the FICO score and credit profile can prove useful. Factors such as job history, income and educational background are taken into account in making the lending decision.
Does debt consolidation hurt your credit score?
Debt consolidation loans will not hurt a credit score – in fact, timely repayment on a debt consolidation loan will help a credit score. Just as with any other form of debt, any late or missed payments can quickly cause harm to a credit score and profile.
Is debt consolidation bad?
Debt consolidation is not inherently bad by any stretch of the matter – in fact it can be quite helpful for the individual with a wide variety of unsecured debts with high interest rates attached and varying payment cycles. A debt consolidation loan cleans things up, streamlining the repayment process into one single check that must be written each month, instead of several. However, for individuals who lack discipline in repayment or even in allocating loan proceeds according to original plan, a debt consolidation loan could prove dangerous. Abusing access to additional funds that have been earmarked to pay off old debts and reallocating these funds to unnecessary expenses is a recipe for a growing mountain of debt and misery.