On average, it takes us 25 years for our brains to fully develop and mature. Despite that, predatory private lenders believe college-aged students have the capacity and foresight to weigh out the pros and cons of taking out many thousands of dollars worth of loans.
Considering the above scenario, it makes sense that countless young American adults are now bound by the terms of loans they took out years ago and have never had the ability to pay down. That's why private student loan relief is such a trending topic in 2022. Millions have woken up to the scam, but that hasn't changed the fact that they're now swimming in debt that will take decades to repay.
As it stands, there is no student loan forgiveness for private loans. Not even filing for bankruptcy can help you get out of the grips of private lenders. The good news is that there are options that can help you lower payments or reduce the amount you owe. Learn more about six options for student loan relief for private loans below.
1. Loan Consolidation
If you're like many student loan borrowers, then you took out multiple student loans. Each of those loans likely has a different interest rate, repayment length, and more. Not only is this confusing but it can also lead to a higher overall monthly payment amount, too. Consolidating your private student loans means combining numerous loans into one single loan.
While this won't actually reduce your overall debt burden, it could help reduce your monthly payment amount.
2. Loan Deferment
If you're experiencing a temporary financial hardship, then your lender might offer loan deferment as an option. Loan deferment means your payments will be postponed. You can request a deferment, or temporary pause, of your payments for up to 12 months before renewing your request.
3. Loan Modification
Depending on your lender, private student loan assistance might be available in the form of a loan modification. This type of relief hinges entirely on your lender, though, as they aren't required to offer any modification opportunities for lenders. If they are willing to work with you, though, then you might be able to only make interest payments until your financial situation changes. In some cases, you may even be able to negotiate a lower interest rate on your loan, too.
4. Loan Refinancing
Loan refinancing happens when you use a brand new loan to pay off an old one. This scenario might not make a whole lot of sense if you've never heard of refinancing before, but there are plenty of advantages to using this method. First off, refinancing usually helps you take advantage of a lower interest rate. For this to work, the new loan must have a lower interest rate than your old ones. For another thing, you might be able to reduce your monthly payment and even extend your repayment term. If you don't like your current lender, then you might even decide to refinance through another company. Switching lenders could be a huge advantage for you if you haven't been able to work out other solutions with your lender up to this point.
5. Loan Repayment Assistance
Are you still wondering — will private student loans be forgiven? The bad news is that not even federal student loan debt is forgivable, so it's unlikely to happen in the near future. You might be able to get help with paying back your loan through certain programs and charities, though. Some organizations offer career-based repayment programs, which will help repay your loans in exchange for a commitment to work in a specific area. Certain employers, like Hulu and SoFi, are also willing to help.
6. Income-Based Repayment Options
Many lenders do understand how difficult it can be to manage student loan payments while also balancing the costs of living in 2022. With that in mind, many private lenders offer income-based repayment options. To qualify, you'll provide your lender with your most recent tax information. You'll let them know what your typical income is, and your lender will use that to come up with an appropriate payment amount that's more manageable for you.
Private Student Loan Relief and Forgiveness: What Are Your Options?
As it stands in mid-2022, it's unlikely that the government will forgive private student loans through legislation. While forgiveness isn't an option, there are still ways you can navigate through a tricky situation if you're struggling to make your payments. All the six options above can help you find private student loan relief in small bits and pieces.
Are you looking for a more comprehensive debt relief plan? Depending on your situation, managing your other types of debts could free up enough disposable income for you to be able to manage your student loan payments with ease. Do you want to learn more about your options? Contact us today to discuss your financial situation in more detail with one of our debt relief experts.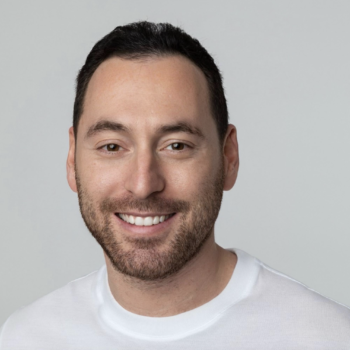 Gabriel Gorelik paves the way for customer service and operations at United Settlement. He is passionate about numbers and holds a strong belief in helping anyone with their debt. Before United Settlement, Gabriel received his BS in Finance & Economics from Brooklyn College. After graduation, Gabriel went on to build his first financial services company where he managed thousands of accounts for business and consumer clients. He understands the importance of client satisfaction, professionalism, and exceeding expectations.