For many students, earning a college degree is impossible without some form of borrowing. In fact, student loans are nothing short of huge business in the United States – at the end of 2020, aggregate student loan debt approached $1.6 trillion, with this amount spread among approximately 45 million young Americans.
Of the two major sources of student loans (Federal and private), the vast majority of total student loan debt can be attributed to Federal student loans. These loans often are granted even when a borrower has a somewhat weaker credit score and usually come with lower interest rates than those attached to private student loans.
Federal student loans are also frequently subsidized – a borrower can defer interest expense during school and for a period of time following graduation. Sounds pretty good, right? Yet in a low interest rate environment, or in situations when monthly cash flow is tight, the question of whether to refinance Federal student loans remains.
Should you refinance federal student loans? What are the pros and cons of deciding whether to refinance or consolidate federal student loans? Read more on our website about what your options are when it comes to refinancing your Federal student loans and how to approach your specific situation.
5 Ways to Consolidate Credit Card Debt
Debt consolidation combines multiple debts into one single loan, typically resulting in a lower interest rate and monthly payment. If you want to learn how to consolidate credit card debt, there are a number of different avenues to consider.
Five ways to consolidate credit card debt include taking out a debt consolidation loan (DCL), taking advantage of credit card refinancing through a promotional balance transfer offer, enrolling in a debt management plan through a non-profit credit counseling agency, taking out a low fixed interest rate home equity loan (a form of secured debt in which the equity in your home serves as collateral), or taking out a lower interest rate loan against 401-k savings.
Should You Refinance Federal Student Loans?
For many of the 45 million young Americans who are saddled with significant student loan debt, investigating whether to refinance student loan obligations makes sense. From the outset, it is important to understand that student loan refinancing and student loan consolidation are not the same thing.
Whereas student loan consolidation simplifies the monthly repayment process through one streamlined payment while often simultaneously lowering the amount of that payment, student loan refinancing involves securing a new loan from a private refinancing company that is unrelated to the government.
The new loan usually comes with a lower interest rate and more favorable terms that can ultimately result in saving thousands of dollars in interest expense over the life of the loan. These savings are then allocated to pay down the debt faster, or a borrower can choose to extend the duration of the loan in an effort to lower the monthly payment.
However, the decision as to whether to refinance Federal student loans is not an obvious one. Federal Student loans frequently offer various income-driven repayment plans as well as loan forgiveness in certain circumstances. However, these potential benefits are lost forever when a refinancing takes place.
Since most student loan refinancing companies allow a potential borrower to check prospective interest rates, it makes sense to shop around and input appropriate variables into a student loan calculator.
In particular, Grad PLUS and Parent PLUS loans are attractive refinancing candidates given that their interest rates frequently approach 9%. For those borrowers with a healthy income and credit score, as well as the confidence to make consistent payments over the life of the loan, refinancing these types of Federal student loans can make sense.
However, if the Federal student debt load is very high and the prospect remains that in the future it could make sense to pursue an income driven repayment plan or loan forgiveness, it may be prudent to keep these options in reserve and avoid refinancing Federal student loans altogether.
Should I Consolidate or Refinance My Federal Student Loans?
Federal student loan consolidation offers the opportunity to simplify the monthly payment process through one streamlined payment per month, and it can also relieve a measure of financial pressure by reducing the overall monthly payment.
The Direct Consolidation Loan program offers the opportunity to lower the overall monthly payment while reducing the number of different payments made to various creditors down to one single payment. Direct Consolidation Loans make sense for the student borrower seeking the simplicity of one lower monthly payment at one fixed interest rate, as opposed to making higher combined payments to a variety of separate creditors.
However, the benefits of these loans come at a price, as they usually extend loan amortization periods considerably – sometimes for as long as thirty years – and can significantly increase total interest expense over the life of the loan.
Loan amortization defines a specific schedule of monthly payments designed to pay back the principal on a student loan at a specific interest rate over a given duration of time. Because of accrued interest expense, it can often take several years of making consistent monthly payments before a significant amount of principal is actually paid down.
Because Federal student loans carry fixed interest rates, there is no reduction in rates when consolidating – in fact, the new blended interest rate actually rounds up slightly to the nearest eighth of a percent. However, the convenience associated with the streamlined process of making only one payment instead of keeping track of many different payments per month represents a nice practical improvement.
Even more importantly – and especially for those student loan debtors who may not be generating as much income following graduation as they had anticipated – consolidation can reduce the regular monthly payment considerably. Payment plans can be structured according to income level, so if a borrower's income is low, the required payment can be reduced sharply. However, this reduction comes at a significant price.
Even though the monthly payment gets reduced, the principal amount owed on the loan does not, and the amount of time that it will take to fully repay the loan extends, resulting in greater total interest expense over the life of the loan. However, the good news is that when an individual's income level strengthens, repayment terms can be adjusted toward a higher monthly payment, helping to mitigate total interest expense over the life of the loan.
All Federal student loans are a form of unsecured debt and are not collaterally backed. Much like unsecured credit card debt, Federal student loan obligations represent an opportunity for the debtor to build a strong credit score and profile by making timely monthly payments in a consistent manner.
Additionally, by reducing the total number of creditors, the process of student loan consolidation enhances a credit profile even more. Federal student loan consolidation also offers the opportunity of shifting any previously defaulted student loans back toward good standing.
Given the flexible repayment options that student loan consolidation offers, this provides the debtor a clean slate on these loans, as well as the assurance that defaulting again on any student loans and incurring ensuing credit profile damage will be highly unlikely.
Steven Brachman is the lead content provider for UnitedSettlement.com. A graduate of the University of Michigan with a B.A. in Economics, Steven spent several years as a registered representative in the securities industry before moving on to equity research and trading. He is also an experienced test-prep professional and admissions consultant to aspiring graduate business school students. In his spare time, Steven enjoys writing, reading, travel, music and fantasy sports.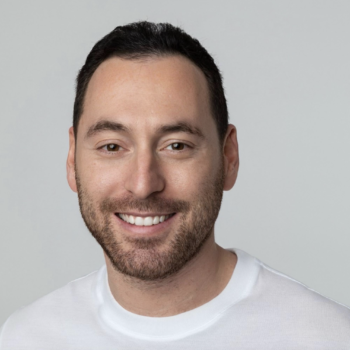 Gabriel Gorelik paves the way for customer service and operations at United Settlement. He is passionate about numbers and holds a strong belief in helping anyone with their debt. Before United Settlement, Gabriel received his BS in Finance & Economics from Brooklyn College. After graduation, Gabriel went on to build his first financial services company where he managed thousands of accounts for business and consumer clients. He understands the importance of client satisfaction, professionalism, and exceeding expectations.