Did you know that Americans' credit scores reached a new average high in April of 2021? According to FICO, the average credit score in America is now at an all-time record high of 716! Despite that, we are still knee-deep in a global pandemic, which means Americans may need to use newfound lines of credit sooner rather than later.
Are you currently hoping to take out a loan or credit card? If so, then you need to know what your credit score is and what that means to lenders. If you're not sure what is considered a good score or how credit scores help you, then we've got the answers you're looking for. Learn everything you need to know below.
What is a Credit Score?
If you're young or you've never borrowed money before, then you may not know what a credit score is. Credit scores are mostly used by lenders and credit card companies as a measure of a borrower's creditworthiness. So, what is a credit score? Your credit score is a measure of your financial history, debt level, and ability to pay off what you borrow. It takes into account how long you've had a credit history, how often you pay off the bills and debt you owe, and how much debt you currently owe. These factors are all run through a formula, and your credit score is the result. You can get a detailed outline of what's impacting your credit score by requesting a credit report from one of the major agencies.
Very Poor (300-499)
So, what does your credit score start at? It makes sense that such a score would start at zero, but 300 is actually the lowest possible credit score you could have. If you have a credit score in the range of 300-499, then you fall into the 'very poor' credit category. Sadly, that means you'll be viewed as very risky to lenders, which means your borrowing options will be much more limited than someone with a better score.
Poor (500-600)
A score in the 500-600 range means you have 'poor' credit. Lenders will still see you as risky to lend to, so you won't have many options when it comes to taking out credit. Further, this type of credit score could impact your potential career, too. If your employer runs a credit check and sees you have poor credit, then you could end up missing out on job opportunities. Even worse, your insurance provider may also see you as a risk, which means you could end up overpaying just to have car or homeowner's insurance.
Good (661-780)
Once you finally break past a score of 661, you'll be considered in 'good' standing. That means you'll have access to much better interest rates, good loans, and better credit cards. You'll have more access to job opportunities, good insurance rates, and even perks, too! You may even be considered for a few 0% interest rate credit cards, which means you won't have to pay money to borrow it.
Excellent (781-850)
Once you've surpassed the 781 mark, you're considered in 'excellent' standing. Lenders will feel confident that you will pay back whatever you borrow, so you'll only get the very best offers. In fact, lenders will be competing for your consideration rather than the other way around!
Understanding Credit Score Ratings and What They Mean
Have you checked your credit score lately? While many Americans make the mistake of neglecting their score until they need it, it makes more sense to regularly maintain your credit so that it's available when you need it the most. Now that you have a better understanding of the different credit score ranges, you should feel empowered to make a positive change and raise your score.
Are you wondering how to improve your score so that you can secure a loan or credit card? Learn more about how you can meet your goals by looking at our guide. If you need one-on-one help, then consider reaching out to our debt experts about your situation.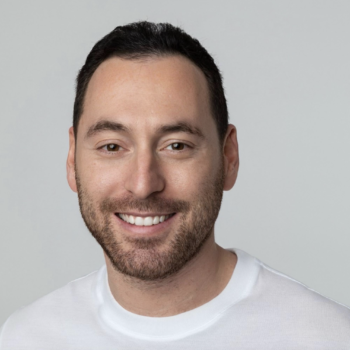 Gabriel Gorelik paves the way for customer service and operations at United Settlement. He is passionate about numbers and holds a strong belief in helping anyone with their debt. Before United Settlement, Gabriel received his BS in Finance & Economics from Brooklyn College. After graduation, Gabriel went on to build his first financial services company where he managed thousands of accounts for business and consumer clients. He understands the importance of client satisfaction, professionalism, and exceeding expectations.