With ever increasing prices, high unemployment, product shortages, a looming war, and more, it can feel way too overwhelming to stay on track. The good news is that you can make a change and start to improve your finances today by creating a budget spreadsheet template and sticking to it.
Don't expect to be perfect right away, though. Everyone struggles and has problems when making a spreadsheet for monthly budget purposes. Learn more about the top five most common problems associated with personal budgeting and how to solve them below.
1. Failing to Account for Every Expense
Budgeting problems often start when someone doesn't even have a budget to begin with or they fail to take account of every single expense when they make their budget. These fatal mistakes can lead you to make uninformed and poor financial decisions. From overspending to poorly allocating your money, there are a lot of ways you can hurt yourself financially by not having a budget.
Correct this issue by starting to utilize a budget template every month. Start to track your expenses, monitor your spending, and record how much income you're bringing in.
2. Forgetting to Note Differences in Your Planned and Actual Spending
Another one of the most common budgeting issues happens when you fail to note differences between what you plan and budget on spending and what you actually end up spending. For instance, if you put down $70.00 on your cell phone bill but you actually end up paying $72.67 with tax, then you need to make sure that the difference in payment gets notated in your budget. While it's only a few dollars, those numbers can add up quickly if you're spending less or more than what you've noted on your budget sheet. Any discrepancies could cost you big time if you're on a very tight budget.
3. Not Accounting for a Fluctuating Income
Even the very best monthly budget template can't save you from an inconsistent flow of income. If you don't get paid the same amount on a regular basis, then you'll have to account for that with each month of budgeting. After all, meeting your expenses won't be as easy. You'll have to factor in the possibility of not getting paid each week or not receiving any bonuses.
To avoid this problem, consider prioritizing your necessary expenses first. Set aside money for these expenses before anything else. From there, let any additional income flow into the other categories. Always attempt to keep a minor savings to offset irregular payments if possible.
4. Only Paying the Minimum on Debt You Have
Another common problem is only budgeting to pay off the very minimum due on your debts. When you take this type of strategy, you'll not only prolong the length of time you own a debt, but you'll also likely increase the cost of paying down that debt, too.
You can avoid this mistake by budgeting more for your debts. If your budget won't allow you to put more towards your debts, then it might be a good idea to consider looking at your debt relief options. Here at United Debt Settlement, we offer multiple debt solutions.
5. Not Having a Medical or Health Budget
Do you currently make payments into a healthcare policy? Do you have a special budget set aside in the event you get sick and need extra medicine or have to pay for an emergency out-of-pocket medical bill? Not having any type of money set aside to support your health is one of the biggest budgeting mistakes you can make. If you do fall ill or suffer an unexpected injury, then you could wind up struggling with not only excessive medical debt but also other losses, too.
Avoid this error by starting a savings account now. You should also include any health care insurance policy payments into your monthly budget spreadsheet, too. Ensuring that this expense is paid for upholds your overall health. It also protects your financial health, too.
Do You Need More Help With Your Monthly Budget Spreadsheet?
While you might logically understand these mistakes and how to avoid them, it's still difficult not to make errors when you're handling every aspect of your personal budget on your own. You'll need to remain vigilant and hold yourself accountable.
Have you struggled with some of the monthly budget spreadsheet problems we discussed above? If so, then we have a great solution for you. Consider downloading our 2022 budget spreadsheet now and using it to your advantage. That way, you can avoid some of the most common budget faux pas.
Click to open Google Sheet, then choose to Make a copy and start editing.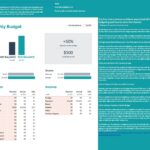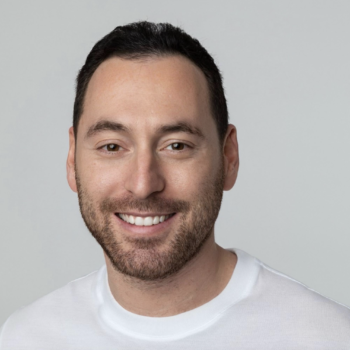 Gabriel Gorelik paves the way for customer service and operations at United Settlement. He is passionate about numbers and holds a strong belief in helping anyone with their debt. Before United Settlement, Gabriel received his BS in Finance & Economics from Brooklyn College. After graduation, Gabriel went on to build his first financial services company where he managed thousands of accounts for business and consumer clients. He understands the importance of client satisfaction, professionalism, and exceeding expectations.