Have you recently been denied or rejected after applying for a loan? While this situation is far from ideal, the good news is that most Americans have had the same experience. Statistics show that more than half (53%) of all Americans have been rejected in the past.
If poor credit and a lot of debt are two of your main issues, then you may be attempting to apply for debt consolidation loans for bad credit. Debt consolidation loans can help you get back on track financially but getting access to one of these crucial loans isn't as easy as you'd think. First, you'll need to learn how to apply for debt consolidation loans with bad credit. Then, you'll need to find a lender that's willing to help you get back on your feet.
Below, we'll go over our top five tips to help you with both of these steps.
1. Get Informed About Your Credit Score and Debt
Before you learn how to get a consolidation loan with poor credit, you first need to understand why and how you have poor credit to begin with. Your first step should be to learn more about your credit score, how much you owe overall, and your long-term financial outlook. By learning more about each of these things, you'll be in a better position to make informed choices moving forward.
For one, learning more about your credit score can help you start to make changes that will help your score start to improve. There may be things you can do right away that can improve your score just enough to get an approval later on. What's more, understanding how much you owe overall can help you make a better decision on who to seek out a loan from.
2. Ask Your Bank About Debt Consolidation Loan for Poor Credit
While most lenders will rely solely on your credit score as an indicator of your risk, your bank might be able to also consider your past experience with them. If you've remained a loyal customer with your bank branch for a significant period, then that relationship isn't worthless.
If you want to know how to get a consolidation loan with bad credit, then speaking with your personal bank should be your first option. Since you have a relationship with your bank, your consumer history can help encourage your bank to give you a better deal than an outside lender would. Your chances of getting approved for a debt consolidation bad credit loan increase if your bank is a non-profit credit union. That's because credit unions are often more concerned about their client's wellbeing and overall life rather than profits, so they're more likely to take a chance on you, especially if you've remained loyal to them over the years.
3. Consider Your Options: Co-Signer, Secured Loans, or Home Equity Loans
Next, you'll want to think about the options you have. For instance, adding a co-signer could help strengthen your profile enough to get you approved for a loan. Consider whether you have any loved ones or friends that could help you secure your loan.
Another option is to consider getting a secured loan to help sway a potential lender. Secured loans have real assets attached to the loan as collateral. Your collateral doesn't have to be as valuable as your loan, but it should be enough to convince the lender to approve your loan. Keep in mind, though, that if you end up defaulting on the loan later, then your asset could be at risk. Home equity loans are similar in that you can tap into your home's value to secure a loan, too. These options are only possible if you're already a homeowner or own another type of valuable asset, though.
4. Work On Your Credit Score First
Another option is to consider working on your credit score first before you seek out your consolidation loan. You can start to make basic moves like paying off all your bills on time to get you on the right path. Sometimes, it will only take a few months to raise your score enough to secure the loan terms that you want.
5. Shop Around for the Best Debt Consolidation Bad Credit Loans
Finally, always shop around for the best deals. Don't settle for interest rates you can't afford or terms that won't work out for you in the long run. Otherwise, you could end up in an even worse situation than before.
How to Get Quality Debt Consolidation Loans for Bad Credit
Are you currently seeking to get approved for debt consolidation loans for bad credit? Are you considering all of your debt relief solutions? Here at United Debt Settlement, our debt specialists have ample experience helping Americans just like you seek out the very best solutions to their debt problems.
See if you qualify for debt relief through our system now, or get in touch with one of our agents at (888) 574-5454 to learn more about how we can help.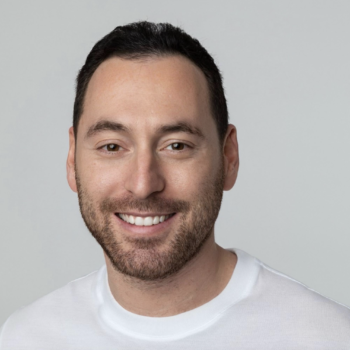 Gabriel Gorelik paves the way for customer service and operations at United Settlement. He is passionate about numbers and holds a strong belief in helping anyone with their debt. Before United Settlement, Gabriel received his BS in Finance & Economics from Brooklyn College. After graduation, Gabriel went on to build his first financial services company where he managed thousands of accounts for business and consumer clients. He understands the importance of client satisfaction, professionalism, and exceeding expectations.