Global economic experts all agree that the world economy has been on life support since 2020.
While the good news is that the worst impacts of the pandemic were avoided by monetary policies adopted by governments around the globe, the bad news is that the forecast for the future is still grim. Experts predict that most advanced economies will continue to operate below their potential until at least 2024.
So, what does that mean for Americans? It means we can expect more of the same when it comes to economic conditions – high inflation, rising interest rates, and ever-increasing prices. We can also expect some shakeup within certain industries. Auto loan trends, for instance, are sure to feel the impact of this economic turmoil.
Whether you currently own auto loan debt or you're just interested in learning more about car loan statistics, you've come to the right place. Learn everything you need to know about auto loan debt in America and how US auto financing will continue to feel the impact of the pandemic for years to come below.
Car Loan Statistics in 2022: How Things Have Changed
Throughout the years, vehicles have always been one of the most expensive assets a family unit owns. For that reason, it makes sense that the majority of Americans have to use vehicle financing in order to afford one. According to recent statistics, consumers rely on loans to finance about 3/5ths of their total vehicle purchase.
As cars have become more expensive and more adults own their own cars, the overall auto debt burden has gotten higher, too. Vehicle loan debt reached a historic $1.43 trillion high in late 2021. Let's break down how we've collectively gotten into this situation below.

source: tradingeconomics.com
Pre-Pandemic Car Loans
Prior to the pandemic, car sales were reaching an all-time high. Families were becoming multi-car families rather than single-car families, and most Americans were able to secure traditional car loans to finance the big ticket expense.
Auto industry trends suggested that more buyers were becoming interested in electric vehicles, but traditional car sales remained steady, too.
Peak Pandemic Changes
The immediate impacts of the pandemic and the government's pandemic-related restrictions were clear. For one, most states ordered all non-essential workers to stay home for at least two weeks. For Americans who live paycheck to paycheck, the financial impacts of missing out on half of a month's worth of income were devastating.
For others, that economic turmoil continued as certain industries continued to face restrictions for months to come. The hospitality and restaurant industries, for instance, still have not fully recovered after several months of hard-hitting restrictions. As a result of all these sweeping changes, car sales plummeted during the peak of the pandemic.
As if those economic challenges weren't enough, buyers also faced new hurdles when it came to financing their auto loans. Securing a traditional mortgage became harder for Americans who were forced to become self-employed, got further into debt, or took a significant hit on their credit scores.
Car sales were also adversely impacted by supply chain issues. Newer cars that use chip technology faced a serious supply chain issue when a chip shortage struck in 2021.
Post-Pandemic Sales and Expected Statistics
Since the pandemic, statistics show that younger Americans are defaulting on their car loans at much higher rates than they were before the health crisis. Despite that, access to car loans has reached pre-pandemic levels once again as auto lenders are feeling more comfortable and willing to work with borrowers. Another reason car loan access is increasing is because more Americans are returning in-person to work, rebuilding their credit, managing down their debts, and working towards economically recovering from the financial hit they took during the crisis.
What's more, car purchases are increasing again. Car sales are almost at pre-pandemic levels. Despite this hopeful outlook, it's important to recognize that the industry still has a long way to go before they fully recover.
Auto Loan Debt 2022: The Tip of the Iceberg
Car sales and car lending agencies might be starting to bounce back, but what about borrowers who had car loans to manage throughout the pandemic? The truth about the matter is that the car loan bubble was already a big deal even before the pandemic, and experts were already predicting a collapse in the near future. Like so many other things, the pandemic seemed to add fuel to the fire and make the situation more dire.
As if that wasn't enough, car prices have skyrocketed since the pandemic, and debt loads are increasing, too. Recent data shows just how fast average loan amounts are accelerating. Per Experian's recent report, the average loan amount growth between 2019 and 2020 was about 6.5%, about $2,107 per loan. The growth between 2020 and the third quarter of 2021 was around 8.5%, about $2,965.
This exponential growth is only exacerbating the problem with car loan debt and potential defaults.
Will Rising Interest Rates Impact My Auto Loan Debt?
To offset the rising prices, the Federal Reserve is increasing the interest rate. For most loans, a higher interest rate means you'll be paying more for the loan over time. The good news is that most car debt loans are fixed, which means they shouldn't feel the impact of rising interest rates. If you're looking to get a new auto loan, though, expect a much higher interest rate on the newer loan.
Unprecedented Global Debt Levels
According to recent estimates, car loan debt balances increased by a whopping $28 billion in the third quarter of 2021. This massive increase is one reason why the car debt loan bubble has reached unprecedented levels.
What Happens If You Can't Pay Your Auto Debt?
Are you currently struggling under the weight of your auto loan debt? Have you already missed one or more payments? It's important for you to act quickly to resolve your situation. In the majority of cases, an auto loan is a secured loan. That means your physical car is collateral in the event you do default on the loan. Your lender might legally be able to repossess your car. By the time this enforcement measure begins, it's very difficult to reverse.
What To Do If Your Vehicle is At-Risk
So, what are your options if your vehicle is at risk? The first thing you should do is contact your car loan provider. If you're experiencing a temporary financial hardship and have been in good standing in the past, then there's a huge chance that they will work with you. Often, they can defer your payments for a period of time without much penalty and without the threat of repossession. At the very least, this type of arrangement will give you a few weeks to come up with a plan to tackle your debt.
Depending on your situation, it might be wise to consider investigating auto loan debt settlement services and debt consolidation options. These types of arrangements can work whether you only have car loan debt or if you have other debts, too. This type of arrangement seeks to help reduce your overall monthly payments and keep you in good standing with your providers.
Of course, you also have the option of filing for bankruptcy. If you file for bankruptcy before the repossession takes place, then your local court will order your lender to stop all collection efforts until your bankruptcy case resolves. While this protects your car, it should only be leveraged as a last resort. Bankruptcy can have some serious implications on your credit score, other debts, and entire financial outlook. Keep in mind that courtrooms will scrutinize your entire financial situation if you make this decision.
If you do not take action before your vehicle gets repossessed, then it will be extremely difficult to get it back. In many situations, the car will get sold quickly, which means the chances of you recovering it become lower and lower as each day passes after the repossession. Even if you file for bankruptcy after a repossession occurs, then that will not ensure that you'll get your vehicle back.
If you're still not sure on which path you should take, then we advise speaking more about your situation with a debt expert. A quality debt agent can help you learn more about your options moving forward. To get in touch with one of our best United Settlement agents, call (888)-574-5454.
Auto Loan Trends and Statistics: What to Expect in 2022 and Beyond
Historically, auto loan trends follow the overall economic trends in the nation. Most significantly, defaults increase as unemployment rates and interest rates climb upward. Considering that the economic situation isn't looking so great and auto loan debt has reached an all-time historical high, it appears that the whole industry is on shaky ground.
Are you currently on the verge of defaulting on your auto loan? Is your car at risk of being repossessed? Are you also struggling with other types of debts at the same time?
Here at United Settlement, we have years of experience helping clients who feel overwhelmed by debt. See if you qualify for our debt relief options now by using our online form. If you'd prefer to speak one-on-one with our agents, then contact us at (888)-574-5454.
Download Auto Loan Trends and Statistics Infographic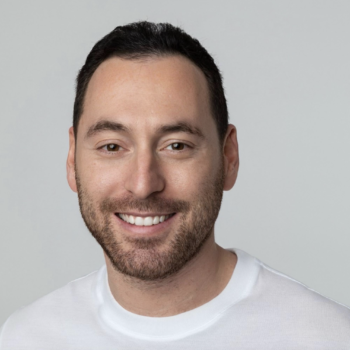 Gabriel Gorelik paves the way for customer service and operations at United Settlement. He is passionate about numbers and holds a strong belief in helping anyone with their debt. Before United Settlement, Gabriel received his BS in Finance & Economics from Brooklyn College. After graduation, Gabriel went on to build his first financial services company where he managed thousands of accounts for business and consumer clients. He understands the importance of client satisfaction, professionalism, and exceeding expectations.