Recent surveys showed that more than half (54%) of small businesses created a formally documented business budget for 2021. That number may not seem too high, but it has actually risen in recent years as businesses have been forced to become more frugal during the pandemic.
Now that we're entering into the post-pandemic, high-inflationary period, it's more important than ever to follow a budgeting guide or simple budgeting tips to thrive in 2022 and beyond.
Are you currently wondering how to set up your business budget for next year? Are you pondering over what factors could influence your business and budget in the coming months? Learn everything you need to know about business budgeting basics and how to set up a successful budget below.
The Basics of Budgeting: Setting Up Your Business Budget
In a nutshell, your business budget should outline all your business's capital, expenses, and incoming cash flow. You should use your budget to help you achieve your business financial goals, whether that be saving money, cutting your costs, or simply keeping your business afloat during this turbulent financial time.
There's no one-size-fits-all budgeting 101 worksheet that you can follow. Instead, you'll need to analyze your specific business needs, goals, and more. Learn more about what to include in your budget below:
Spending and Expenses
The first thing your budget needs to include is the estimated cost of doing business. You'll want to list out exactly how much you spend. Start with your fixed costs, which are expenses that stay the same month to month. Next, incorporate your variable expenses. These are costs that vary month to month based on things like usage, sales, travel, or more. Finally, predict any major one-time expenses you'll end up paying for. These might include start up costs, infrastructure expenses, and more.
Estimate and Track Profit
Next, you'll want to estimate how much profit you make each month. Keeping track of your income and cash flow is crucial to help you manage your overall budget. If you don't know how much money you have coming in, then it will be difficult to take care of other financial goals like paying off debt, saving money, or even investing back into your business.
Factors to Consider When Making Your Budget
Once you have your expenses and income listed out, then you'll have a better understanding of how profitable your business is month to month. You should use this estimate to help you set realistic goals, create business expectations, and more. There are a few other special considerations you'll need to make for this years and next year's budget, though.
Due to the economic situation, you need to factor in rising prices, high inflation, potential labor shortages, supply chain problems, reduced consumer demand, and higher interest rates. Depending on your business's needs, these factors might play a huge role in how you manage your business.
Even the very best basic budgeting tips for 2022 might not be enough to help you overcome these very serious challenges. Make sure to utilize lines of credit when you need to and adapt when and if market conditions start to shift. If you can do that, then you should be able to keep your business thriving through these tough financial times.
Why Your Business Needs a Budget
It's a well-known fact that about one in five small businesses will fail within their first year. Within the first five years, over half of new businesses will close for good. Money flow issues are one of the number one problems faced by small businesses, but having a formal and documented budget that you follow can help you avoid this fate.
A budget can also help you meet all your financial obligations and make smarter business decisions.
Business Budgeting Basics for Beginners
Now that you have a better idea of what a business budget is and how to set one up, it's important to get started on creating your best budget for 2022 and beyond. The sooner you get started, the better off your business will be. Follow the basic budgeting tips we outlined above to create your own business budget.
Remember, there will be specific considerations you'll need to factor in for 2022 and the years ahead. Right now, it's crucial to consider price increases, supply chain disruptions, and a reduced consumer demand for the near future. Factoring these into your budget can help you not only get ahead but possibly even thrive despite the unique post-pandemic challenges ahead.
Are you currently attempting to figure out how to pay off your business debts and factor them into your budget? If so, then our debt experts might be able to help. Leave your contact information on our online form now or reach out to our agents at (888) 574-5454 to learn more about our debt relief solutions and how they can help your business this year.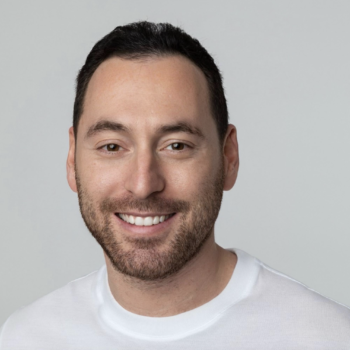 Gabriel Gorelik paves the way for customer service and operations at United Settlement. He is passionate about numbers and holds a strong belief in helping anyone with their debt. Before United Settlement, Gabriel received his BS in Finance & Economics from Brooklyn College. After graduation, Gabriel went on to build his first financial services company where he managed thousands of accounts for business and consumer clients. He understands the importance of client satisfaction, professionalism, and exceeding expectations.