For many people, buying a house represents the largest and most important purchase and investment that they will make over the course of a lifetime. Regardless of when it takes place, the commitment to own property often comes with the financial responsibility of a mortgage, anchoring an owner (and family) to a specific property and location, often for many years.
Under any circumstances, buying a house and taking out a mortgage requires an abundance of planning and thought. But what about for those who have undergone or are in the midst of debt settlement – is it possible to apply for a mortgage? The good news is that It is possible to apply for a mortgage and buy a house during and after debt settlement. However, a healthy credit score might be required first in order to qualify.
Can I Buy a House During Debt Settlement?
Can you buy a house during debt settlement? The need to pursue debt settlement arises out of an inability to pay back onerous amounts of unsecured debt, usually in the form of high-interest credit card debt. While debt settlement is a viable form of debt relief that can help individuals get out of debt faster and often save thousands of dollars, debt settlement does have its drawbacks.
Chief among them is the fact that the road toward a successful debt settlement is laden with damage to a credit score and profile. This is because debt settlement doesn't really become a viable option until an account or accounts have already become at least four or five months delinquent. During this time frame, delinquent accounts approach charge-off status, which is when creditors are faced with the very real possibility that an account may soon become worthless – or can only be sold to a collections agency for pennies on the dollar.
This juncture represents the sweet spot for debtors who seek a successful debt settlement, as creditors become more willing to settle for what has now likely become their best option. However, up to this point, creditors have been reporting the account delinquencies to the three major credit bureaus (Experian, Equifax and TransUnion) leading to negative marks that stain a credit report and lower a FICO credit score.
So, let's say that you've entered the process of debt settlement. You or a reputable debt settlement firm are engaged in negotiations with your creditors that may lead to a successful debt settlement. You're in the process of saving money for your lump sum debt settlement payment and your credit score has been dropping. Does it really seem like the ideal time to put a down payment on a house and secure a mortgage at favorable terms?
It likely isn't. Are you precluded from trying? No. But, doesn't it make sense that if you already had a debt problem in the first place – if you couldn't afford your existing debt and are now pursuing debt settlement as a result – that you should first solve your debt problem, then rebuild your credit score and profile, and then go about the business of buying a house and securing a mortgage at the best available terms?
If the creditor ultimately accepts your offer for debt settlement, make certain that the acceptance is made in writing prior to sending the creditor any amount of money. A written acceptance will serve as confirmation in the event that there are any future disputes.
It is also important to understand that the nature of a negotiated debt settlement implies that you will have paid less than the full amount of the debt, and that the settled account is likely to be marked on your credit report as "settled," as opposed to "paid in full." However, you can still request that your account be denoted as "paid in full" on your credit report. Accounts marked as "settled" will remain on a credit report for seven years, and often have a detrimental impact on a credit score and profile.
Can I Buy a House After Debt Settlement?
Indeed, buying a house after debt settlement makes better sense than buying a house during debt settlement. Following a successful debt settlement, it is likely that your settled account(s) will be marked as "settled" on your credit reports, and this will temporarily sink your credit score further in the near-term, with the mark remaining for seven years.
Therefore, rather than race for your friendly neighborhood realtor immediately following debt settlement, you should instead make the process of repairing your credit score and profile your first objective. The good news is that you will have less debt – now make it a priority to keep it that way! Do not take on any additional significant credit card debt – you will soon be taking out plenty of debt in the form of a home mortgage!
Pay all of your remaining monthly bills on time, and use your credit cards sparingly and strategically – being careful to keep balances low and pay them in full each month. In this way, you can build a responsible track record of repayment while keeping your credit utilization ratio in check, both of which are important contributing factors toward re-building a FICO credit score.
In the meantime, save money for a down payment on your future home. The more that you can save, the less that you will have to borrow on your mortgage. With a strengthening credit score and down payment in tow, you will now be in a better position to search for the right property and appropriate mortgage at the best available terms.
It is not uncommon for a 10% down payment (or more) to be required, so be patient and invest the necessary time to rebuild your credit score and save. However, your effort and patience can be rewarded through https://www.fha.com/, as FHA lenders are keen to grant mortgages with only a 3.5% required down payment to potential borrowers with FICO scores of 580 or higher.
To learn more about debt settlement or to schedule a free consultation, please contact us online or call us today at  888-574-5454.
About the Author: Steven Brachman
Steven Brachman is the lead content provider for UnitedSettlement.com. A graduate of the University of Michigan with a B.A. in Economics, Steven spent several years as a registered representative in the securities industry before moving on to equity research and trading. He is also an experienced test-prep professional and admissions consultant to aspiring graduate business school students. In his spare time, Steven enjoys writing, reading, travel, music and fantasy sports.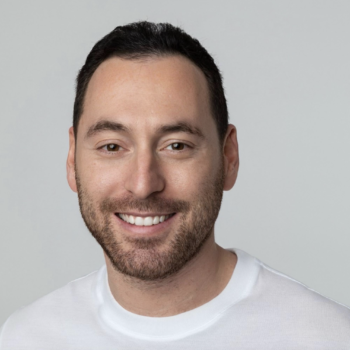 Gabriel Gorelik paves the way for customer service and operations at United Settlement. He is passionate about numbers and holds a strong belief in helping anyone with their debt. Before United Settlement, Gabriel received his BS in Finance & Economics from Brooklyn College. After graduation, Gabriel went on to build his first financial services company where he managed thousands of accounts for business and consumer clients. He understands the importance of client satisfaction, professionalism, and exceeding expectations.