Since 2020, consumer debt has been rising faster than ever. Now, the average American owes about $96,371 to mortgage providers, credit card companies, and other lenders. As you'd expect, mortgages continue to remain one of the biggest contributors to overall debt in America.
If you're struggling to maintain multiple debts with various lenders, then you might be considering your options, like combining credit card debt with mortgage debt. However, can you add credit card debt into a new mortgage? Is it a good idea to consolidate debt into a mortgage?
Below, we'll go over your options and help you make an informed decision on how to tackle your debts moving forward.
Can You Consolidate Credit Card Debt Into Your Mortgage?
Debt consolidation is the process of combining several different debts into one singular loan. For instance, if you owe $1,000 to a credit card company, $50,000 on your mortgage, and $30,000 in student loans, then you likely pay three different payments to each of these companies every month.
Consolidating all these debts together would make it possible for you to only pay one monthly payment, which would then get distributed between your debts.
Can you consolidate credit card debt into your mortgage, though? The short answer is 'yes.' It is possible for you to combine your mortgage and credit card debt together, which might give you an advantage and help you pay off both debts faster.
Combining Credit Card Debt with Mortgage Loans: What You Should Know
Before you learn how to add credit card debt to mortgage debt, you need to know a few things. Most importantly, you'll want to know how the process works. In most cases, mortgage debt comes with lower interest rates than credit card debt. When you combine the two into one, you'll essentially be using your home's equity to pay off your high-interest credit card debt. That debt will then get added to your mortgage debt.
So, what's the point of all that? In a nutshell, your higher interest rate loans will get "paid off" by your mortgage. While your mortgage debt will increase, you will likely save a significant chunk of money by not paying those high interest rates every month on your balances.
You'll no longer make payments to the credit card company, and on their books, your account will show that your balance has been cleared away.
Pros and Cons of Consolidating Credit Card Debt into Mortgage Loans
Learning how to roll credit card debt into a mortgage is only half the battle. You also need to focus on the pros and cons of consolidating before you make your final decision. Below, we'll outline some of the advantages and disadvantages to help you determine what you should do.
Pros
One of the biggest advantages of consolidating your credit card debt is that you'll save money on those high interest fees. Another advantage is that you'll be making fewer monthly payments. Depending on your personal paying style, you may benefit from having a fixed end date with your debts, too. If you continue to only make the minimum due, then your debt could wind up lasting for years.
Cons
There are some major disadvantages associated with consolidating, too. For one, you'll likely add years onto your existing mortgage debt. What's more, you'll have less flexibility if you suddenly start to struggle with your new monthly payments. Remember – your home is on the line with your mortgage. With that in mind, you should always be careful using your home as collateral to pay off other debt.
If you're interested in learning more about your other options, check out other debt relief services that could help.
How Consolidating Credit Card Debt into Mortgage Loans Works
Now that you understand more about how to add credit card debt to mortgage, we'll go over a few specifics of how consolidating that debt into your mortgage loan would work. First, you'd want to apply for either a cash-out refinance loan or a consolidation loan with your provider. If your provider offers this option, then you'll essentially be replacing your old mortgage loan with a new one.
With a cash-out refinance loan, you'll receive a portion of your home's equity in cash. Then, you'll want to use that cash to pay off your credit card balances. With both options, you'll be given a new set of terms. The length of your loan may increase and your balance will likely go up.
Combining Credit Card Debt With Mortgage: Should You Try it?
When you have several debts, it can be very overwhelming to determine the best way to allocate your funds towards paying those debts off. For many consumers, combining credit card debt with mortgage debt can help. Before you take the leap, though, it's necessary to weigh out the pros and cons of doing so. Considering your financial situation is likely complex, it might make the most sense to consult with a debt expert about all your options.
Here at United Debt Settlement, our mission is to help you resolve your debt. Since 2016, we've been helping families, individuals, and businesses regain control of their finances, and we're ready to do the same for you. Contact us now to discuss your financial situation in more detail with one of our best experts.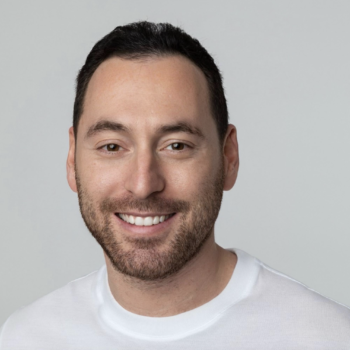 Gabriel Gorelik paves the way for customer service and operations at United Settlement. He is passionate about numbers and holds a strong belief in helping anyone with their debt. Before United Settlement, Gabriel received his BS in Finance & Economics from Brooklyn College. After graduation, Gabriel went on to build his first financial services company where he managed thousands of accounts for business and consumer clients. He understands the importance of client satisfaction, professionalism, and exceeding expectations.