For many individuals, making monthly payments on an onerous pile of debt can impede not only financial well-being, but an overall quality of life. When the mind is burdened by unpaid bills and a seemingly endless cycle of debt repayment, life just isn't as enjoyable.
Everyone has bills to pay, but layering on extra bills as a result of heavy debt makes things worse – this is why attaining the peace of mind that comes with living a debt-free lifestyle is so valuable. For some individuals, it may be tempting to just ignore debt and fall delinquent on repayments – but there are always consequences – not the least of which are late fees, finance charges, penalty APR, damage to a credit score and the hassles associated with becoming a target of collections agencies.
But – can it get worse? Can you go to jail for not paying debt? The good news is, for the most part, you won't have to go to jail for nonpayment of debts. But there are a few exceptions, find out more here.
Can You Go to Jail For Debt?
Let's lead off with the two types of debt that can get someone thrown in jail. Not all debts are created equal, and when it comes to a failure to pay court-ordered child support or taxes, it is possible to go to jail for not paying these debts. Short of these two, however, an indebted individual should not have to worry about the prospect of jail time.
In other words, a debt collector can not send someone to jail for unpaid credit card bills, medical debt, personal loans or student loans. Can you go to jail for credit card debt? It just isn't going to happen. However, when it comes to overdue taxes or a failure to pay child support, it's a different story. Meantime, according to the Fair Debt Collection Practices Act (FDCPA), it is illegal for a debt collector to threaten a delinquent debtor with jail time.
However, that doesn't mean that a debt collector cannot sue for non-payment of debt. When this takes place and a debtor ignores a court notice and fails to appear or make an effort toward making designated repayments – then things can get dicey.
Jail time can enter the equation as a result of the debtor being found in contempt of court. So, while the debtor isn't being jailed literally for the debt, ignoring a lawsuit brought as a result of ignoring debt collection efforts can lead to jail.
Therefore, if a lawyer hired by a collections agency or a local authority serves you (either in person or through the mail) with a summons demanding that you appear in court, you best not ignore the notice to appear. It actually becomes important that you consult an attorney on a free consultation basis and devise a strategy for handling your case. Recognize that a failure to respond to the court summons can result in authorities seeking an arrest – of you.
States Where You Can Go To Jail For Debt
So, now that we know there is a specific process that can lead to jail time for not paying civil debts (debts other than court-ordered child support and taxes), let's review for a minute and make sure we understand what not to do.
If you don't pay your bills and your creditor sues you, and you fail to show up in court, and the court follows by mandating installments (or possibly even a subsequent hearing) – and you still don't do anything – that's how you can wind up in jail for failing to comply with a court order. That's how you wind up getting arrested on a contempt of court charge that stems from your unpaid debt. So where exactly can this happen? What are the states where you can go to jail for debt?
Well, there actually are 26 of them – Arizona, Arkansas, California, Colorado, Florida, Georgia, Idaho, Illinois, Indiana, Kansas, Louisiana, Maryland, Massachusetts, Michigan, Minnesota, Missouri, Nebraska, Ohio, Oregon, Pennsylvania, Rhode Island, Tennessee, Texas, Utah, Washington and Wisconsin.
Furthermore, according to the 2018 ACLU report entitled A Pound of Flesh – The Criminalization of Private Debt, there are only six states that do not "expressly authorize debtors to be arrested and incarcerated for contempt of court," with these states being Alabama, New Mexico, North Dakota, South Dakota, West Virginia and Wyoming.
In other words, if you don't live in any of these above six states and you receive a court summons related to your unpaid debts, you better believe that it is in your best interest to respond. When you attend your court hearings and comply with the rules of the court, you won't be sent to jail for your debts. Nobody needs a contempt of court charge. See here for a list of debt relief by state.
And remember to take action and pursue debt relief – whether it's in the form of debt settlement, debt consolidation or a debt management plan, the experienced debt professionals at United Settlement can tailor a solution to your specific financial situation and get you on the road to a debt-free lifestyle.
Steven Brachman is the lead content provider for UnitedSettlement.com. A graduate of the University of Michigan with a B.A. in Economics, Steven spent several years as a registered representative in the securities industry before moving on to equity research and trading. He is also an experienced test-prep professional and admissions consultant to aspiring graduate business school students. In his spare time, Steven enjoys writing, reading, travel, music and fantasy sports.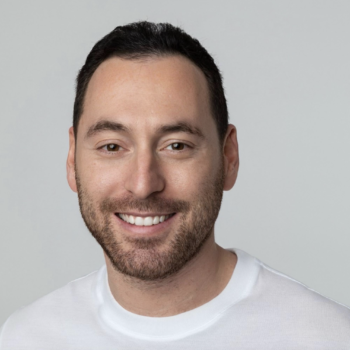 Gabriel Gorelik paves the way for customer service and operations at United Settlement. He is passionate about numbers and holds a strong belief in helping anyone with their debt. Before United Settlement, Gabriel received his BS in Finance & Economics from Brooklyn College. After graduation, Gabriel went on to build his first financial services company where he managed thousands of accounts for business and consumer clients. He understands the importance of client satisfaction, professionalism, and exceeding expectations.