Individuals who carry high levels of credit card debt are all too familiar with the steady strain that comes with meeting monthly payments on a variety of debt obligations.
Apart from having to keep track of various accounts, monthly statements, billing cycles and due dates, the ongoing interest expense that results from balances rolling over from one month to the next can make escaping the cycle of indebtedness all the more difficult.
Fortunately, there are many debt relief options available, and this article will focus on two of them – debt consolidation and refinancing. What is the difference between debt consolidation and refinancing, and which option is better? Learn more about your debt relief options and contact us today.
Debt Consolidation vs. Refinancing
The process of debt consolidation combines multiple debts into one single loan, typically resulting in a lower interest rate and monthly payment. A debt consolidation loan (DCL) provides the dual benefits of streamlining the repayment process while simultaneously lowering interest expense and the total amount repaid over time.
In a DCL scenario, a debtor borrows sufficient funds to pay off a variety of unsecured debts (credit cards, medical bills, installment loans, private student loans, some government student loans), thereby simplifying multiple monthly payments into one single monthly payment. This simplification also helps avoid inadvertent delinquencies and late fees that can harm a credit score while making things more expensive.
The process of debt refinancing, meantime, aims to achieve similar objectives as debt consolidation – lower interest expense over the life of the loan by securing a lower interest rate while also often reducing the monthly payment. However, debt refinancing is a broad term that implies securing a new loan at more favorable terms than an existing loan related to a wide variety of debts that can pertain to a home mortgage, auto loan, personal loan, private student loans, and credit card debt.
Whereas debt consolidation will almost always involve multiple unsecured debts, debt refinancing often pertains to only one single existing loan that of either secured or unsecured debt. For example, in the current low interest rate environment, it is very common for homeowners to seek out a debt refinancing on a home mortgage, which is a form of secured debt.
Credit Card Refinancing vs. Debt Consolidation
Let's take a closer look at examining the difference between credit card debt refinancing and credit card debt consolidation. The primary difference between credit card debt refinancing and debt consolidation, is that in credit card debt refinancing, rather than taking out a DCL, the refinancing can take place through a promotional interest rate balance transfer.
A balance transfer credit card allows you to refinance by transferring high interest rate credit card debt from an existing credit card account to another credit card account at a lower promotional interest rate for a specific period of time. In the best of circumstances, the promotional interest rate on the credit card balance transfer will be as low as 0% for a period as long as twelve to twenty-four months.
These 0% balance transfer credit cards are highly sought after and often considered the best balance transfer credit cards available, and therefore are generally reserved for those individuals possessing strong FICO credit scores well into the 700s or higher.
However, it is not uncommon for individuals with good to very good FICO credit scores to still qualify for some of the best balance transfer credit cards available.
Sounds pretty good, right? However, there are some important details of which to be aware. Be absolutely clear as to the length of the promotional interest rate period on a balance transfer credit card.
You should realize that following the expiration of this promotional rate period, the interest rate on a balance transfer will climb substantially higher – often to as high as the interest rate for credit card purchases – which can be 15%-25%. Therefore, timing is of the essence.
If you believe that you will be able to pay off the full balance (or close to it) before the promotional interest rate period expires, then this form of credit card debt refinancing can make sense for you. However, if your cash flow dictates that it will take longer to pay off the balance, then credit card debt consolidation will often be the better approach.
You should also be clear about any balance transfer fees. Only the very best balance transfer cards have no balance transfer fees – most balance transfers will involve additional fees of 3%-5% of the amount of the transfer.
Turning to credit card debt consolidation, it is important to realize that it requires organization, patience and time. Organization means taking the time to itemize all bills – credit card, medical, utility, and other unsecured debts, and to total all necessary expenses – rent, groceries, transportation, etc, before determining the amount remaining that can be allocated toward a single monthly payment on a debt consolidation loan. It is also important to consider whether you are the type of person who can exercise the self-discipline necessary to curb extra spending on restaurants, clothing, sporting events and other luxuries that simply need to be avoided until your debt problem is resolved.
Taking out a DCL means taking out more debt – and so it is an absolute must that the funds from a debt consolidation loan be entirely allocated toward paying off pre-existing debt balances. DCLs are good in that they provide a timeline and a pathway out of debt – but only if you behave responsibly.
If you're looking to simplify the repayment process on a number of unsecured debts while saving money on interest expense over the long term, and have the self-discipline to allocate the funds generated through a DCL responsibly while continuing to curb your spending behavior, then debt consolidation can be an appropriate form of debt relief for your unsecured debt problem.
About the Author: Steven Brachman
Steven Brachman is the lead content provider for UnitedSettlement.com. A graduate of the University of Michigan with a B.A. in Economics, Steven spent several years as a registered representative in the securities industry before moving on to equity research and trading. He is also an experienced test-prep professional and admissions consultant to aspiring graduate business school students. In his spare time, Steven enjoys writing, reading, travel, music and fantasy sports.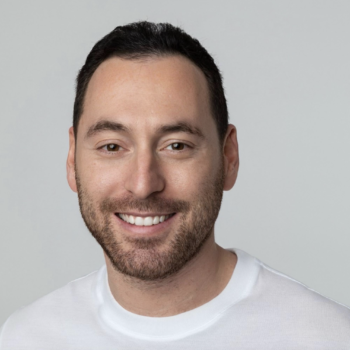 Gabriel Gorelik paves the way for customer service and operations at United Settlement. He is passionate about numbers and holds a strong belief in helping anyone with their debt. Before United Settlement, Gabriel received his BS in Finance & Economics from Brooklyn College. After graduation, Gabriel went on to build his first financial services company where he managed over 1,000 business clients. He understands the importance of client satisfaction, professionalism, and exceeding expectations.