For those individuals who carry onerous levels of high interest rate debt (often in the form of unsecured credit card debt), making ends meet each month while managing debt payments represents an ongoing challenge. Fortunately, there are many non-profit debt help companies staffed with experienced credit counselors who can aid in the process of restoring personal financial health.
If you are carrying too much credit card debt, credit counseling represents a viable option in getting on the road to financial wellness. After speaking with a credit counselor, you can decide whether enrolling in a debt management plan (DMP) that can be facilitated by the counselor at the non-profit debt relief company makes sense for you.
Fact is, enrolling in a DMP won't be your only available option, as you may decide that pursuing debt settlement through a debt relief company represents a more appropriate alternative. Debt settlement and credit counseling have distinct differences. Read here about the differences between a non-profit credit counselor and a debt relief company.
Difference Between Debt Settlement and Credit Counseling
One of the primary differences between debt settlement and credit counseling is the objective for the end result. Debt settlement is designed to result in a successful negotiation with creditors through which a debtor can save thousands of dollars.
Experienced, reputable debt specialists (such as those at United Settlement) who understand the market and maintain relationships with creditors can provide this service at a for-profit debt relief firm that charges a percentage of the debt savings. Credit counseling, on the other hand, is primarily conducted through a non-profit debt company that helps you understand your options, provides educational materials and can arrange for a debt management plan that reduces your interest expense and monthly payments and if completed, results in accounts being paid in full within three- to five years.
For individuals burdened with high levels of unsecured debt, enrolling in a DMP can potentially make a lot of sense. A DMP is a structured program designed and managed by a non-profit debt relief company that works on your behalf to negotiate lower interest rates and monthly payments with your creditors.
Instead of needing to monitor and make multiple monthly payments to a variety of creditors, a DMP arranged by a credit counselor at a non-profit debt help company allows you to make just one streamlined payment to the debt help company, that then submits appropriate amounts to creditors according to the terms of the DMP. If you think you might benefit from a DMP, begin by choosing a reputable debt help company that is staffed with certified counselors who are trained in debt management.
The non-profit debt help company should be certified by the National Foundation for Credit Counseling (NFCC), which is the largest non-profit financial counseling agency in the United States, certifying credit counselors at more than 50 debt help companies. Every NFCC certified credit counselor undergoes a comprehensive training program that ensures that counselor is fully qualified to assist consumers who may require guidance with their debt situation and a debt management plan.
One of the benefits of a DMP is that it will have less long-term negative impact on a credit score and profile than debt settlement does. However, a debt management plan also requires time, discipline and commitment, with most DMPs taking three to five years to complete.
However, once completed, accounts are not marked as "settled" on a credit report – as will be the case with debt settlement – implying that less was paid than the full amount owed, and this remains on credit reports for seven years. Additionally, although a successful debt settlement can often result in saving thousands of dollars, it does come with tax consequences – as debt settlement savings of over $600 become federally taxable. Since we are comparing the prospect of a DMP and consumer credit counseling vs. debt settlement, let's take a closer now at debt settlement.
What is Debt Settlement?
Debt settlement takes place when a debtor successfully negotiates a payoff amount for less than the total balance owed. The lower amount is agreed to by the creditor or collection agency and is fully documented in writing. The settled amount is typically paid off in one lump sum, although it can be paid off over time.
Debt settlement focuses primarily on unsecured debt, such as credit cards, and creditors are more likely to settle when a debtor has already demonstrated an inability to pay. Although creditors are under no legal obligation to accept debt settlement offers, negotiating and paying lower amounts to settle debts is far more common than many people realize.
Therefore, if you have already fallen delinquent by four or five months, this can be an excellent time to pursue debt settlement, because delinquent accounts of this nature are edging closer to charge-off status, when the creditor becomes unlikely to recover anything meaningful from the account. If you are considering debt settlement, contact us here at United Settlement for more information.
What is Credit Counseling?
In an initial 30-45 minute interview, the NFCC Certified debt counselor will ask specific questions related to your income and expenses. You should have a clear idea of exactly how much money you have left over at the end of the month after accounting for basic necessities such as rent, food, transportation, utility bills, etc.
You should also be able to clearly discuss all of your unsecured debts – meaning you should know exactly how much you owe on all of your individual credit cards, their respective interest rates and minimum monthly payments, as well as any outstanding medical bills and other personal financial obligations that you may have. Your credit counselor will refer to your credit report to verify that all of the information you provide is accurate.
The credit counselor will make recommendations related to controlling your expenses and enhancing your income while also offering free educational materials that can further get you on the right track financially. After evaluating your situation, the counselor can offer you a debt management plan that includes a reduction of interest rates and monthly payments on your unsecured debts – subject to the acceptance of your creditors.
If you agree to enroll, the duration of the payment schedule will generally be between three and five years. Finally, most non-profit debt help companies charge DMP fees – usually a one-time enrollment fee of $100 or less and regular monthly fees of approximately $50 per month.
Steven Brachman is the lead content provider for UnitedSettlement.com. A graduate of the University of Michigan with a B.A. in Economics, Steven spent several years as a registered representative in the securities industry before moving on to equity research and trading. He is also an experienced test-prep professional and admissions consultant to aspiring graduate business school students. In his spare time, Steven enjoys writing, reading, travel, music and fantasy sports.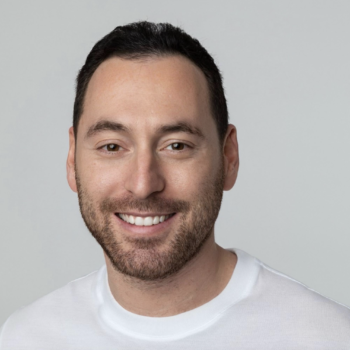 Gabriel Gorelik paves the way for customer service and operations at United Settlement. He is passionate about numbers and holds a strong belief in helping anyone with their debt. Before United Settlement, Gabriel received his BS in Finance & Economics from Brooklyn College. After graduation, Gabriel went on to build his first financial services company where he managed thousands of accounts for business and consumer clients. He understands the importance of client satisfaction, professionalism, and exceeding expectations.