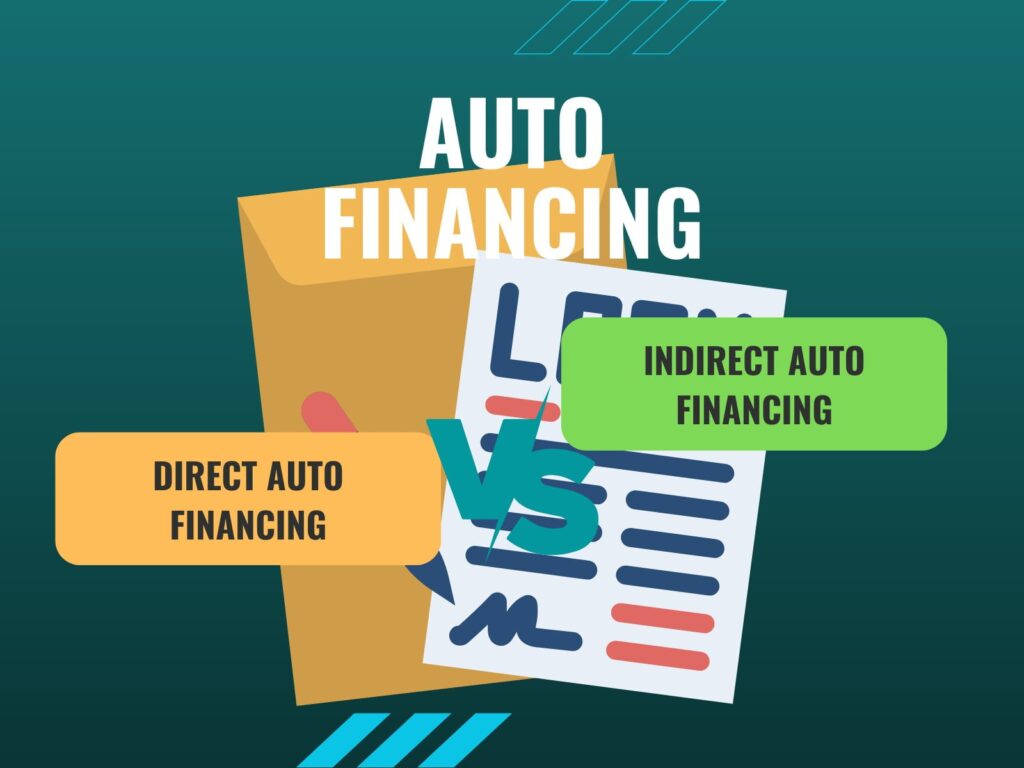 Auto financing has always been a booming business considering how expensive cars are, but there's a disturbing new trend emerging for borrowers in 2023. Throughout 2022, an incredible 14% of consumers agreed to pay over $1,000 a month to fund a car purchase! That percentage increases to 26% for individuals seeking out electric vehicles.
Unless you can afford to shell out upwards of $1,000 a month on your car, you need to know your options when it comes to auto financing. One decision you'll have to make along the way is whether you want to go with indirect auto financing or direct auto financing.
In a nutshell, direct auto financing is offered by banks, credit unions, and other lenders, whereas indirect financing is available through car dealerships and loan marketplaces. For the most part, working with a car dealership will result in higher interest rates, so it might be worth your time and effort to look at your direct options. Learn more about the differences between indirect auto financing vs direct auto financing to suss out which one is best suited for your finances below.
What is Direct Auto Financing?
When looking at your potential auto financing options, direct financing is often a consumer's first choice. Direct financing is a type of car loan that's provided by banks, credit unions, and other online lenders.
How Does it Work?
You and your direct lender will work together to help you get pre-approved for a loan. You'll do this by going over your entire financial picture. This process is called prequalification, and it involves going over your income, credit score, existing debts, and more.
From there, you'll be able to go to dealerships, pick a vehicle in a good price range, and then negotiate with your direct lender to seal the deal. Your lender will then fund your car purchase, and you'll start to make payments to your lender.
Advantages of Direct Auto Financing Over Indirect Auto Financing
One of the biggest advantages of direct financing is that you have more freedom to shop around for the best deal. You get to pick which lender you work with based on which terms work best for you.
Another perk is that you'll likely end up paying less overall with direct financing. Using an auto finance direct calculator, for instance, you can see that interest rates are often higher with indirect financing. That means you'll pay more just to borrow the money from an indirect lender. A direct lender also provides greater loan security since you'll be working directly with a lender. That means your lender will be more likely to work with you if you start to fall behind on payments.
What is Indirect Auto Financing
Another option you have to fund your purchase is dealer indirect auto financing, which is a loan you get directly from the car dealership. In general, you'll look for this type of loan after you've found the car you want.
How Does it Work?
After you find the car you want, you'll usually work directly with a car salesman to secure financing. You can also find indirect auto finance companies on the marketplace, but this is less common. You and the car salesman will determine the loan rates.
Advantages of Indirect Auto Financing Over Direct Auto Financing
The biggest advantage of indirect auto loan financing is that you won't have to go through all the prequalification hoops you will with a direct lender. You'll also save a ton of time by getting all your financing taken care of directly at the dealership. Even better, you pick out your car first, which means you won't face any disappointment later being told that you don't qualify for a loan to get the car.
Direct vs Indirect Auto Financing: An Overview
Knowing the differences, advantages, and setbacks of each type of financing option can help you make an informed decision on what works best for you.
An important consideration we haven't mentioned yet is how expensive the simple interest on auto loans will calculate out to. If you realize that you're paying too much in interest, then it might make sense to go with a different lender. Different lenders will offer different rates, so make sure you're comfortable with all the terms of your loan before you sign it.
Are You Struggling to Get Approved for Financing?
Are you currently looking at your auto financing options? If you're struggling to get approved for direct financing, then you might get caught up thinking you have to go with an indirect option. Depending on your circumstances, it might make more sense to work on your existing debt levels and credit score so that you can get approved for a direct loan.
If you're interested in taking that route or you're currently feeling crushed under the weight of existing auto loans you've taken out, then we want to help. Our team of debt settlement experts can help you go over your whole financial picture and identify where you can make improvements. We'll also go over our debt options to help figure out what will work best for you. Contact our team now to learn more.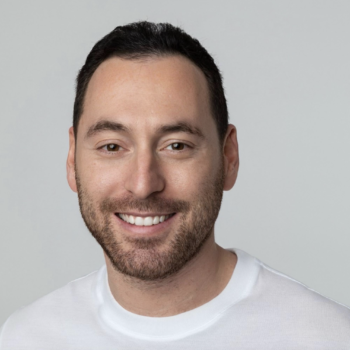 Gabriel Gorelik paves the way for customer service and operations at United Settlement. He is passionate about numbers and holds a strong belief in helping anyone with their debt. Before United Settlement, Gabriel received his BS in Finance & Economics from Brooklyn College. After graduation, Gabriel went on to build his first financial services company where he managed thousands of accounts for business and consumer clients. He understands the importance of client satisfaction, professionalism, and exceeding expectations.