It's no secret that sometimes you have to spend money to make money in business. As a business owner, you'll probably have to take out a business loan or use financing to cover a major purchase at some time. Overspending, however, can leave your business short on cash and make you dependent on debt to keep your business running.
This article looks at good debt vs bad debt in business and how being smart about the debt you take on can help your business in the long run.
What is Business Debt?
Business or corporate debts are any debts owed by a business. Usually, business debt is non-consumer debt that is taken out in a business' name. For example, you take out a business loan to pay for new office furniture.
Some personal debt can be considered business debt as well. If you take on personal debt for business purposes, you might want to include it in your business debt. It's not uncommon, for example, to take out a personal credit card that you use exclusively for business purposes. Although the credit card is in your name, you're using it for business expenses.
Good Debt and Bad Debt: What's the Difference?
Being in debt means you borrowed money you didn't have and now you owe someone money. In most cases, it's best to not be in debt at all. However, not all debts are created the same. Some types of debt — when used properly — can help you build long-term wealth for yourself and your business. These types of debt are known as good debt.
Think of good debt as an investment into your future. The money you borrow is put toward assets or knowledge that potentially increases your wealth or has a major positive impact on your life. This might mean taking out student loans to pay for a degree that will open up more career opportunities. In business, good debt refers to investments into your business to promote growth and make it more profitable.
Bad debt, on the other hand, refers to debts on rapidly depreciating assets or used only for consumption. You're not investing in the future when you take on bad debt. When it comes to business, bad debt often means a business is borrowing money to cover overspending.
Bad debt often compounds on itself — you borrow money to cover expenses and keep your business running, but then you need to borrow more money to pay off the original debt. Your business might wind up in a cycle of taking on bad debt to keep the lights on, which isn't sustainable and doesn't allow your business to grow.
Good Debt vs Bad Debt Examples
Debt is an important tool to use in your business, but it's even more important to be smart about the debt you take on. Before you can start making smart borrowing decisions, you'll need to understand the different types of good and bad debt. Knowing which debts are generally good for business and which can hurt your bottom line makes it easier to borrow money wisely to improve your business.
Remember, however, that any debt can be bad debt if not managed properly. Whether you take on good or bad debt, it's vital you make your payments on time and avoid borrowing more than you can afford.
Good Business Debt
Examples of good debt for your business include:
Student loans to pay for an education that increases your business and industry knowledge.

Business loans you use to improve your business — such as using a business loan to install a new IT infrastructure that makes your business more secure and speeds up everyday tasks.

Commercial real estate loans for buildings that will appreciate over time.

Debt consolidation loans

that give you a lower monthly payment and lower interest rates over your original debt.
Bad Business Debt
Any debt can turn into bad debt, but some types of debt usually start as a poor investment, such as:
Overspending on a business credit card or personal credit card for business use that has high interest rates.

Using business loans to cover overspending or poor resource management without having a plan to fix these issues.

Cash flow loans with high interest rates and less-than-ideal repayment terms.
Get Help Paying Off Business Debt
When it comes to your business, it's important to recognize good debt vs bad debt. Good debt is an investment that helps you grow your business long-term. Bad debt is harmful to your bottom line. Too much bad debt can also make you rely on debt to keep your business afloat, which is a temporary bandage that could eventually cause you to lose your business.
Facing debt is something most business owners have to do at some point, but you don't have to deal with business debt alone. Depending on the type of debt you owe, professional debt relief services like United Debt Settlement can help you manage your business debt and get on track to getting out of debt. See if you qualify for debt relief today.  Feel free to give us a call at 888-574-5454.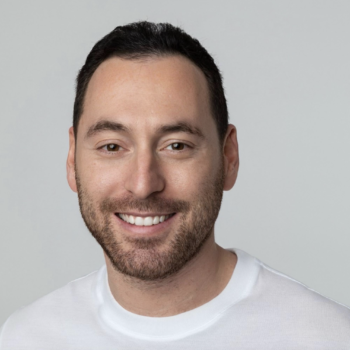 Gabriel Gorelik paves the way for customer service and operations at United Settlement. He is passionate about numbers and holds a strong belief in helping anyone with their debt. Before United Settlement, Gabriel received his BS in Finance & Economics from Brooklyn College. After graduation, Gabriel went on to build his first financial services company where he managed thousands of accounts for business and consumer clients. He understands the importance of client satisfaction, professionalism, and exceeding expectations.