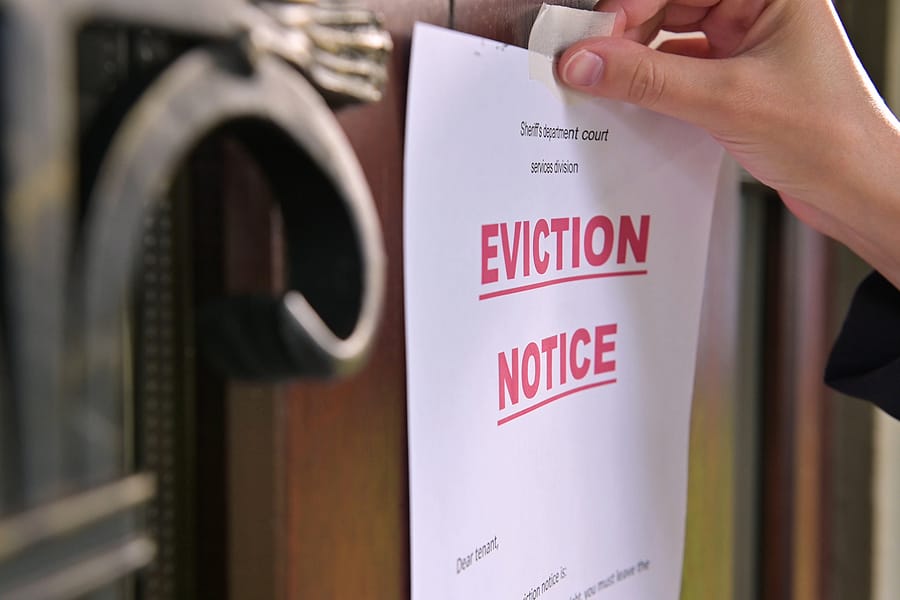 Between March 1st and May 31st of 2020, 42 states mandated citizens to stay at home unless they were deemed "essential workers." According to the CDC's estimates, those orders impacted about 73% of the US population.
As a result, thousands (if not millions) of Americans were suddenly facing housing insecurity as their next housing or rent payment was uncertain. For that reason, the CDC recommended the implementation of a federal eviction ban. This halt in evictions not only saved countless Americans from getting evicted, but it also helped support the nation's overall health throughout the beginning of COVID-19.
Now that it's mid-2022, is the CDC eviction ban still in place? Will the ban get extended this year considering COVID-19 has only gotten worse since 2020? Learn more about the eviction ban and what to expect this year below.
What is the Eviction Ban?
At the beginning of the pandemic, all of us were understandably fearful of how the virus would impact society. Since governments took the unprecedented move of ordering individuals to stay home, they also had to consider how that would impact each household's financial stability, especially those that were told to stay home from work. Plus, if millions of Americans were suddenly evicted, then that would leave a huge amount of the population even more vulnerable to the spread of the disease.
That's why the CDC recommended, and Congress later passed into law, a temporary halt in residential evictions back in 2020. This initial eviction ban created by the federal government was extended but eventually overturned by the Supreme Court on August 26, 2021. While the federal eviction ban extended on for nearly a year, many states still have these eviction bans in place.
Is There Still a Ban on Evictions?
So, is there still a ban on evictions? Depending on where you live, there could be. Some state and local eviction bans are still in place, but all protections are set to end by June 1.
Will the Eviction Ban be Extended Again?
Since COVID-19 is still raging, many are wondering if the eviction ban will get extended again. Due to the Supreme Court's decision, it's unlikely the federal government will create a new ban or extend any state-issued bans.
What Protections Will You Have Moving Forward?
Are you still asking yourself — when is the eviction ban lifted? If so, then you need to check with your local and state laws! There's a great chance that the eviction ban has already ended in your state. If it hasn't yet, then it will within the next few months. Once that happens, you'll no longer be protected from eviction proceedings if you're behind on rent.
There are still steps your landlord needs to legally take to evict you, though. They'll need to give you notice and an opportunity to pay off your debt. If you can't, then they may end up taking you to court and initiating an eviction.
What to Do If You Owe Rental Debt in 2022
What if you have past rental debt, though? You're likely asking yourself — should I pay off an old apartment debt? While you might think your debt is a thing of the past, it can continue to impact your future if you don't contend with it. If the debt hits your credit report, then there's a huge chance that you'll struggle to rent out another apartment. That's because most landlords will check your credit report before agreeing to lease out their unit to you. You could also face eviction if you're currently living in the unit you owe a debt towards.
Since the eviction ban, you haven't had to worry too much about your rental debt causing more consequences, but that grace period is coming to a close. If you owe a rental debt, the time to act is now.
Will There be Another Eviction Ban in 2022?
COVID-19 is far from over, but it does seem like stay-at-home orders and business restrictions are a thing of the past. With that in mind, states will inevitably let their eviction ban orders expire, too. As it stands right now, all eviction bans from various states that have not ended yet are set to on June 1, 2022. If you currently owe a significant chunk of rental debt, then you'll need to come to terms with that sooner rather than later.
The good news is that you aren't completely out of options despite the eviction ban ending. Here at United Debt Settlement, we understand how difficult it is to move forward when you still owe money towards a past rental debt. If you're looking for debt relief options you can rely on in 2022, then we can help.
Contact us now at 888-547-5454 to learn more about your options.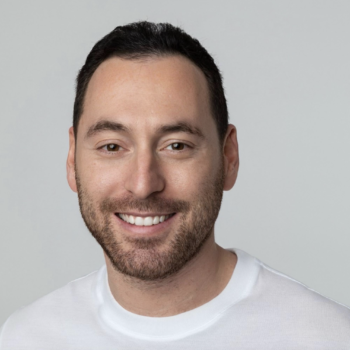 Gabriel Gorelik paves the way for customer service and operations at United Settlement. He is passionate about numbers and holds a strong belief in helping anyone with their debt. Before United Settlement, Gabriel received his BS in Finance & Economics from Brooklyn College. After graduation, Gabriel went on to build his first financial services company where he managed thousands of accounts for business and consumer clients. He understands the importance of client satisfaction, professionalism, and exceeding expectations.