When it comes to calculating FICO credit scores, the two most important contributing factors are payment history and credit utilization ratio (the percentage of available credit currently borrowed), with each contributing approximately 35% and 30%, respectively to the overall score. These two variables are what matter most.
However, loan inquiries, and specifically – the number and frequency of "hard pulls" – contribute approximately 10% to the calculation of a FICO credit score. As an individual searches for an appropriate mortgage or auto loan, it is common practice to apply for several loans and shop around for the best loan amount, interest rate and terms. Then there are those individuals who are less certain about their credit and ability to receive a loan that apply to multiple lenders in an effort to increase their chances.
In either case, potential lenders will run a "hard pull" on the individual's credit score and profile, and this negatively impacts a credit score. But how badly? How does it work? Read more on our website about how loan inquiries can affect your credit score and how to best go about finding the right loan option for your unique situation.
Do Loan Inquiries Affect Credit Score?
The short answer to the question as to whether loan inquiries affect credit score is, if the inquiry is a "soft inquiry," the answer is no. But if the inquiry is a "hard pull," the answer is yes. So, what are examples of each type? Examples of soft inquiries include when you check your own credit – when you access your own credit reports for free, it has absolutely zero impact on your credit score.
Similarly, financial websites through which you have accounts and conduct business may offer you a glimpse of your FICO score, and when you take a look, it has no impact on your credit score. Credit card lenders will often conduct soft inquiries prior to extending promotional rate balance transfer offers, and when you receive one, chances are that the creditor performed a soft inquiry on your credit ahead of time. Again, no negative impact. So, what's a hard inquiry, or "hard pull?"
A hard inquiry is generated when you apply for a loan – including a mortgage, auto loan, new credit card, student loan, or personal installment loan. A potential creditor runs a credit check as a result of the loan application, and in the case of mortgages and auto loans, the mortgage broker or car salesman may even run credit checks with several different lenders.
This often catches people by surprise – the reality that multiple inquiries have been made on their credit report because of applying for a single mortgage or auto loan. However, the good news is that not all hard inquiries are treated in the same manner by credit scoring models – because of the very reality that people need to shop around.
Common sense dictates that when someone is in the market for a mortgage or auto loan, that individual literally is in the market for one of these high-ticket loans – not multiple versions of them. Therefore, credit scoring models bundle multiple hard inquiries that have been generated for one mortgage, one auto loan, or one student loan over a period of up to 45 days and treat them for scoring purposes as one single hard inquiry.
This means that the individual who has applied to seven different mortgage lenders will not incur the impact of seven hard pulls on his or her credit score – just one. The person who has gone to three auto dealerships and had six hard pulls performed as a result will only have one hard pull factored into the credit score. Furthermore, it's useful to know that there also is a 30-day window before any hard pulls impact a credit score – as this is done to prevent a credit score from immediately dropping as a result of the loan application and making it harder for the individual to receive the loan.
Do Auto Loan Inquiries Affect Credit Score?
Auto loan inquiries affect a credit score, but again, multiple inquiries conducted within a 45-day period will be treated as only one hard pull. Home loan inquiries affect a credit score as well, but similarly, a potential borrower will not be penalized for multiple mortgage inquiries conducted within a 45-day period. So, this invites the question – how much will my credit score go down after a hard pull? According to Experian, a hard inquiry from a lender reduces a FICO credit score by five points or fewer.
For those with stronger credit histories, the drop can be even less. Furthermore, any drop is temporary, as a FICO score will usually bounce back within a few months, assuming an otherwise strong credit profile. So what's the big deal, then? Why should anyone care about hard inquiries at all? Well, it's important to understand that multiple hard inquiries can add up – and that the "bundling" benefit described above as it relates to hard pulls from mortgages and auto loans (and student loans) does not apply to credit card applications. Therefore, it generally is not a good idea to apply for multiple credit cards in close succession, particularly when an individual has been denied credit.
Five points or fewer temporarily shaved off a FICO score while pursuing an auto loan may not be much of a big deal – but losing fifteen or twenty points as a result of three or four credit card applications is another story. Proceed with caution and take it slow when submitting credit card applications, as every credit card application hard pull will lower your FICO credit score.
Steven Brachman is the lead content provider for UnitedSettlement.com. A graduate of the University of Michigan with a B.A. in Economics, Steven spent several years as a registered representative in the securities industry before moving on to equity research and trading. He is also an experienced test-prep professional and admissions consultant to aspiring graduate business school students. In his spare time, Steven enjoys writing, reading, travel, music and fantasy sports.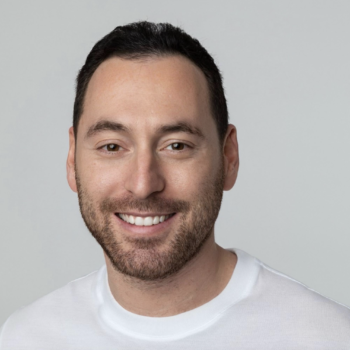 Gabriel Gorelik paves the way for customer service and operations at United Settlement. He is passionate about numbers and holds a strong belief in helping anyone with their debt. Before United Settlement, Gabriel received his BS in Finance & Economics from Brooklyn College. After graduation, Gabriel went on to build his first financial services company where he managed thousands of accounts for business and consumer clients. He understands the importance of client satisfaction, professionalism, and exceeding expectations.