Debt and wealth often go hand in hand. Debt is also associated with poor financial health, too, though. So, what gives? What makes some debt okay while other types of debts are considered negative and harmful?
The answer is how that debt impacts your debt to income ratio.
If you're not sure how to calculate debt to income ratio or what yours currently is, then this article is for you. Learn everything you need to know to be able to calculate debt to income ratio and use yours to your advantage below.
How Debt to Income Ratio is Calculated
At its core, your debt-to-income ratio (DTI) exposes how well you live within your means. It compares the total amount of money you earn each month to the amount of money you've borrowed and owe. It might sound complicated, but you don't need a debt to income ratio calculator to solve this equation. Simply add up all your monthly bills and debts (not including utilities, gas, and groceries). Then, divide that number by your average monthly income.
What Debt to Income Ratio is Good?
So, what type of DTI is considered good to lenders? In general, a 30% DTI is considered ideal. Anything more than 50% is not so great. If your DTI is higher than 50%, then lenders may be hesitant to work with you. You'll likely get fewer deals and end up paying more in interest.
What Debt to Income Ratio is Good For Getting a Mortgage?
When seeking out a mortgage, the stakes are even higher. Often, lenders who provide you with a home loan want to know that you'll be able to pay them back. That's why most lenders want to see your debt to income ratio to be below 43%. Anything higher will be seen as too risky for most mortgage providers.
Where Should Debt to Income Ratio Be?
So, where should your debt to income ratio be? The truth is, everyone's finances are different, so your ideal ratio may be different than someone else's. Despite that, it's still best to keep your DTI under 40% if it's possible. If your ratio is higher than that, then there are likely steps you can take to reduce your ratio and improve your financial status.
Why is Debt to Income Ratio Important?
If you don't think your debt to income ratio is important, then you're mistaken! Potential lenders do consider your DTI when making a decision on whether to offer you a loan or line of credit. Your ratio will define what financial options are available to you, so be sure to consider that fact before you disregard the importance of your DTI.
Your debt to income ratio is also important on a personal level, too. If your DTI is increasing higher than 50%, then that likely means you've been living above your means in the past and you're paying for it now. If you don't change up your habits, then you'll soon end up in more debt than you can handle!
Can Debt to Income Ratio be Negative?
While your debt to income ratio can cause negative impacts, you can't actually have a negative ratio. The higher your ratio is, the worse it is. In other words, a 100% debt to income ratio means you owe more debt than money you earn in a month. A debt to income ratio of 0% would mean that you don't owe any debt at all.
What You Need to Know About Debt to Income Ratio When Buying a House
So, what can you do if your debt to income ratio is pretty high but you want to buy a house? The most obvious answer is to work on improving your ratio before taking the leap to purchase a home. You could attempt to get a higher income, which would certainly help with your ratio. Another option is to consider consolidating your debt, which could possibly help you pay off your debts faster. Browse through our site's debt-to-income ratios FAQ area and other websites to get more ideas on how to help reduce your ratio and secure a home.
How to Calculate Debt to Income Ratio Like a Boss
Now that you know how to calculate debt to income ratio, you should feel empowered to make a change. The sooner you end up getting into that ideal debt to income ratio range, the sooner you'll be able to enjoy all the benefits.
Are you worried that you can't make moves to reduce your debts because they've gotten out of hand? Do you need extra help to manage your debt? If so, then we may be able to help. Explore our site more to see if you qualify for debt relief, or get in touch with us through our online form to learn more about what we can do for you.
Debt to Income Ratio FAQs
Does My DTI Ratio Impact My Credit?
No; your debt to income ratio won't change your credit score.
How Can I Get a Better DTI Ratio Fast?
Think of your DTI ratio as a literal fraction with your debt on top and your income on the bottom. The only way to get a better DTI is to either increase the bottom number (your income) or reduce the top (your debt). Getting a raise or paying off debts in big chunks are great ways to improve your DTI ratio as fast as possible.
What Happens if My DTI Ratio is Too High for Mortgage Lenders?
Recent changes increased the maximum DTI ratio for lenders to 50%. Before that, it was at 45%. That means loans are easier to get now than they were last year!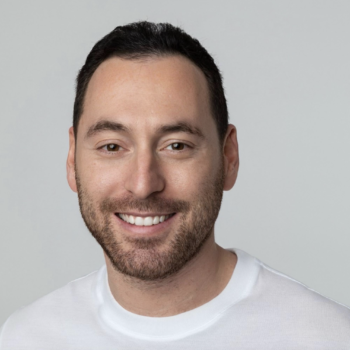 Gabriel Gorelik paves the way for customer service and operations at United Settlement. He is passionate about numbers and holds a strong belief in helping anyone with their debt. Before United Settlement, Gabriel received his BS in Finance & Economics from Brooklyn College. After graduation, Gabriel went on to build his first financial services company where he managed thousands of accounts for business and consumer clients. He understands the importance of client satisfaction, professionalism, and exceeding expectations.