If we were to compile a list of some of the more stressful elements within a challenging life, raising one or more children as a single parent would likely show up close to the top of the list. If parenting weren't one of life's toughest jobs already, doing it on one's own without the help of a partner appears at least doubly challenging.
Similarly, although an entirely different situation from raising children as a single parent, individuals attempting to dig themselves out of debt would likely attest to the challenges and stresses inherent to the task.
Now, what if you have to tackle both of these situations – in addition to all of your other responsibilities – as you move through life? This may not sound like an easy situation – yet this very combination is the reality for many adults. Indeed, debt can be very stressful for many single parents. Here's how to get out of debt as a single parent and get back to financial freedom.
How To Get Out of Debt as a Single Parent
If you are a single parent in debt, the first thing you want to make certain of is not to fall deeper into debt. Therefore, creating a reliable, written monthly budget that takes into account all forms of after-tax cash inflows and all regular monthly expenses is essential.
One useful approach to budgeting is the 50/30/20 budget. This involves allocating 50% of monthly after-tax pay to necessities (housing, food, transportation, clothing), a maximum of 30% to "wants" (restaurant meals, entertainment, etc.) and the remaining 20% to debt repayment and savings.
If necessities exceed half of income, any overage must be subtracted from the "wants" category – as it is essential that the full 20% be allocated toward debt repayment and savings. It is also smart to opportunistically evaluate the source of all necessary expenses – it may be possible to refinance a mortgage, reduce rent, change cell phone carriers, reduce or eliminate the cable bill, switch to less expensive auto insurance, find a cheaper grocery store, etc.
Within the context of the 20% allocation to debt repayment and savings, a single parent in debt should next make certain to build an emergency fund of $1,000 minimum (ideally, significantly more – a level approaching three to six months of expenses) in the event of unexpected job loss, health issues or unforeseen expenses.
This may impact the speed at which a single parent can pay down debt, but the peace of mind and financial practicalities that come with having even a small emergency fund (unexpected car repairs and/or home repairs often rear their ugly head when we can least afford them) will prevent any need to rely upon credit cards.
Additionally, any single parent in debt should get an accountability partner – someone to check in with on a monthly basis (at the minimum) to assess how well the monthly written budget is working. The accountability partner is a form of single parent debt help that really comes in handy prior to potentially making any large purchases that fall under the "wants" category of the 50/30/20 budget.
Paying Off Debt as a Single Mom
If you are a single mom in debt (or a single dad in debt), take inventory of all of your debt balances and their respective interest rates before attacking your debt stack through either the avalanche method or the snowball method. In the avalanche method, assign your debt repayment priority to the highest interest rate debt that you have while keeping current with all other minimum monthly payments.
When you have paid your highest interest rate debt in full, move over to the debt with the second-highest interest rate, and so forth. Through this process, the avalanche method saves the most in interest expense over the life of all debts.
However, if you're looking to enjoy smaller victories sooner, you can consider the snowball method, which prioritizes debt balances by size and involves paying off the smallest balance first, continuing onward to the second-smallest, and so forth.
Either debt repayment approach represents a form of single parent debt relief that is both effective and efficient while moving the single parent in debt that much closer to a debt free lifestyle while not throwing away as much money each month on interest expense.
It is also important to try to negotiate lower interest rates with your credit card issuers. After gathering statements and reviewing your balances, recent payment history and current interest rates, contact customer service. Keep your tone polite, respectful ,friendly and calm.
Let the representative know that you have enjoyed being a loyal customer (for years, if applicable), that you have a solid payment history (hopefully you do) and a strong credit score (anything over 700 bears mentioning) – but that you are considering a promotional balance transfer offer from another bank. Therefore, you would like to know how low the bank can make your interest rate.
Notice – this is not a "yes or no" question – you are politely asking how low your creditor can make your rate before they risk losing your business altogether. Keep your mouth shut and wait for an answer. If for some reason, you don't receive a lower rate on that first call, politely ask what may improve your chances in the future. Call back in a month and keep calling every month, as long as your account remains in good standing. Be persistent and you can prevail.
While we're on the subject, look to take advantage of promotional rate balance transfers for your credit card debt. Although 0% promotional balance transfers are typically reserved for individuals with FICO credit scores well into the 700s, it is possible to find low single-digit interest rate promotional offers for those individuals with good credit scores who can save hundreds of dollars in interest expense over the 12-18 month promotional period.
And finally, with all of the time we have spent at home during 2020, it may have become apparent that you have household items, clothing, and unused gifts that you simply don't use or need. It is most definitely time to sell them on OfferUp or Craig's List to generate some extra cash that can be applied toward paying down debt. Create quality listings with catchy headlines and photos that generate results and can move you to a debt-free lifestyle.
Steven Brachman is the lead content provider for UnitedSettlement.com. A graduate of the University of Michigan with a B.A. in Economics, Steven spent several years as a registered representative in the securities industry before moving on to equity research and trading. He is also an experienced test-prep professional and admissions consultant to aspiring graduate business school students. In his spare time, Steven enjoys writing, reading, travel, music and fantasy sports.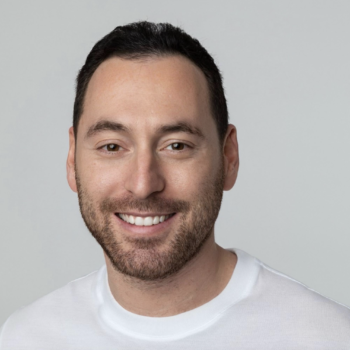 Gabriel Gorelik paves the way for customer service and operations at United Settlement. He is passionate about numbers and holds a strong belief in helping anyone with their debt. Before United Settlement, Gabriel received his BS in Finance & Economics from Brooklyn College. After graduation, Gabriel went on to build his first financial services company where he managed thousands of accounts for business and consumer clients. He understands the importance of client satisfaction, professionalism, and exceeding expectations.