As a result of the pandemic, millions of Americans lost their jobs, companies have struggled to make sales, fewer products are on the shelves, and the country's overall economy has been struggling to get going.
Despite all that, we've staved off a recession…so far. Experts aren't convinced that we're totally out of the woods yet, though, so it might be in your best interests to learn how to prepare for a recession in case one occurs in the near future.
Learn our top six ways on how to prepare for an economic crash below.
1. Identify Your Financial Priorities and Goals
When thinking about economic collapse and how to prepare, you'll first need to identify your financial priorities and goals. Every person's financial situation is different, and almost every person's financial situation was directly impacted by coronavirus restrictions. For that reason, it's a good time to re-evaluate your finances if you haven't since 2020. Rising prices, a reduced income, increased childcare costs, and a higher child tax credit could all be factors that have changed your situation.
Take a good look at your overall situation and ask yourself what your goals are moving forward.
2. Start Focusing on Your Debts
If you noticed that you have a significant amount of debt in the first step, then one of your goals might be to reduce or eliminate that burden. It's a wise decision to start focusing on your debt when considering economic collapse and how to prepare. That's because if a recession does begin, it will be much harder for you to pay back those debts. The bad news is that the entities you owe money to won't be taking things lightly considering they'll be struggling, too. Interest and penalties might increase significantly.
With that in mind, consider making it a priority to reduce your debt as much as possible in 2022.
3. If Possible, Bolster Your Savings
Another one of your goals might be to start investing more into an emergency savings account. This type of goal is always a good idea, but it's an even better one when you're thinking about economic collapse and how to prepare. During a recession, finances will be tight. A hefty savings account can provide you with just enough money you need to thrive through a crisis. If possible, consider paying into a savings account weekly or monthly. Over time, this account will grow. If a recession strikes, then you'll have some money you can rely on.
4. Set a Budget
Next, take the time to set up a budget that respects your newfound financial goals and priorities. Regardless if you're hoping to save more money or increase your income, you'll need a budget to work with. A solid budget will address your most common expenses, like groceries, utilities, and living expenses. It should also address your goals, like savings accounts or reducing your debt burden.
Once you've set your budget, don't let it slip out of your mind. Hold yourself accountable by keeping track of your spending and making sure that your money is going where you want it to go.
5. Start Thinking About Your Income
Another good way to prepare for a recession is to start thinking about ways to increase your income. During the pandemic, many businesses had no choice but to close their doors. As a result, millions of Americans were struggling to make ends meet. In response, they helped line their pockets by getting side-hustles and freelancing positions. You can do the same before a recession strikes. This tip will not only help you meet your financial goals, but it can also help you become more resilient to economic challenges, too.
6. Develop a Recession-Proof Mindset
Finally, start to develop a recession-proof mindset. Stop living in excess and start focusing on enjoying the life you can afford. Consider developing a skill or investing in a career that will endure a recession. Develop a hobby that will provide a plethora of benefits in the event of a recession, like gardening or preserving food.
How to Prepare for a Recession
Now that you have a better idea of how to prepare for a recession, use this knowledge to your advantage. Keep your finances in order and do your best to brace and prepare for recession and depression-like times in the post-pandemic economy.
Are you interested in taking the next steps to see if debt relief is a good option for you? Here at United Debt Settlement, we're dedicated to helping consumers like you manage their debt. See if you qualify for debt relief using our online system or contact our debt experts directly at (888) 574-5454 to learn more about how we can help.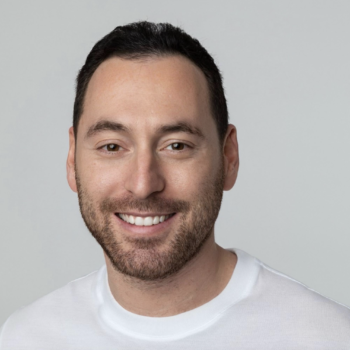 Gabriel Gorelik paves the way for customer service and operations at United Settlement. He is passionate about numbers and holds a strong belief in helping anyone with their debt. Before United Settlement, Gabriel received his BS in Finance & Economics from Brooklyn College. After graduation, Gabriel went on to build his first financial services company where he managed thousands of accounts for business and consumer clients. He understands the importance of client satisfaction, professionalism, and exceeding expectations.