There's really no question that 2020 has been a year like none other that we've lived through before. The COVID-19 pandemic has led to massive change across our culture and economy. For the week ending August 15th, over 29 million Americans claimed unemployment benefits.
For those lucky enough to still have a job, countless many are now working from home, adjusting to the challenge of remote work, with many people balancing raising kids who aren't going back to schools that remain closed as the new academic year begins.
There's plenty of economic and health-related uncertainty as election day ticks closer amid a domestic environment of steady civil unrest. With so much beyond our control this year, one of the things that still remains within our control is our ability to keep a watchful eye on our personal bottom lines.
We can try to spend less and save more while we spend extra time at home. In fact, there is no better time than right now to start saving money while at home. Here's a list of tips of how to save money at home.
How to Save Money at Home
Looking for answers to how to save money? Begin by reducing your debt levels. There's no question that high-interest rate credit card debt is the biggest culprit in preventing people from saving money. Start searching today for low-interest rate promotional balance transfers that can save you hundreds, if not thousands of dollars in interest expense over the coming year.
Meantime, take inventory of all of your debt balances and their respective interest rates before attacking your debt stack with the avalanche method or snowball method. In the avalanche method, assign your debt repayment priority to the highest interest rate debt that you have while keeping current with all other minimum monthly payments.
When you have paid your highest interest rate debt in full, move over to the debt with the second-highest interest rate, and so forth. This process will save you the most in interest expense over the duration of all of your debts.
Alternatively, with the snowball method, you can enjoy smaller victories sooner by prioritizing your debt balances by size and paying off the smallest balance first, continuing onward to the second-smallest, and so forth. With either debt repayment approach, you will be doing the right thing in moving closer toward getting out of debt and not throwing away as much of your money each month on interest expense.
A cousin of wasting money on interest expense is wasting money on bank fees and late fees. Whether they take the form of ATM fees, monthly maintenance charges, overdraft fees – or anything else – the simple truth is that bank fees are to be avoided at all costs.
Switch to a checking account at a consumer-friendly bank that does not levy fees for minimum balance requirements. Always monitor your balance and scheduled automatic payments to avoid maintenance and overdraft fees – and avoid using out-of-network ATMs that charge you for the privilege of accessing your own money!
Next up, when it comes to credit card late fees, throwing away an extra $20-50 on top of interest expense just doesn't make sense. And that's before any Penalty APR kicks in that can make your interest rate super ugly – and fast. Running late with a mortgage payment or rent can often involve a late fee that's even larger.
Creative Ways to Save Money at Home
At the top of the list comes paying closer attention to your grocery spend, as there are a number of creative approaches to implement. The first is to use your grocery store's weekly online circular to plan your shop – look for "buy one/get one free" specials that can stock your pantry, and plan your weekly meals around available specials.
Avoid brand names unless they're on sale – you can easily save money by buying generic/store-brand labels instead. And when you add something to your cart, always pause for ten seconds to confirm a good reason for actually buying it.
In other words, no impulse purchases. Buy in bulk those items that you can store indefinitely, and consider getting a deep freezer for extra meals that you can prepare in a slow cooker/crock pot and freeze for later, instead of having to rely upon fast food in a pinch.
Next, clean out your closets and de-clutter your home. Not only will it feel good, but you're likely to find items that you can sell on Craig's List and OfferUp, including electronics, kitchen items, collectibles and gently used clothing that will bring in some cash.
Face it – if you're not using something now during the pandemic when you're spending as much time at home as you likely ever will – you don't need the item and it's worth more to you in cash. Similarly, take a full inventory of your entire wardrobe – rearrange all of the clothes that are on hangers that you haven't worn in awhile – you may find good makings for outfits and accessories that you haven't worn in ages – and for the items that you no longer want, you've got more to sell.
Either way, you'll likely find that you have little need to spend money on additional clothing – but if you do want to shop, search at the thrift store, consignment shop or online garage sale for used items at a fraction of the price for new.
Finally, take a look at your habits. If you're still smoking, my goodness – talk to a doctor and get some help with quitting. You'll easily save a hundred dollars or more each month while taking better responsibility for your health.
What about that expensive coffee habit? Chances are, you may not be going to the coffee shop as much these days due to the pandemic – but if you're still grabbing expensive coffees to go, it's really time to give it a rest. Get yourself a used Keurig machine and buy K-cups in bulk.
You'll still enjoy nice coffees regularly for as little as 35 cents a cup! What about that reading habit of yours – or lack thereof?! Reading can be one of life's simple pleasures – and it costs nothing when you use your library online! Remember – leaders are readers – and the fastest way to learn and grow is often through reading.
Plus, when you watch less television, you see fewer advertisements that tempt you into spending money on things you truly don't need. Speaking of which, what about that cable bill – are you still paying close to $100 for channels that you barely watch? Instead, while you're spending more time at home during the pandemic, look into cutting the cord and getting subscriptions to streaming services like Netflix, Hulu and Amazon Prime for a combined $35 each month – you'll save approximately $800 a year doing so.
About the Author: Steven Brachman
Steven Brachman is the lead content provider for UnitedSettlement.com. A graduate of the University of Michigan with a B.A. in Economics, Steven spent several years as a registered representative in the securities industry before moving on to equity research and trading. He is also an experienced test-prep professional and admissions consultant to aspiring graduate business school students. In his spare time, Steven enjoys writing, reading, travel, music and fantasy sports.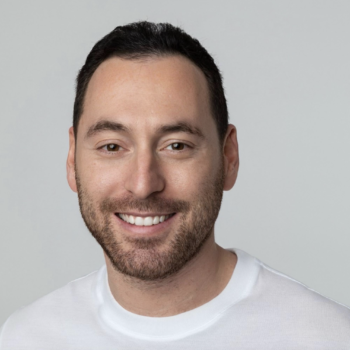 Gabriel Gorelik paves the way for customer service and operations at United Settlement. He is passionate about numbers and holds a strong belief in helping anyone with their debt. Before United Settlement, Gabriel received his BS in Finance & Economics from Brooklyn College. After graduation, Gabriel went on to build his first financial services company where he managed thousands of accounts for business and consumer clients. He understands the importance of client satisfaction, professionalism, and exceeding expectations.