A survey from the Consumer Financial Protection Bureau suggests that more than one in four consumers who get contacted by debt collectors feel threatened by the interaction.
What's more, almost half (40%) of consumers contacted by debt collectors go on to request that the collector stop contacting them. Unfortunately, debt collectors ignored those requests 75% of the time.
If you've already asked a debt collector to stop contacting you and they didn't listen to you, then you may need to research your legal options. Crafting a solid cease and desist letter is one way to ensure that your requests are not only heard but adhered to. Learn exactly how to put together this important letter below.
Understanding the Legal Aspects of a Debt Collector Cease and Desist Letter
No one enjoys communications with a debt collector, but not everyone will write a cease and desist letter. The main reason why is because there are specific risks and legal implications associated with taking this type of action. Before you craft your letter and send it off, you need to be aware of the following potential risks:
The letter will not resolve your debt
The letter will not invalidate the debt collector's rights to collect
This may push the collector to file a lawsuit against you
With these risks in mind, a cease and desist letter probably shouldn't be your first option when attempting to deal with your collector. Before you take this action, consider these practical tips on how to deal with collection agencies first. You might also want to consider hiring an attorney. If you do hire an attorney, then your debt collector must only communicate with you through your attorney. They will no longer be legally able to contact you directly regarding your debt.
If you've tried several different avenues already, then you can move on to the option of sending a cease and desist. This might be a good decision if the collector is harassing you, causing emotional and mental distress, is bothering you about a false debt, or the time limit for the creditor to collect has already expired.
Once you do make the move to send off your letter, it's legally binding. That means legal action can be taken if the debt collector refused to comply with the terms of the letter. A failure to comply could mean that your collector will have to pay fines and damages.
Tips on Writing a Cease and Desist Letter to Creditors
When you set out to write your letter, know that it's normal to feel a bit intimidated. If you're feeling angry or anxious, then take a deep breath and take a break before you write your letter. Remember that this letter should be professional, clear, and direct. Here are a few things you'll need to know before you get started:
The name of the collection agency
The collection agency's contact information
The specific action you want taken
The specific action the collection agency took
Once you have these details ready, then you can start to write your letter. While most letters will follow the same format, you may need to change up a few words depending on the specific way the creditor contacted you.
Cease and Desist Letter Template
Knowing what to include in your letter may not be enough to help you really understand how to craft your letter. Considering this document will be legally binding, it's important to write the right things. Here is a cease and desist letter sample to debt collectors that you can utilize and use as an example:
NOTICE TO CEASE AND DESIST ALL CONTACT
[Date]
[Your Name]
[Your Address]
[Collection Agency's Name]
[Account Number]

Good Day [Collection Agency's Name] Agent,

This communication is a direct response to the phone calls I have been receiving from your agency. Under the Fair Debt Collection Practices Act, consumers are provided specific rights. I am formally utilizing my rights and requesting that you immediately cease and desist all communication with me, my friends, family members, and anyone else associated with me immediately.

If you attempt to contact me again (other than a letter stating that you received this communication or one explaining what specific action your agency plans to take), will be considered a violation of my rights under the FDCPA. If my rights are violated, then I will file a complaint with the Attorney General's office.

Thank you for your understanding in this matter.

Regards,

[Your Name]
Follow-Up Actions
After writing your official letter, make sure to create a copy of it for yourself. If you are addressing multiple collectors or creditors, then be sure to make an individualized letter for each one and make copies of each one.
Next, send off the letters
You might think that your work is finished at this point, but it's not. While a cease and desist letter will solve some of your problems, it won't make your debt disappear. At this point, your best course of action is to figure out how to manage the debt you owe. While the collector will have to abide by your letter, they may still contact you if they decide to seek out a lawsuit over the debt.
Do You Need Help Dealing With Your Creditors?
Dealing with a past debt isn't always a top priority for most of us, but digging in your heels and getting to work can really help you move away from your past and forward into a more financially secure future. Sending out a cease and desist letter to your creditors is one way to help buy you some time and peace of mind while you determine how to handle the situation.
If you need a little more guidance or help settling your debt or finding a debt relief solution that will work for you, then our agent can help. Here at United Debt Settlement, our agents have years of experience helping consumers in debt just like you. Leave us a message now to get started on your journey towards financial freedom.
Download Cease and Desist Letter Template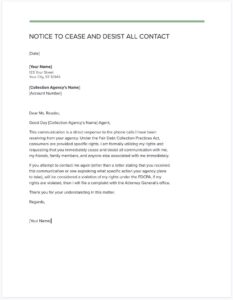 Cease and Desist Letter Template PDF (23 KB)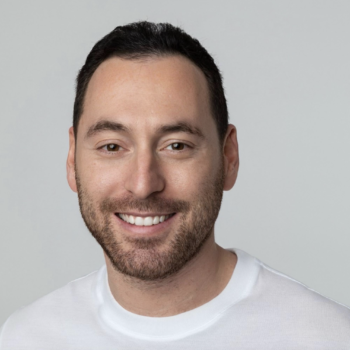 Gabriel Gorelik paves the way for customer service and operations at United Settlement. He is passionate about numbers and holds a strong belief in helping anyone with their debt. Before United Settlement, Gabriel received his BS in Finance & Economics from Brooklyn College. After graduation, Gabriel went on to build his first financial services company where he managed thousands of accounts for business and consumer clients. He understands the importance of client satisfaction, professionalism, and exceeding expectations.