Can you imagine how challenging it would be to manage your personal finances if interest rates were averaging at around 16.63%? Believe it or not, these types of rates were a reality back in 1981. It's only been a more recent phenomenon that Americans have grown accustomed to a 0% interest rate.
Regardless of what you're used to, things are changing now. Due to the economic conditions after the pandemic, the Fed has had little choice but to raise interest rates. Private lenders and organizations are sure to follow suit.
But, how will higher interest rates affect American finances? Learn the top four ways higher interest rates will impact Americans below.
1. Huge Reduction in Credit Utilization
Before you understand how the interest rate will impact your finances, you need to answer the question – What is the interest rate (LINK)? Once you understand that interest rates control the costs of borrowing money, you'll understand that the number one impact of the interest rate going up is that borrowing slows down a lot.
A higher interest rate makes it more expensive to take out credit. The interest rate impact on inflation is positive, though. Over time, the prices of goods and services should start to tick downward. In the meantime, though, the markets will have to go through a period of correction and prices will remain high.
This will cause Americans to stop using so much credit, debt, or loans to fund purchases. Credit card debt interest rates will likely go higher, which will make Americans not want to use them as much unless it's a necessity.
2. Expect to Tighten Up Your Budget
What does it mean when interest rates go up for businesses and consumers? For one thing, it means that it will cost more to borrow money, so it makes sense that the number one impact of higher interest rates is a reduction in overall spending in the market.
With that in mind, expect to have to tighten up your budget in 2022. You may need to limit your non-essential spending in favor of creating a good emergency savings fund. After all, any use of credit or borrowed money will cost you heavily. It makes more sense to forgo needs now in exchange for a security fund when you need it.
3. Fewer Business Options and Deals
Consumers aren't the only ones who will be tightening up their budgets. Businesses will also have an incentive to cut back on their spending and borrowing, too.
So, what does raising interest rates mean for businesses? It means that businesses won't have as much money to leverage for new ideas, launching products, staying afloat during this uncertain economic time, and more. Some businesses won't be able to stay afloat amid decreasing consumer demand. More businesses will invest in essential products that have a greater demand during the tightening crunch. What's more, businesses will have more of an incentive to turn to cheaper alternatives just like consumers.
When you consider all of these impacts together, it makes sense that consumers will experience fewer business options and deals amid this transitionary period. The relationship between inflation and interest rates (LINK) will eventually lead to lower prices, though. Once that happens, businesses will respond to the market by once again opening up for bigger business opportunities.
4. It Will Be Harder and More Expensive to Borrow Money
So, who will benefit from raising interest rates (LINK)? Lenders who provide loans or lines of credit during high interest rate periods will benefit the most. What is the impact of interest rates on lenders? Lenders can charge more for their services, so they'll make more of a profit throughout the coming months.
What does raising interest rates mean for borrowers? If you need credit or a loan, then expect to pay more, face fewer choices, and jump through several hoops to get approved. If you currently owe a debt, then it might be best to focus on paying that off as soon as possible.
How Will Higher Interest Rates Affect American Finances?
So, how will higher interest rates affect American finances? As a whole, these rising rates will incentivize consumers, businesses, and government entities to favor saving their money over spending it or lending it out. In other words, we should expect the economy to tighten up a bit. The goal of this entire process is to help curb rising prices.
It's also meant to help balance out our country after our excessive borrowing over the past several years.
With all the unexpected economic turmoil going on, it might be in your best interests to try to eliminate your past debts as quickly as possible. Doing so during this time of high interest rates and high inflation could help you minimize your actual losses. Use our online system to see if you qualify for debt relief, or consider reaching out to our agents at (888) 574-5454 to learn more about how we can help.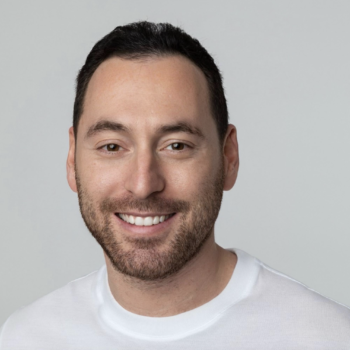 Gabriel Gorelik paves the way for customer service and operations at United Settlement. He is passionate about numbers and holds a strong belief in helping anyone with their debt. Before United Settlement, Gabriel received his BS in Finance & Economics from Brooklyn College. After graduation, Gabriel went on to build his first financial services company where he managed thousands of accounts for business and consumer clients. He understands the importance of client satisfaction, professionalism, and exceeding expectations.