Despite being in the age of technology, most credit card lenders and banks still use direct mail advertisements as their main way of propelling new account creations. Have you recently received a prequalification or preapproval letter in the mail?
If so, then you might think that you're in a great position to obtain a new line of credit.
Not so fast, however, as these letters are mainly just advertisements created by lenders. Plus, you'll want to really analyze each offer to ensure it's a good deal before you sign up. Learn more about prequalification, preapproval, and which option is best in your situation below.
Pre-Qualification
First off, we'll go over what it means to be pre-qualified for a credit card or loan. We'll also discuss the process of becoming pre-qualified, the advantages and disadvantages of the process, and the pros and cons of obtaining a pre-qualification.
What Does Pre-Qualified Mean?
So, what does it mean to be pre-qualified for a loan or offer? A pre-qualification is a conditional offer that's provided to a potential borrower based on the information the lender has obtained from either public information databases or from you personally. Does prequalified mean approved, though? Not exactly! When you receive a pre-qualification offer in the mail, it's not a guarantee that you will be able to obtain a credit card or loan. Instead, it's simply an advertisement stating that you might qualify to use the lender's services.
Pre-Qualification Process
Most pre-qualification offers are provided to customers without any effort on their part. Instead, the lender usually scopes out potential customers by searching for individuals with good or fair credit scores. Lenders might also look for potential customers by seeking out data you've provided to previous lenders or on previous applications. In general, your lender will be looking at your credit history. If they find that you have fairly good credit, then they'll want you as a customer. That's when they'll start initiating contact with you by sending you pre-qualification letters, calling you, or marketing to you online.
If you're looking for debt relief credit cards , then you can take advantage of these offers and use their promotional 0% interest rate periods to your advantage.
Advantages and Disadvantages of Pre-Qualification
There are advantages and disadvantages associated with the pre-qualification process. One of the biggest advantages is that you won't have to put much effort into looking for a lender who can work with you. If you received a pre-qualification advertisement, then there's a great chance you'll get approved unless your financial situation has drastically changed in recent weeks and months. However, one of the biggest disadvantages of this process is that approval is not guaranteed. Every pre-qualification is an estimated offer that's conditional. You'll still have to have a hard credit check and possibly go through other steps before you ultimately get approved for the card or loan. If you're considering programs like united debt reduction , pre-qualification can give you a better idea of your options moving forward.
Pros and Cons of Obtaining Pre-Qualification
There are some major benefits associated with obtaining a pre-qualification. For one, it can help you narrow down your options if you're currently seeking out a mortgage, credit card, or loan. A pre-qualification can give you a rough estimate of how much you'll be approved for and how expensive it will be to take out the loan or line of credit. It can also give you a better idea of whether you'll be able to get approved at all. Even better, all of this can be done without ever impacting your credit score.
The major downside to obtaining a pre-qualification, though, is that it isn't a guarantee. The actual amounts and costs may change when you ultimately get approved, and even worse, you might not actually get approved at all if conditions change.
Pre-Approval
Pre-approval is a similar offer from a lender, but it's more comprehensive in scope. Learn more about how this process works below.
What Does Preapproval Mean?
Preapproval is a process that you and your lender will go through to determine what type of loan or line of credit you can obtain. In most cases, the lender will analyze what you'd qualify for based on your credit score and overall credit profile. If you meet specific characteristics, then you'll get "pre-approved" for a certain amount or for a certain offer.
The process of pre-approval is very straightforward. Lenders will either go directly through credit bureaus to determine who would achieve "pre-approval" status, or they'll look at marketing lists obtained from credit agencies.
Advantages and Disadvantages of Pre-Approval
The main advantage of pre-approval is that you'll have a better understanding of how to plan out your future purchase or have a better idea of what type of loan you can get approved for. Typically, you'll fill out an entire credit application before you get an official pre-approval, so you can feel more assured of your approval. The main disadvantage of this process is that a hard inquiry into your credit will impact your score. What's more, you may go through the whole ordeal only to get denied.
Difference Between Preapproval and Prequalification
As you can see, pre-approval and pre-qualification are very similar processes with similar goals. Lenders want to pre-screen potential borrowers to see who would qualify, and then, they market to those individuals. Pre-approval is much more comprehensive, though, and involves more scrutiny and documentation. It's more impactful overall, though, especially if you're looking to secure a major purchase like a home.
Pre-Approved vs Pre-Qualified: Which Option is Right for You?
So, which option is right for your current financial needs? In a nutshell, it depends on your specific circumstances, so you'll need to use your own discretion when it comes to determining which of these options is best. In general, a pre-approval will work best when your just looking for a general, non-conditional idea of what type of credit or loan you can obtain. A pre-qualification will be better when you know what lender you want to work with and you're fairly confident that you'll go through with seeking out the line of credit if approved.
You'll also want to consider why you're seeking out preapproval or prequalification. If you're settling apartment debt , for example, then you might want more assurance and go for a prequalification.
Do You Have More Questions About Obtaining New Lines of Credit?
Now that you know more about preapproval and prequalification, you should be able to make an informed choice on which option will work best in your financial situation. Of course, everything will hinge on your current financial situation. If you're struggling, then it might be difficult to obtain either one of these options.
The good news is that there are ways to improve your finances so that you can obtain new lines of credit. If you have more questions about how to move forward financially, then it might be wise to consult with one of our debt experts. Contact us now to discuss your situation in more detail.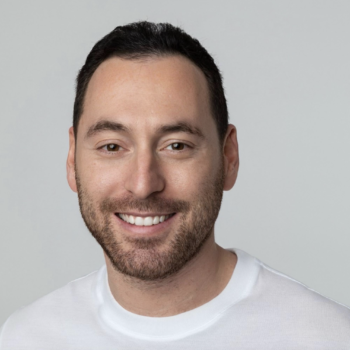 Gabriel Gorelik paves the way for customer service and operations at United Settlement. He is passionate about numbers and holds a strong belief in helping anyone with their debt. Before United Settlement, Gabriel received his BS in Finance & Economics from Brooklyn College. After graduation, Gabriel went on to build his first financial services company where he managed thousands of accounts for business and consumer clients. He understands the importance of client satisfaction, professionalism, and exceeding expectations.