Ahhh, retirement. Whether you imagine sandy beaches and palm trees, the freedom to do whatever you want while no longer needing to work, or something entirely different of your own design – there's little getting around the fact that retirement requires financial planning.
In a perfect world, comfortable housing needs will be fully met, and there'll be plenty of money socked away in a 401k – enough to keep from worrying about much while providing the peace of mind that allows for enjoying the closing chapters of a life well lived. But what if lingering debt throws a wrench into an otherwise peaceful, easygoing and enjoyable retirement?
For many aging baby boomers, this is the reality – as credit card debt, auto loans – even student loans and home mortgages – cast a dark pallor on an approaching retirement that is likely destined to include years of declining earnings.
This common situation invites many questions. Does it make sense to pay off debt or save for retirement? Looking forward to retirement, but still have debt you can't pay off – what should you do? What about paying off debt after retirement? Contact us and let the debt relief experts at United Settlement help you today.
Retirement Debt
Retirement debt is problematic – especially high interest rate credit card debt, as it reduces the monthly cash flow available to spend on health care, travel and leisure activities, and can necessitate draining retirement savings accounts faster than anticipated.
This, in turn, can create anxiety related to running out of money and reluctantly force lifestyle changes that can put a damper on the retirement lifestyle. Ideally, all debts will be paid off ahead of retirement, but when this isn't possible, it becomes necessary to prioritize any retirement debts by interest rate, their expense and the pressure they place on monthly cash flow.
It is important to pay off any remaining retirement debt strategically. The question of how to pay off debt in retirement is easily answerable – pay off any remaining high interest rate debt as quickly as possible.
But what about the question of whether to pay off debt or save for retirement? And does it ever make sense to pull from retirement savings to pay off debt?
These are questions that many people approaching retirement face. For starters, it can be smarter to pay off lower interest rate debt less aggressively (such as that associated with a home mortgage) because those same funds contributed to an IRA may grow at a faster rate than the mortgage interest rate – and the same holds for whether to use retirement funds to pay off lower interest rate debt.
If a mortgage has a fixed rate and the homeowner benefits from a tax deduction on the interest expense, that's another reason not to prioritize paying down mortgage debt.
Only if you've fully paid off your credit cards, as well as any other high-interest rate or non-tax deductible debt (such as an auto loan) and contributed the maximum to your retirement accounts should you consider paying down your home mortgage in full. However, we already know the story when it comes to higher interest rate credit card debt – it should be prioritized above all other debts, and even before saving for retirement.
Using Retirement Savings to Pay Off Debt
Next comes the question of whether to use retirement savings accounts to pay off debt. As a general rule, you should keep your retirement accounts off limits when it comes to paying down debt. While it is a good idea to pay off high interest rate credit card debt before contributing those funds to an IRA, once money is in an IRA, leave it there for retirement.
This is true for a number of reasons. First of all, if you're younger than 59 1/2, early IRA withdrawals are treated as taxable ordinary income and come with a 10% penalty on top of the tax liability. So, not only will your taxes increase, but you will also be charged a significant penalty for accessing your retirement funds early.
With all that's involved, it's quite possible that even high interest rate credit card debt will prove cheaper than prematurely accessing retirement funds. Better to leave your retirement accounts intact so that you don't get hit with taxes and penalties, and for the funds to be there when you need them most – during retirement.
Paying Off Debt After Retirement
If you are already retired but still burdened by debt payments, there are several approaches to paying off debt after retirement. Taking a larger distribution from a retirement account is one option, but that does create a larger tax liability for the year in which the out sized distribution is taken. Using ordinary proceeds from retirement distributions, Social Security and pension income is often a more simpler option.
Enhancing your income with a part-time job that keeps the mind and body active can aid in paying off debt in retirement while keeping you healthy as well. Finally, many people facing debt in older age consider postponing retirement for a few years, as delaying Social Security payments can deliver higher lifetime benefits while extending earnings for a few more years.
Steven Brachman is the lead content provider for UnitedSettlement.com. A graduate of the University of Michigan with a B.A. in Economics, Steven spent several years as a registered representative in the securities industry before moving on to equity research and trading. He is also an experienced test-prep professional and admissions consultant to aspiring graduate business school students. In his spare time, Steven enjoys writing, reading, travel, music and fantasy sports.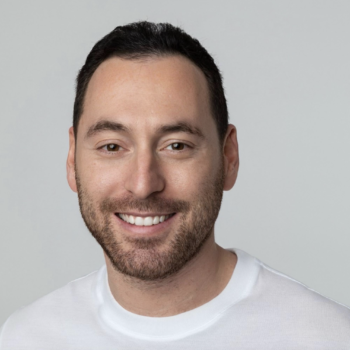 Gabriel Gorelik paves the way for customer service and operations at United Settlement. He is passionate about numbers and holds a strong belief in helping anyone with their debt. Before United Settlement, Gabriel received his BS in Finance & Economics from Brooklyn College. After graduation, Gabriel went on to build his first financial services company where he managed thousands of accounts for business and consumer clients. He understands the importance of client satisfaction, professionalism, and exceeding expectations.