A reverse mortgage can be a useful tool for older individuals to access funds derived from equity that has been accumulated in their homes. Funds from a reverse mortgage can be used during retirement for routine living expenses and healthcare as income generating ability diminishes with age.
Therefore, reverse mortgages can be a very good thing for retired individuals or those individuals approaching retirement, but it is also important to understand how reverse mortgages work and how to qualify for a reverse mortgage.
Reverse mortgage requirements are very specific and therefore reverse mortgage counseling can help older individuals understand these requirements. With clarity and guidance, there is little question that reverse mortgages can make a lot of sense for older Americans. Don't let the equity in your home go to waste. Learn about reverse mortgage counseling and how it can help you.
Reverse Mortgage Counseling
A reverse mortgage allows homeowners who are at least 62 years of age to convert home equity into cash while continuing to live in the home as their primary residence. A Home Equity Conversion Mortgage (HECM) is the most common type of reverse mortgage, and it is offered by the U.S. Department of Housing and Urban Development (HUD).
Even though an HECM is not a government loan and is issued by a mortgage lender, the HECM is ultimately insured by the Federal Housing Administration, which is under the umbrella of HUD. Given this, and since there are a number of conditions that need to be met in order to qualify for a reverse mortgage, potential borrowers are required to participate in reverse mortgage counseling that is provided by a HUD-approved reverse mortgage counseling agency.
During the reverse mortgage counseling session, the counselor will discuss how a reverse mortgage works, reverse mortgage requirements, and the financial ramifications of taking out a reverse mortgage.
What is Reverse Mortgage Counseling?
There are a number of reverse mortgage requirements that the HUD-approved counseling agent will discuss with the potential borrower during reverse mortgage counseling. Aside from the homeowner being at least 62 years old and the property serving as the primary address where the homeowner spends the majority of the calendar year, the home should be owned outright or have only a minimal balance remaining on the mortgage.
If there is a balance remaining on the mortgage, the homeowner must be in financial position to pay the balance off in full upon closing of the reverse mortgage. Homeowners also cannot be delinquent on any Federal debt – this includes income taxes and/or student loans.
Funds generated through a reverse mortgage can be utilized however, to pay off these Federal debts. A portion of the reverse mortgage funds should be set aside to pay for property taxes and insurance, as well as for any incidental home ownership expenses related to repairs and maintenance. In terms of financial requirements, there are no income or credit qualifications related to applying for an HECM, and no restrictions are placed based on disability or social security status.
During reverse mortgage counseling, the counselor will explain how reverse mortgages work, describe the benefits and drawbacks – including those related to payment options (lump sum, monthly or line of credit), tax implications for all scenarios, and predatory lending practices to protect against.
Costs are discussed and whether a reverse mortgage is actually appropriate to the specific situation of the homeowner. A reverse mortgage counselor will also ask questions that can help identify whether to pursue available public and private benefits that can aid the homeowner in paying for basic expenses related to utilities, food and medications and help balance a budget to remain financially independent.
Upon completion of the reverse mortgage counseling, the homeowner receives a certificate required by lenders as part of the loan application. Reverse mortgage counseling is an important educational resource that helps homeowners and their families make informed decisions regarding reverse mortgages.
Reverse Mortgage Repayment
In terms of reverse mortgage repayment, a borrower is not required to repay an HECM until the home is sold or vacated, or the last surviving borrower dies.
However, there are a few situations that can arise that require faster repayment of a reverse mortgage – chief among them, if the home no longer functions as the primary residence and address of the borrower. Additionally, if the homeowner fails to pay property taxes or homeowners insurance, or allows the condition of the home to severely degrade, faster repayment of the reverse mortgage will be required.
On the positive side, the HECM is a non-recourse loan, which means that if the reverse mortgage loan is not repaid upon maturity, no additional assets other than the home itself can be seized to pay off the reverse mortgage. Furthermore, if the housing market weakens and the value of the home declines to a level below that of the reverse mortgage debt, a borrower will not owe more than the amount for which the home eventually sells.
Steven Brachman is the lead content provider for UnitedSettlement.com. A graduate of the University of Michigan with a B.A. in Economics, Steven spent several years as a registered representative in the securities industry before moving on to equity research and trading. He is also an experienced test-prep professional and admissions consultant to aspiring graduate business school students. In his spare time, Steven enjoys writing, reading, travel, music and fantasy sports.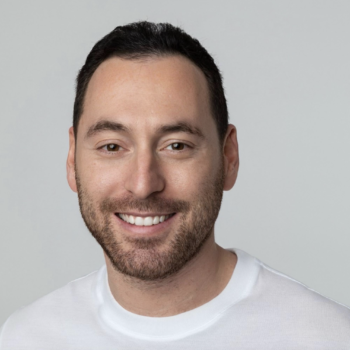 Gabriel Gorelik paves the way for customer service and operations at United Settlement. He is passionate about numbers and holds a strong belief in helping anyone with their debt. Before United Settlement, Gabriel received his BS in Finance & Economics from Brooklyn College. After graduation, Gabriel went on to build his first financial services company where he managed thousands of accounts for business and consumer clients. He understands the importance of client satisfaction, professionalism, and exceeding expectations.