The average American owes over $6,000 in credit card debt. Regardless of the overall total balance of your credit cards, if the amount you owe has exceeded your ability to pay, then you can get into a very tricky situation quickly.
This is especially true if the current credit card you own has high-interest rates, penalties, and fees. If that's the case, then you could end up getting trapped in a debt cycle where you can barely afford the interest and other fees each month. If that happens, then you won't be paying off your principal balance, which will keep you trapped.
One way out of this type of situation is to invest in a balance transfer credit card. What are balance transfer credit cards, you ask? That's exactly what we'll answer in the article below. Learn everything you need to know about these important cards, the benefits of using them, and how to leverage them to get out of debt faster below.
What is a Balance Transfer Card?
So, what is a balance transfer credit card, exactly? A balance transfer card is a credit card that you purchase with the intent of transferring existing credit card debt onto. Any type of credit card can be considered a balance transfer card, but typically borrowers will want to find a card that has minimal interest and fees. Once borrowers select a credit card they want to use, they can transfer debt from an existing card onto the new one.
The goal of this transaction is to swap credit card providers and save money overall.
How Does a Balance Transfer Work?
So, how do you succeed in transferring your credit card debt from one company to a new card? First, when you apply for your balance transfer credit, be sure that you'll be able to transfer the amount of debt that you need to transfer. Next, do your research to ensure you pick the right card (more on that below).
Once you've picked out the right card for you, you'll need to indicate which balances you want to transfer on your card application. Don't make the mistake of thinking your transfer will be cost-free, though. In most cases, it will cost you about 3-5% of your entire balance to complete the transfer. It will also take anywhere between one week and one month for the transfer to go through. Until the transfer is complete, it's still important to make your regular payments.
Once the transfer is complete, your balance will move from your old card to your new one. If you moved your entire balance, then you shouldn't owe anything on your old card anymore. It's wise to contact your old card company to verify that you've paid everything off with them.
Benefits of a Balance Transfer Credit Card
There are many reasons why consumers utilize balance transfer credit cards. The number one reason why a debtor might make this decision is because they can get a better deal with a different credit card company. If you can find a credit card that offers a better interest rate than the one you're currently using, then it makes sense to transfer your balance to the lower-interest card.
By doing so, you'll save money every month on interest payments. What's more, if you get a promotional zero percent interest deal, then you'll save a whole lot of money and be able to make more payments on your principal until interest starts to kick in again. This strategy can also help you pay off your debt faster, even if you're not at zero percent interest.
What's more, a balance transfer can help you simplify repayment. If you owe a lot of different credit card companies, then it might make sense to consolidate all your debt onto one card. By doing so, you'll only have one payment instead of many small ones.
How to Use Credit Card Balance Transfers to Your Advantage
If you have a lot of existing credit card debt, then you can use a credit card balance transfer to your advantage. To do so, you'll first want to ensure that you choose a balance transfer card with the best rates. Once the transfer is complete, take advantage of your new perks by making the maximum payment your budget allows for. This strategy can help you pay off your debt way faster and more efficiently.
How to Choose the Best Credit Card for Balance Transfer
Any new credit card can be a balance transfer card if you use it correctly. When choosing the best card for your needs, you'll want to look for very specific characteristics like:
Cards with introductory 0% interest periods (want to know What is 0% APR?)
Cards with low interest rates
Cards that do not charge annual or monthly fees
Cards that offer a $0 balance transfer fee
While your card doesn't have to have all of these perks, they'll all prove beneficial if you can find a card that offers them.
Will You Leverage a Balance Transfer Credit Card This Year?
A balance transfer credit card can provide a lot of benefits if you make your transfer in the right way. Not only can you save a lot of money in interest, fees, and more, but you can also give yourself a better chance of improving your finances with some time and consistency.
If you've fallen behind on your credit card payments and you've realized you chose a predatory credit card provider, then a transfer credit card might be your best course of action. If that's not possible, then you still have other debt relief options. Here at United Debt Settlement, we can help you navigate your credit card debt and inform you more about all your options.
See if you qualify for debt relief through one of our awesome programs by filling out our online form today. Our debt experts will get in touch with you about your situation ASAP. If you'd prefer to talk to one of our agents directly, then feel free to call us now at (888) 574-5454.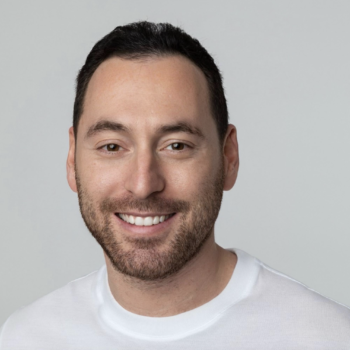 Gabriel Gorelik paves the way for customer service and operations at United Settlement. He is passionate about numbers and holds a strong belief in helping anyone with their debt. Before United Settlement, Gabriel received his BS in Finance & Economics from Brooklyn College. After graduation, Gabriel went on to build his first financial services company where he managed thousands of accounts for business and consumer clients. He understands the importance of client satisfaction, professionalism, and exceeding expectations.