You already know that buying a home is going to be expensive, but you might be surprised to learn just how much it costs upfront on average to buy a new home. Statistics from 2022 indicate that the average homebuyer spent about $40,599 at the outset to cover expenses like closing costs, the down payment, and the first month of their mortgage.
To alleviate initial expenses, an interest-only mortgage offers a viable solution. By focusing on interest payments initially, you can manage costs while exploring debt settlement options. Discover more about interest-only loans and coping strategies here.
Eligibility and Qualifications for Interest-Only Mortgages
What is an interest only mortgage? These types of home loans allow the borrower to only make interest payments for a certain period of time. After that time, the principal will be paid with interest every month, so borrowers should expect a big jump in payments after a few years.
In general, lenders will only provide these types of arrangements with highly qualified borrowers. Lenders do this to avoid losing their money or the borrower ending up in a bankruptcy situation. Interest only mortgages are very risky, so it's only best to apply if you have a strong history of being financially stable.
Application Process for Interest-Only Mortgages
Since these types of loans are very risky, the application process is extensive. Borrowers will need to provide documentation regarding their income, and they'll need to meet other requirements as well. Interest only mortgage rates vary depending on the strength of your finances and documentation.
Repayment Options for Interest-Only Mortgages
In general, an interest only mortgage repayment schedule is heavily loaded on the back end. For the first several years, you'll only be expected to pay the interest payments on your mortgage. After that grace period, payments will increase substantially. Borrowers will need to pay the interest payments plus the monthly payment on the principal balance.
Debt management is a crucial part of ensuring your repayment plan runs smoothly.
Risk and Considerations for Borrowers
Taking out an interest only mortgage isn't only risky for the lender. It's also very risky for the borrower, too. That's because the bulk of the risk will be offloaded into the future. If finances or situations change over time, then the borrower might not be in a good position to be able to sustain the payment schedule they believed they'd be able to in the past. Interest rates can also go up, increasing payments further.
Borrowers who find themselves in these situations still have options available to them. For instance, if you've obtained a lot of debt and can't afford your mortgage payments, then you could consider debt settlement options that will free up more of your income to spend on your mortgage.
If you're interested in learning if you qualify for some of our debt relief options, then fill out our debt relief application to learn more now.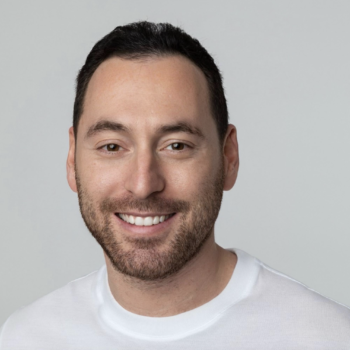 Gabriel Gorelik paves the way for customer service and operations at United Settlement. He is passionate about numbers and holds a strong belief in helping anyone with their debt. Before United Settlement, Gabriel received his BS in Finance & Economics from Brooklyn College. After graduation, Gabriel went on to build his first financial services company where he managed thousands of accounts for business and consumer clients. He understands the importance of client satisfaction, professionalism, and exceeding expectations.