In 2022, the average household is shelling out about $5,111 every month on living expenses alone. If your income isn't keeping up with the rapid increase in prices and expenses, then you've likely had to incur debt to make up for the difference.
The bad news is that it doesn't look like the economic recovery from 2020 is going too well. If you were banking on the world getting back to normal so that you could settle your pandemic debt, then it might be time to shift perspectives and look into other options for settling your debt. If you're like most of us, though, you'll want to avoid bankruptcy at all costs.
One option that you might not have considered yet is debt mediation. You may be wondering – what is debt mediation? How can it help you overcome past debt? Learn everything you need to know about this valuable process and how it can change your life below.
What is Debt Mediation?
Debt mediation is the process of attempting to negotiate a lower debt settlement with the individuals or entities you owe. This debt mediation meaning can sound complex, but the whole process is pretty simple. When you owe an individual or entity money and you can't pay off the full debt right away, then it's in both parties' best interests to set up a payment plan. If you're experiencing some form of financial hardship, then it might be in both parties' best interests to negotiate a lower overall settlement amount.
Debt mediation isn't only for individuals. Business debt mediation seeks to reconcile a business's accumulated debt.
Understanding the Debt Mediation Process
So, how does the debt mediation process work and what are some mediator debt solutions to expect during the process? The first thing that usually happens is you fall significantly behind on your debts. At that point, you or the entity you owe might reach out to either a debt collection agency or the local court. When you get a notice from the court about your debt, the debt mediation process has officially begun.
At this point, you'll meet either one-on-one with the entity you owe or a mediator. If possible, then an agreement will get made during these meetings rather than pursuing the issue in court. If negotiations fall through or are not possible, then the issue will be handled in a courtroom.
The Costs of Debt Mediation
So, how much does it cost to go through debt mediation? In short, it depends on whether you use court-sponsored, private, or community mediation techniques. It also hinges on whether you opt to hire your own personal mediator, too. At minimum, you'll pay a fee to attend court-sponsored mediation. At most, you'll pay a percentage of your debt towards negotiation and mediation fees, which could reach up to 30% of your overall debt burden.
The Benefits of Debt Mediation
One of the best benefits of debt mediation is resolving your debt issue with the person you owe. Taking this massive step will stop any further collection efforts, court dates, and overwhelming communications from debt collectors or the person you owe.
Even better, reaching an agreement will help to reduce your overall stress levels. Any negative impacts on your credit score will be temporary and resolving your debt issue will have long-term benefits.
How to Hire a Debt Mediator
If you've determined that debt mediation might be the best option for you, then you're likely wondering how to hire a good debt mediator. To vet a potential mediator or debt settlement service, always be sure to check out the company's past reviews. You should also ask or research the company's past results. Any successful debt mediator should be able to provide you with good examples of deals they've scored for their clients in the past.
Are You Considering Debt Mediation?
So, what is debt mediation, and how can it change your financial situation around? In a nutshell, the goal of debt mediation is to reach an agreement between you and the person or entity you owe. The process is beneficial for both the individual in debt and the entity or person attempting to collect on that debt.
While neither party will likely get everything they want from the deal, both parties should walk away from the agreement getting a part of what they want. You'll still likely owe money, but the overall amount you end up paying back will likely be far less than what you owed prior to the mediation.
Are you currently looking at all your options when it comes to settling your debts? See if you qualify for our debt relief solutions before you attempt to go through mediation. If you'd prefer to speak with one of our agents about your debt, then reach out to us now at (888) 574-5454.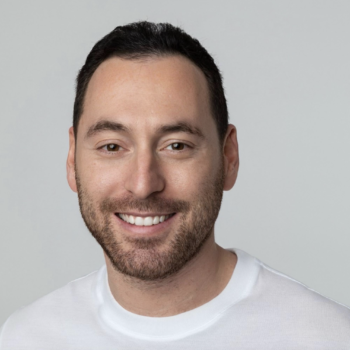 Gabriel Gorelik paves the way for customer service and operations at United Settlement. He is passionate about numbers and holds a strong belief in helping anyone with their debt. Before United Settlement, Gabriel received his BS in Finance & Economics from Brooklyn College. After graduation, Gabriel went on to build his first financial services company where he managed thousands of accounts for business and consumer clients. He understands the importance of client satisfaction, professionalism, and exceeding expectations.