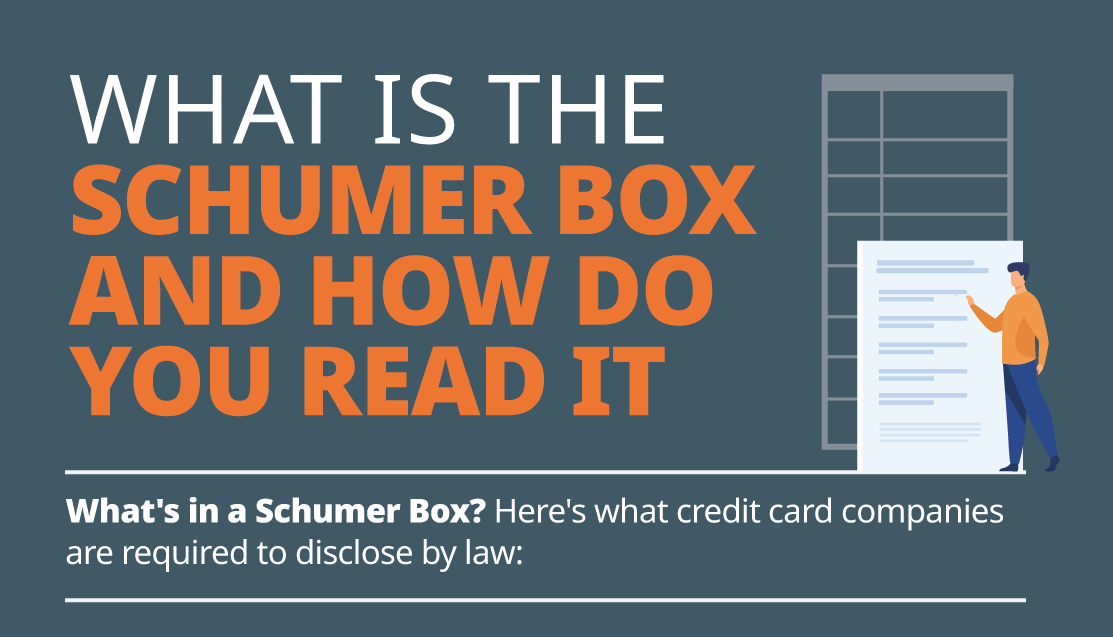 Don't sign up for another credit card until you know all about the Schumer box. What is the Schumer box? The Schumer box is a table listing all rates and fees that apply to a credit card. Under the Truth in Lending Act, this table must be present at the top of every cardmember agreement. Its purpose is to inform customers to make it easier to comparison shop for rates and fees. In addition, consumers can use the information provided to avoid hidden fees that may go unnoticed during the application process.
How to Read a Schumer Box
The Schumer box's standardized format makes it easy to run through all of the fees and terms of a card. Credit card companies are required to display all information in a noticeable, understandable form. The all-important Annual Percentage Rate (APR) must be displayed in at least 18-point font for clear readability. Here's a quick look at what you can expect to see on a Visa credit card Schumer box:
Purchase APR: This refers to the interest rate on all purchases. The credit card issuer must also disclose if the interest rate is fixed or variable.
Secondary APRs: Any special or promotional APRs related to anything from purchases to balance transfers. What is 0% APR? While some cards come with this interest-free perk, the Schumer box will let you know if late payments can cause the promo period to end prematurely.
How Your Balance (Interest) Is Calculated: While the standard is daily compounding, card issuers still need to clarify how interest is calculated.
Grace Period: The amount of time in days cardholders have to pay the full balance before interest accrues.
Transaction Fees: The percentage charged for balance transfers, convenience checks, cash advances, and foreign transactions.
Penalty Fees: Can include late and returned payments.
Annual Fee: The annual fee for owning the card.
Credit card terms are subject to change. That's why a Schumer box is required to display an effective date for the information provided. If you're looking at a Schumer box past the effective date, consider looking at the card company's website for the latest terms.
What Isn't Included in a Schumer Box?
The Schumer box definition doesn't cover every piece of information attached to a credit card. This means that the average consumer will still want to do some additional digging before signing on for a new credit card. Details regarding rewards programs, points, and partnership programs won't be included in the table listing. Consumers should consult the larger card agreement to get the specifics about card perks before signing up to make informed decisions.
What Is a Schumer Box Named After?
If you're wondering about Schumer meaning because the name sounds familiar, you're on the right track. Sponsored by then-Representative Chuck Schumer as part of the Fair Credit and Charge Card Disclosure Act of 1988, the Schumer box that is used by all credit cards today is named after the high-profile current New York Senator. While the Truth in Lending Act already required issuers to clarify key financial details for consumers, the approval of the Schumer box created a more uniform system by requiring the information to be contained within a high-visibility table for easy reading.
How to Use the Schumer Box as a Consumer
Knowing that key details about credit cards are available to you by law is nice. However, it's what you do with the information that counts. First, it helps to know where to find Schumer box information if you're shopping around online for credit cards. While the format of the Schumer box is uniform, you won't necessarily find this information in the same spot on all card websites. Popular cards usually link to a Schumer box on a credit card product page using the following phrases:
"Important Credit Terms."
"Pricing Details."
"Pricing and Terms."
"Rates and Fees."
"Review Rates and Fees."
"See Rates, Rewards and Additional Information."
"View Rates and Disclosures."
For many people, the details of APR, annual fees, and penalty fees are the most important categories. Schumer box information can also help you to decide between two cards when you're making a neck-and-neck decision. If two cards offer similar rewards, a fee of $0 on a Schumer box may be the final factor in your decision. The Schumer box also allows consumers to make smart decisions based on how they intend to use credit cards. A consumer who often carries a balance may be fine with a higher annual fee if a card has a low APR. By contrast, someone who never carries a balance might be comfortable with a slightly higher APR on a card without an annual fee.
Get all of your questions about credit card debt answered by debt experts today!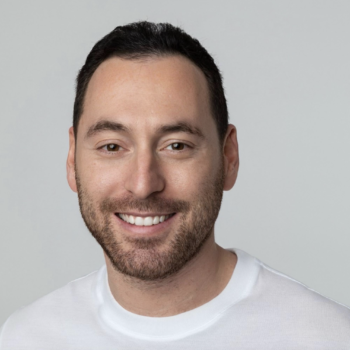 Gabriel Gorelik paves the way for customer service and operations at United Settlement. He is passionate about numbers and holds a strong belief in helping anyone with their debt. Before United Settlement, Gabriel received his BS in Finance & Economics from Brooklyn College. After graduation, Gabriel went on to build his first financial services company where he managed thousands of accounts for business and consumer clients. He understands the importance of client satisfaction, professionalism, and exceeding expectations.