There's no mistaking the fact that 2020 has been a difficult year. The pandemic has brought with it all kinds of stress and uncertainty related to health, safety, employment, finances, plans for the future – and how to simply go about the business of living in the present.
The old adage, "one day at a time" certainly applies to these stressful times in which we're all living. For many, dreams for the future remain on hold while the United States struggles to contend with the virus, its impact on the general mood of the country, and the overall economy.
Dramatically higher levels of unemployment have altered millions of lives, and many households are turning to credit cards to pay living expenses. While many creditors are making allowances to their borrower customers in the form of short-term forbearance, credit line extensions and fee waivers during the pandemic, creditors are not going as far as to eliminate debts.
Many debtors are struggling to keep up with multiple payments to multiple creditors each month in an effort to pay down high interest rate credit card debt and other forms of unsecured debt.
It is exactly at such a stressful time as this – when the environment is uncertain and cash flow is tighter – that debt consolidation can be a very good idea for someone who finds their back up against the wall financially. Let's take a closer look at why consolidating debt can be a good idea during stressful times.
Debt Consolidation
The process of debt consolidation combines multiple debts into one single loan, typically resulting in a lower interest rate and lower monthly payment.
The resulting lower monthly payment frees up cash for day-to-day living expenses while alleviating stress and reducing the need to rely further upon credit cards and other forms of debt during a difficult time.
A debt consolidation loan (DCL) provides the added benefit of streamlining the repayment process while simultaneously lowering interest expense and the total amount repaid over time. Since interest rates on debt consolidation loans frequently are lower than those attached to credit cards, for individuals carrying multiple cards with multiple payment dates, utilizing a DCL to simplify the repayment process can make a lot of sense.
Keeping track of multiple cards with multiple billing cycles can get messy and lead to inadvertent late fees and missed payments, both of which cost money and can harm a credit score and profile.
In addition to the convenience of one single monthly payment, the monthly interest expense savings that results from paying off high interest rate credit card debt with money raised through a DCL frees up extra cash that can be utilized for living expenses during the stressful period that we are living through.
Balance Transfers
Another available debt relief option that consolidates existing debt involves balance transfer credit cards. A balance transfer credit card allows you to transfer high interest rate credit card debt from existing credit card accounts to another credit card account at a lower promotional interest rate for a specified period of time.
In the best case scenario, the promotional interest rate on the credit card balance transfer will be as low as 0% for twelve to twenty-four months.
These 0% balance transfer credit cards are generally reserved for individuals possessing strong FICO credit scores well into the 700s or higher. However, it is not uncommon for individuals with good to very good FICO credit scores to still qualify for low single digit interest rate balance transfer promotions.
Importantly, pay close attention to the length of the promotional period on any balance transfer credit card. You should realize that following the expiration of this promotional rate period, the interest rate on your balance transfer can climb substantially higher – often to as high as the rate for credit card purchases, which can be 15% to 25%.
You should also be clear about the balance transfer fee, as most balance transfers will involve a fee of 3%-5% of the balance transfer amount. However, even after taking into account the fee, the interest expense savings that results from transferring high interest rate credit card debt is almost always worth it, as is the satisfaction derived from knowing that each month, a greater percentage of your payment is reducing the outstanding balance, rather than being wasted on interest expense.
It also is possible that the new minimum monthly payment percentage as applied to the balance on the balance transfer card will reduce your monthly payment on the debt – temporarily improving your cash flow during a stressful time.
A reminder, however, to be careful here – paying off less during the promotional period can set you up for a day of reckoning later when the promotional interest rate period expires and you still have an outstanding balance.
Home Equity Loan or Line of Credit
Another approach to debt consolidation that can provide relief during stressful times involves a home equity loan or home equity line of credit (HELOC).
Home equity loans and HELOCs are options for individuals who have accumulated equity in their dwelling – in other words, for those who owe less on a mortgage than the actual value of the property. Because both of these are a form of secured debt, with the property serving as underlying collateral, they will almost always have lower interest rates than credit card debt.
HELOCs frequently offer more flexible interest rates and payment schedules than home equity loans, but either can meet the purpose of consolidating debt during a stressful time. Home equity loans and HELOCs can help debt burdened individuals save money on interest expense both in the short- and long-term while immediately improving cash flow and freeing up funds that can be used on day-to-day expenses during challenging and stressful times.
About the Author: Steven Brachman
Steven Brachman is the lead content provider for UnitedSettlement.com. A graduate of the University of Michigan with a B.A. in Economics, Steven spent several years as a registered representative in the securities industry before moving on to equity research and trading. He is also an experienced test-prep professional and admissions consultant to aspiring graduate business school students. In his spare time, Steven enjoys writing, reading, travel, music and fantasy sports.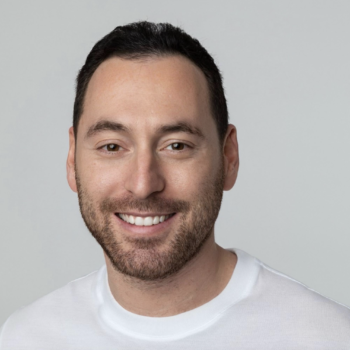 Gabriel Gorelik paves the way for customer service and operations at United Settlement. He is passionate about numbers and holds a strong belief in helping anyone with their debt. Before United Settlement, Gabriel received his BS in Finance & Economics from Brooklyn College. After graduation, Gabriel went on to build his first financial services company where he managed thousands of accounts for business and consumer clients. He understands the importance of client satisfaction, professionalism, and exceeding expectations.