Business credit is secured in the name of a specific business, and in turn, it helps a business build and enhance its own credit profile and score. Over time, a well-established credit profile helps a business qualify for additional credit. Importantly, Business credit remains solely in the name of the business (not in the names of the business owners) and is based solely on the ability to pay of the business, not that of the business owners. In fact, since it is the business that qualifies for the credit, in many cases there will be no personal credit check performed on the business owners themselves.
Business credit is associated with a business name and is linked to the employer identification number (EIN) of the business. Significantly, it is credit that a business owner can obtain that is separate from a personal social security number (SSN). When built shrewdly and skillfully, the SSN isn't even supplied on the business credit application, resulting in no personal credit check performed throughout the process of pursuing and obtaining business credit.
After applying for vendor financing or a small business loan, the vendor or lending institution will retrieve identifying information related to your business name, address, and EIN number. This information is then sent to business credit reporting agencies who furnish the lender a report with all relevant credit information related to your business. An inquiry is placed on your business credit report, a lending decision is made, and any business credit successfully obtained is reported to the business credit reporting agencies – not to the personal consumer credit reporting agencies.
At the risk of being redundant, it is important not to furnish your personal SSN on any application for business credit. Instead, supply only the business EIN, and this will result in the lending decision being made solely on the business' perceived ability to pay – and not that of any of the individual business owners.
See if you qualify for debt relief
Building Business Credit
Furthermore, since business credit scores are based primarily on a successful payment history (as opposed to consumer credit scores which are based on payment history, utilization and several other factors) a business can build a strong credit score quickly under an EIN. It can often require as few as three reported accounts to establish an excellent business credit score, with most vendors typically reporting to business reporting agencies in fewer than ninety days.
Vendors will often grant credit on what are known as "net 30" terms, giving the business thirty days to pay off the balance in full. After your business has accumulated a minimum of five payment experiences (when the vendor reports to business credit agencies that your business has paid off a balance) your business will have begun to establish a business credit profile, and it then becomes easier to receive store credit cards from the likes of Walmart, Staples and Office Depot. When your business accumulates over ten payment experiences, VISA, MasterCard and American Express offer grant additional business credit cards that do not require a personal credit check.
Building business credit is a relatively straightforward process separate and apart from building and maintaining personal credit. By following relatively straightforward steps, your business can build a healthy credit profile by securing Net 30 terms from vendors and paying off balances in a timely manner.
Establishing a successful payment history with vendors leads to the secure of revolving business credit through store credit cards with significant purchasing capacity, followed by earning significant credit lines with VISA, MasterCard and American Express.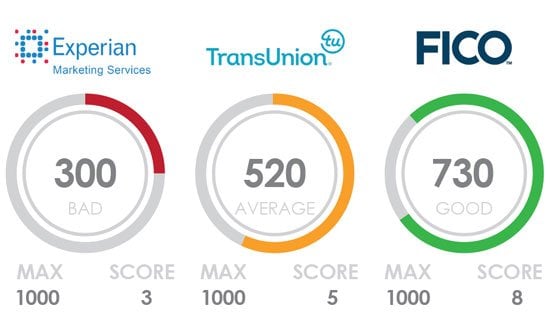 Based on 376 reviews
Overall 4.4 out of 5 stars
That when it seems like nobody can help United will.
This was a great experience for me. I am just starting but Madelene Gallon made me feel like we were friends for years. She tried to make me feel that she would help me and make sure I got the best deal from United. I hope this...
Kind and caring
Had been searching for a while for a company I could trust to get me out of crippling debt. Really didn't think it was possible. Spoke to Ben at United Debt and he assured me that not only was it possible, but it would be fairly...
Kind and caring
Had been searching for a while for a company I could trust to get me out of crippling debt. Really didn't think it was possible. Spoke to Ben at United Debt and he assured me that not only was it possible, but it would be fairly...
Quick, easy assistance!
I've been working with Ben at United Debt to help me organize and get out of debt for once - I've been dealing with debt for ages and Ben showed me some simple ways to begin dealing with things to keep me from bankruptcy or worse....
I need help
I really appreciate
Great!
Renika went above and beyond today to help me. She is wonderful to work with! Thank you again Renika for all of your help today! Happy Holidays to you!
Paying back
They where great listeners
Customer service is truly helpful
Renika was so helpful. My account was paid off but I kept receiving notifications. She cleared up the situation.
Great Customer Service
Renika did a wonderful job handling my questions and transactions. She is very patient on the phone and took care of my needs accordingly.
Very helpful
Renika did a great job in answering all of my questions in a timely manner. She was polite and friendly. Keep her on the payroll.
What's Important to me is United Settlement Costumer service !
United Settlement Costumer service is Amazing Everyone is Professional . I am so happy choosing them with my card Debt. thank you all for helping me out .
That this company has integrity!
A responsive company that keeps it clients up to date and fully informed. I like the fact that I can send them a text and be guaranteed an answer within 24 hrs.
Professional and focused on facts and truth not hype. Excellent. We want to know facts.
Great work very professional and great updates. Communication is excellent.
trust them
Excellent. Also each time i call there they treat me with respect even though they are probably thinking jerk . You sure have made mess of your life. but they have been taught to smile smile smile. this agency is just awesome....
Thanks for all your help and negotiations.
Thanks for the update! I have faith in you guys and will continue my payments. Thanks for all your help and negotiations.
That A Settlement Was Entered.
I Absolutely Love You All At United Settlements. You All Have Saved My Credit Solutions. I Would Refer Everyone To You Services.
The results of the settlement attempts.
So far, I have found United Settlement more than satisfactory. Very conscientious and very efficient in providing a service in debt settlement. Thank you and all the members of your team who are assisting in bringing me new life. ...
Tough Financial Hard Times During Covid-19
I signed up with United Debt Settlement because of large credit card debts, which had taken a financial toll on my credit. UDS has an outstanding reputation assisting clients like me achieve financial recovery and success. During...
No hassle service
Quick fast and no hassle