Millennials do a lot of things differently than older generations and attempting to refinance a mortgage to pay off debt is one of them! Recent statistics from 2021 show that about 28% of Millennials took advantage of low mortgage rates by refinances, while only about 17% of Baby Boomers did. So, what's with the disparity?
Many Americans aren't refinancing right now simply because they don't know the advantages of it or how to get started. Don't let that hold you back! Instead, learn the top six things you need to know before you refinance your mortgage right here.
1. Know Where You Stand Financially (Credit Score)
First thing's first – you don't even want to start considering refinancing until you have a complete picture of your finances. To know where you stand financially, you need to know what your credit score is. Ideally, you want to have a score over 760. You need to know how much credit card debt you own and whether you currently have a stable income.
2. Get to Know Your DTI Ratio
The next step in getting a full picture of your finances is to understand your DTI ratio. Your debt-to-income ratio is an indicator of how much debt you owe each month compared to the amount of money you make. Ideally, you want to aim for a DTI ratio of 36% or less. If you can achieve that feat, then you'll have access to some of the best rates.
3. Figure Out What Your Home is Worth
Next, you need to determine what your home is actually worth. In the best cases, your home should be worth more than when you started your mortgage. If for some reason your house is worth less than before, then you shouldn't refinance.
Right now, there's a huge chance that your home's equity has increased because the pandemic has pushed the housing market higher and higher.
4. Weigh Out the True Cost of Refinancing
Next, you need to try to figure out exactly what it will cost you to refinance your home. Often, you'll end up paying about 3-6% of the total loan amount to refinance. Sometimes, you'll be able to pay less, but be sure to consider the terms, interest rates, and closing costs when making your decision.
5. Determine the Current Mortgage Rates
Your next step involves determining the current mortgage rates. Compare those rates on your current mortgage.
6. Figure Out Your Break Even Point
Your break even point describes when the costs of refinancing are covered by your monthly savings. In other words, if refinancing costs you $1,000 but you're saving $100 a month, then it will take you about 10 months to recover.
Consider all your options, including filing for bankruptcy if you need to. In many cases, you can protect valuable assets like your home even as you go through the bankruptcy process.
Refinance Mortgage to Pay Off Debt FAQs
Despite knowing the facts above, it can still be daunting to determine if you should refinance to pay off debt. Get the answers to the most frequently asked questions on the topic below.
Can I Refinance My Mortgage to Pay Off Debt?
Yes; you can refinance your mortgage to pay off debts if you have enough equity in your home.
Is it a Good Idea to Refinance to Pay Off Debt?
When you refinance your home to pay off debt, you need to determine your current interest rate and what the new one would be. It's a good idea to refinance if you're lowering that interest rate.
Is it a Bad Idea to Refinance Home to Pay Credit Card Debt?
It's not a good idea to refinance a house to pay credit card debt when you'll end up with a higher interest rate than before refinancing. It's also a bad idea to do if you don't know if you'll be able to keep up with the payments.
Can You Refinance Your Mortgage to Pay off Debt
We know what you're thinking – so, can I refinance my mortgage to pay off my debt? After weighing the pros and cons and considering all the facts above, you'll need to make that decision on your own! If you're not sure, then consider reaching out to us about your debt. We'll help you discover your options.
Are Your Ready to Refinance a Mortgage to Pay off Debt?
Now that you know how to refinance mortgage to pay off debt, what are you waiting for? Now is the best time to act because experts predict that higher mortgage rates are on the way. So, time is not on your side when it comes to refinancing.
Are you looking for a little extra one-on-one assistance? If so, then let us help you consolidate your debt and help you break free from the patterns of your past.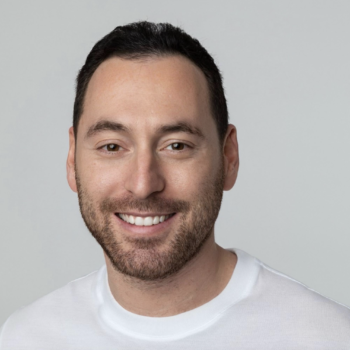 Gabriel Gorelik paves the way for customer service and operations at United Settlement. He is passionate about numbers and holds a strong belief in helping anyone with their debt. Before United Settlement, Gabriel received his BS in Finance & Economics from Brooklyn College. After graduation, Gabriel went on to build his first financial services company where he managed thousands of accounts for business and consumer clients. He understands the importance of client satisfaction, professionalism, and exceeding expectations.