Everest
Business funding capital partners
Everest Business Funding serves small businesses while specializing in merchant cash advances, which are considered part of the alternative lending industry. A merchant cash advance is a short-term financing option available to small business owners that is easier to qualify for than a traditional small business loan. Merchant cash advances are paid back in small regular payments that are typically paid each business day as a percentage of credit card and/or debit card proceeds.
Everest grants merchant cash advances primarily on a business' cash flows through a review of a company's most recent three months of bank statements and is not particularly sensitive to credit scores in evaluating its applicants. In fact, Everest's website states that 95% of all businesses are approved. Applications are submitted online and frequently approved within 24 hours, with merchant cash advances quickly granted in the range of $5,000 to $500,000.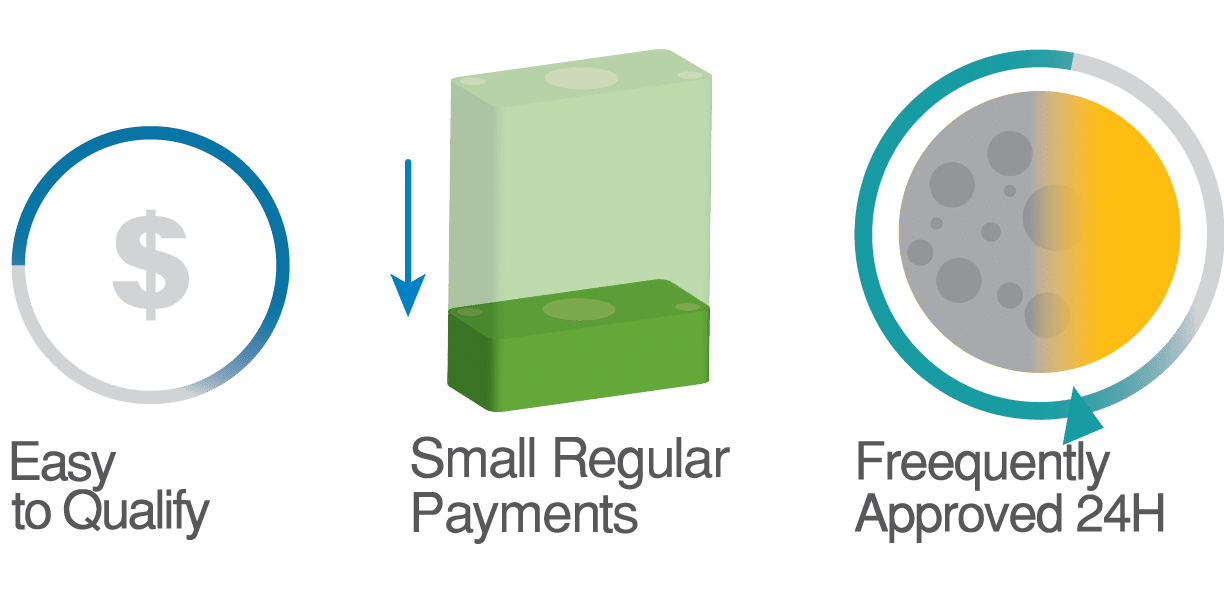 Merchant Cash Advances
A merchant cash advance is a lump-sum payment made to a small business in exchange for an agreed-upon percentage of future credit card and/or debit card sales. Merchant cash advances are generally of shorter duration (24 months or less) and require the recipient to make small regular payments (typically each business day), in contrast with the lengthier payment terms and larger monthly payments associated with traditional small business loans.
When Everest makes a merchant cash advance to a small business, it is purchasing a percentage of that business' future credit/debit card sales receivables, which in turn, the small business is bound by the agreement with Everest to pay back.
Is a Merchant Cash Advance a Loan?
Even though a small business is obligated to "pay off" a merchant cash advance that it has agreed to receive, importantly, the merchant cash advance is not legally considered a loan – because it represents a portion of future credit/debit card sales that the merchant cash advance provider has actually purchased from the small business. This legal technicality allows merchant cash advance companies such as Everest to operate in a largely unregulated market not bound by state usury laws that prohibit lenders from charging high interest rates.
Unfortunately, many small businesses learn the hard way that when their cash flow becomes strapped because of the required daily payments taken directly from their credit/debit card processor, the effective cost of a merchant cash advance is often substantially higher than the interest expense associated with a traditional small business loan. Indeed, the relative ease of getting approved for a merchant cash advance often comes with a price.
Everest Merchant Cash Advance Hypothetical Example
Everest awards Merchant Cash Advances ranging from $5,000 to $50,000, with duration's of 2-12 months. Instead of interest rates, Everest merchant cash advances use what are known as factor rates, which are multipliers applied to the amount of the advance.
For instance, Everest utilizes multipliers ranging from 1.2 to 1.5, which are determined on a variety of criteria, including credit scores. Now, let's take the example of a $20,000 merchant cash advance with a 1.4 factor rate attached. This implies that the overall liability to the small business will become $28,000 ($20,000 x 1.4), before adding origination fees ranging from $199-$2,900.
Are you in debt? we can help
Annette Huggins
That when it seems like nobody can help United will.
This was a great experience for me. I am just starting but Madelene Gallon made me feel like we were friends for years. She tried to make me feel that she would help me and make sure I got the best deal...
Kiirstin
Kind and caring
Had been searching for a while for a company I could trust to get me out of crippling debt. Really didn't think it was possible. Spoke to Ben at United Debt and he assured me that not only was it possible,...
Kiirstin
Kind and caring
Had been searching for a while for a company I could trust to get me out of crippling debt. Really didn't think it was possible. Spoke to Ben at United Debt and he assured me that not only was it possible,...
Dylan
Quick, easy assistance!
I've been working with Ben at United Debt to help me organize and get out of debt for once - I've been dealing with debt for ages and Ben showed me some simple ways to begin dealing with things to keep...
Takota Carrie
I need help
I really appreciate
JONICA Amber PIRON
Great!
Renika went above and beyond today to help me. She is wonderful to work with! Thank you again Renika for all of your help today! Happy Holidays to you!
Jayvon
Paying back
They where great listeners
Dm
Customer service is truly helpful
Renika was so helpful. My account was paid off but I kept receiving notifications. She cleared up the situation.
Jose Rosa
Great Customer Service
Renika did a wonderful job handling my questions and transactions. She is very patient on the phone and took care of my needs accordingly.
Russ
Very helpful
Renika did a great job in answering all of my questions in a timely manner. She was polite and friendly. Keep her on the payroll.
Anthony Desoto
What's Important to me is United Settlement Costumer service !
United Settlement Costumer service is Amazing Everyone is Professional . I am so happy choosing them with my card Debt. thank you all for helping me out .
Ri cky
That this company has integrity!
A responsive company that keeps it clients up to date and fully informed. I like the fact that I can send them a text and be guaranteed an answer within 24 hrs.
Jerry Bolandis
Professional and focused on facts and truth not hype. Excellent. We want to know facts.
Great work very professional and great updates. Communication is excellent.
janice head
trust them
Excellent. Also each time i call there they treat me with respect even though they are probably thinking jerk . You sure have made mess of your life. but they have been taught to smile smile smile. this...
Scott W O'Neill
Thanks for all your help and negotiations.
Thanks for the update! I have faith in you guys and will continue my payments. Thanks for all your help and negotiations.
Cassandra Robinson
That A Settlement Was Entered.
I Absolutely Love You All At United Settlements. You All Have Saved My Credit Solutions. I Would Refer Everyone To You Services.
Mildred Yvonne Sherron
The results of the settlement attempts.
So far, I have found United Settlement more than satisfactory. Very conscientious and very efficient in providing a service in debt settlement. Thank you and all the members of your team who are assisting...
Diana Cardona
Tough Financial Hard Times During Covid-19
I signed up with United Debt Settlement because of large credit card debts, which had taken a financial toll on my credit. UDS has an outstanding reputation assisting clients like me achieve financial recovery...
Matthew Fry
No hassle service
Quick fast and no hassle
In this hypothetical example, even in a "best-case" scenario with daily payments taken directly from the small business owner's credit/debit card processor resulting in full payoff within a year, it is easy to see that the "effective interest rate" of the merchant cash advance exceeds 40%, substantially higher than the interest rate associated with a traditional small business loan.
Remember – there is no APR, a merchant cash advance is not a loan, there is no true interest rate. But ironically, this "effective APR" of the merchant cash advance will be even higher when it is paid off in less than a year – as the true monetary costs associated with the factor rate (and origination fee) will be the same regardless of the duration of the payoff period.
Business Debt Relief
If you are a small business owner whose cash flow is strained and are currently burdened by the process of paying off a merchant cash advance or other forms of business debt, pursuing debt settlement could make sense for you.
Debt settlement occurs when a debtor successfully negotiates a payoff amount for less than the total balance owed on a debt. This lower amount is agreed to by the creditor and is fully documented in writing. Though creditors are under no legal obligation to accept debt settlement offers, negotiating and paying lower amounts to settle debts is far more common than many people realize.
United Settlement and Everest Business Funding
Everest capital partners can certainly be a great source for fast business funding. At United Settlement, we are proud to help those small businesses truly in hardship. We do not deal with businesses that are not already behind on payments and / or on the brink of closing shop. Our core values, integrity, and ethical approach helps us maintain strong working relationship with banks such as Everest.
Our experienced debt settlement professionals have successfully negotiated business debt settlements with Everest for clients who truly were facing serious financial hardship and stress that have resulted in large saving the total balance owed. At United Settlement, our experienced business debt settlement specialists possess past relationships with Everest and more small business lenders.
Our team has an expert level understanding small business landscape, we know when a business is facing hardship and can help get you to financial freedom. See if you qualify for small business debt relief.