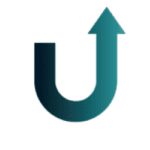 Website unitedsettlemen United Debt Settlement, LLC
Debt Relief & Settlement Programs
Job description
United Debt Settlement is a financial services company in the debt relief sector. Our establishment specializes in both consumer and business debt throughout the United States. We provide effective debt relief solutions that have helped hundreds of individuals. Our Manhattan, NY office is currently seeking a client support member to add to our team.
Your day to day will include the following tasks:
Addressing client inquiries and concerns
Handling inbound and outbound calls
Managing client emails
Working closely with business management
Qualification:
At least 1 year of customer service experience
A positive attitude and willingness to learn
Exemplary work ethic
Maintaining a professional appearance in the workplace
Mathematics and computer proficiency
Strong communicative abilities, both verbal and written, are a must.
NOTE: This job description is intended to describe the general requirements for the position. It is not a complete statement of duties, responsibilities or requirements. Other duties not listed here may be assigned as necessary to ensure the proper operations of the department.
All your information will be kept confidential according to EEO guidelines. Must have a legal right to work in the United States.
Job Type: Full-time
Pay: $40,000.00 – $55,000.00 per year