Top 5 Facts You Need To Know about Unsecured Debt
In 2017, the aggregate credit card debt level in the United States surpassed one trillion dollars. Credit card debt is the most common form of unsecured debt, and among the easiest to obtain. Credit cards, when used responsibly, are a useful tool in helping to build a healthy credit profile that can aid later in life when it comes time to borrow significant sums for a home mortgage or auto loan. However, credit cards and other forms of unsecured debt are not always utilized in a healthy and responsible manner, and it is important to fully understand the territory of unsecured debt – its pros and cons – especially if you've already got your share of it. What follows are five things that you need to know about unsecured debt.
Related Category: Debt Consolidation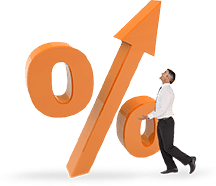 1. What is Unsecured Debt?
Unsecured debt refers to borrowings that are not backed by collateral, in contrast to secured debt, which is backed by collateral – such as a mortgage backed by a house or an auto loan backed by a car. The most common forms of unsecured debt include credit card debt, student loans, personal loans and medical debt. Unsecured debt carries more risk to lenders than does secured debt, as a creditor may be forced to sue an unsecured debtor in default for repayment, as there is no collateral to be seized in the event of non-payment. Because of this added risk, unsecured debt tends to carry higher interest rates than secured debt, making it more expensive for the borrower.
2. Since Unsecured Debt Isn't Backed by Collateral, What Happens if I Don't Pay it Back?
When a borrower falls delinquent in unsecured debt repayment, the lender lacks the luxury of seizing any property as collateral for the unpaid debt. However, that isn't to say that creditors have no recourse. When a debtor falls delinquent in unsecured debt repayment, initially a creditor will reach out to structure a repayment schedule. If this proves unproductive, the creditor has the options of reporting the delinquent debt to a credit bureau, turning the debt over to a collections agency, or filing a lawsuit. Following a lawsuit, a court can order to have your wages garnished or place a lien on certain assets until your debt gets repaid. Clearly, none of these outcomes prove especially constructive for the debtor's quality of life and credit profile.
3. Benefits of Unsecured Debt
One of the benefits of unsecured debt to the borrower is that there is no associated asset risk. If a debtor falls behind on unsecured debt payments, there is no risk of foreclosure or repossession, for example. However, as with any debt, failure to pay off unsecured debt obligations in a timely and consistent manner will cause damage to a debtor's credit score and profile. Still, credit card debt, when handled responsibly, offers significant advantages to the debtor, including allowing for the opportunity to enhance a credit profile that can lead to favorable borrowing terms from subsequent lenders in the future. The relative ease of getting approved for an initial credit card or extending an existing credit line adds a layer of flexibility into a carefully structured monthly budget, as well.
4. Disadvantages of Unsecured Debt
Unlike with many secured debts (such as a home mortgage), the interest expense associated with unsecured debt is not tax deductible. This important financial reality, along with the higher interest rates charged for unsecured debt (given its lack of collateral backing) make the overall cost of carrying unsecured debt significantly higher. Additionally, when a borrower's credit profile is relatively weak, it can be more difficult to get approved for unsecured debt, and even if approved, interest rates and associated terms may prove unsatisfactory to the borrower.
5. My Unsecured Debt Level is Too High.
One of the benefits of carrying unsecured debt is that it does allow for certain solutions in the event a debtor accumulates an unmanageably high level of unsecured debt. Debt management plans, debt consolidation loans and pursuing debt settlement represent viable options for an individual who becomes burdened with onerous amounts of unsecured debt.
A debt management plan (DMP) is a common solution for individuals who are carrying too much unsecured credit card debt and are having difficulty paying bills to a number of different creditors each month. A reputable credit counseling agency can structure a DMP for you in which you make one streamlined payment each month to the counseling agency, who in turn allocates funds to your various creditors. A DMP will result in a lower blended monthly interest rate and monthly payment while giving you the opportunity to demonstrate a consistent payment history, rebuild your credit profile and get out of debt over a three- to five-year time period.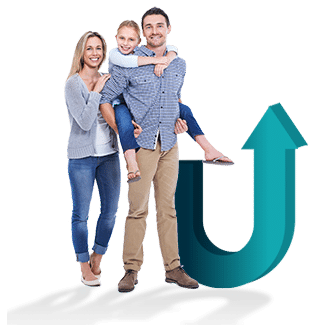 A debt consolidation loan helps simplify matters by paying off your various creditors and allowing you to make one simple monthly payment, usually at a lower blended overall interest rate. Meantime, debt settlement can be a good idea when a debtor has already fallen behind on a number of different credit card accounts. Creditors recognize that delinquent accounts that are approaching charge-off status may eventually become worthless to them, and are often willing to accept less than the total balance owed as a result. A debt settlement firm may be able to successfully negotiate a lower balance payoff – and sometimes even get the creditor to mark the account as "paid in full" on a credit report.
If you are struggling with high levels of unsecured debt, contact us here at United Settlement to discuss the various options above as they pertain to your specific financial situation.
Based on 376 reviews
Overall 4.4 out of 5 stars
That when it seems like nobody can help United will.
This was a great experience for me. I am just starting but Madelene Gallon made me feel like we were friends for years. She tried to make me feel that she would help me and make sure I got the best deal from United. I hope this...
Kind and caring
Had been searching for a while for a company I could trust to get me out of crippling debt. Really didn't think it was possible. Spoke to Ben at United Debt and he assured me that not only was it possible, but it would be fairly...
Kind and caring
Had been searching for a while for a company I could trust to get me out of crippling debt. Really didn't think it was possible. Spoke to Ben at United Debt and he assured me that not only was it possible, but it would be fairly...
Quick, easy assistance!
I've been working with Ben at United Debt to help me organize and get out of debt for once - I've been dealing with debt for ages and Ben showed me some simple ways to begin dealing with things to keep me from bankruptcy or worse....
I need help
I really appreciate
Great!
Renika went above and beyond today to help me. She is wonderful to work with! Thank you again Renika for all of your help today! Happy Holidays to you!
Paying back
They where great listeners
Customer service is truly helpful
Renika was so helpful. My account was paid off but I kept receiving notifications. She cleared up the situation.
Great Customer Service
Renika did a wonderful job handling my questions and transactions. She is very patient on the phone and took care of my needs accordingly.
Very helpful
Renika did a great job in answering all of my questions in a timely manner. She was polite and friendly. Keep her on the payroll.
What's Important to me is United Settlement Costumer service !
United Settlement Costumer service is Amazing Everyone is Professional . I am so happy choosing them with my card Debt. thank you all for helping me out .
That this company has integrity!
A responsive company that keeps it clients up to date and fully informed. I like the fact that I can send them a text and be guaranteed an answer within 24 hrs.
Professional and focused on facts and truth not hype. Excellent. We want to know facts.
Great work very professional and great updates. Communication is excellent.
trust them
Excellent. Also each time i call there they treat me with respect even though they are probably thinking jerk . You sure have made mess of your life. but they have been taught to smile smile smile. this agency is just awesome....
Thanks for all your help and negotiations.
Thanks for the update! I have faith in you guys and will continue my payments. Thanks for all your help and negotiations.
That A Settlement Was Entered.
I Absolutely Love You All At United Settlements. You All Have Saved My Credit Solutions. I Would Refer Everyone To You Services.
Tough Financial Hard Times During Covid-19
I signed up with United Debt Settlement because of large credit card debts, which had taken a financial toll on my credit. UDS has an outstanding reputation assisting clients like me achieve financial recovery and success. During...
The results of the settlement attempts.
So far, I have found United Settlement more than satisfactory. Very conscientious and very efficient in providing a service in debt settlement. Thank you and all the members of your team who are assisting in bringing me new life. ...
No hassle service
Quick fast and no hassle