The process of pursuing and securing a loan is a relatively straightforward one, however it does require thoughtful preparation and adequate research. There are several steps involved when pursuing a loan, and none of them should be skipped.
Of course, no one wants to get turned down for a loan, but when approved, it is also crucial to make certain not to pay too much in interest expense and associated fees. This article will examine the proper course of action that anyone pursuing a loan should take in order to enhance the probability of a successful outcome.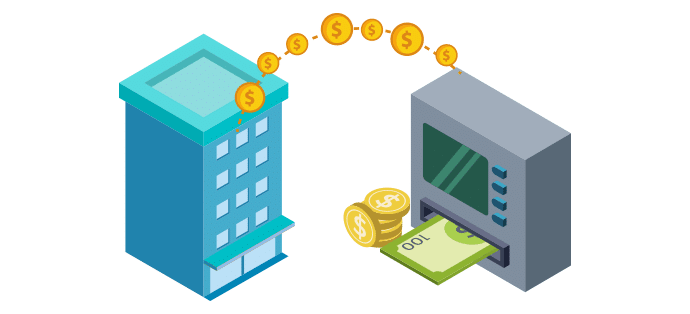 Get The Loan You Need
For starters, it is important to consider the various available loan options and gravitate toward the one that is most suited to your specific needs. Many loans are earmarked for specific purposes – it simply does not make sense to apply for a personal installment loan, for instance, when you are in the market to purchase an automobile – as auto loans are designed with that purpose in mind.
Similarly, home mortgages, student loans, small business loans, and home equity lines of credit are all designed with specific use purposes for the funds granted. Additionally, interest rates, payment schedules, loan duration and other terms are all subject to the type of loan involved and can vary considerably by loan type and lender.
Get Your Credit Score and Credit Report
The practice of building and maintaining a healthy credit profile is a long-term habit that should always be tended to properly, but it is especially important to know where you stand prior to pursuing a loan. Get ahold of one of your three free credit reports at annualcreditreport.com and scour it for any errors or discrepancies that could be harming your credit score.
Hopefully, you've been paying your bills on time and maintaining a credit utilization ratio under 30% (this is the percentage of available credit that you have actually borrowed) while keeping your accounts open (even those that you don't use – unless they have high annual fees) and enhancing the average age of existing accounts, thereby lengthening your credit history. Tighten up any loose ends that can elevate your credit score before shopping around for the appropriate loan.
Loan Options
Given the increasingly digital age, there are a now a wider variety of lenders that transcend traditional banks and credit unions, as well as a number of online tools that make it easier to research various loan options.
Online lenders, peer-to-peer lending platforms and lender comparison websites including LendingTree.com, LendingClub.com and GoCompare.com make evaluating various loan opportunities more accessible than ever. Criteria such as interest rates, loan duration, monthly repayment amounts and terms, loan maximums and minimums, and any prepayment penalties are all available for your view and consideration.
You can also utilize an online loan calculator to calculate monthly repayment amounts on a loan, as well as an online amortization calculator to illustrate how much of a given monthly repayment amount is allocated toward principal and interest expense throughout the duration of the loan.
Prepare the Loan Application
The application process will vary across loan types, although there are certain commonalities that you can expect to encounter regardless of the loan you are pursuing. For starters, each lender to whom you submit an application will conduct a "hard pull" of your credit report, an action that slightly negatively impacts your credit score.
For this reason, it is important not to submit an excessive number of applications, especially within a short period of time. Narrow the field down to your top three choices, and don't submit applications in quick succession, regardless. You can expect to provide necessary documentation including a drivers license, social security number, proof of employment, proof of income, bank statements, and comprehensive list of existing debt. Once the lender has received all necessary documentation, the application is submitted for review and the next phase – the underwriting process.
The Underwriting Process
During the loan underwriting process, the potential borrower's credit is verified, documents are reviewed, questions are asked and clarified, and a decision is ultimately made by the lender. Underwriting can take anywhere from one day to several weeks, with certain loans (such as a home mortgage) taking longer than others.
When a loan is approved, the borrower should always review the contract and be crystal clear as to interest rate, loan duration, repayment terms and any potential fees and penalties associated with the loan. When a loan application is rejected, you can always ask the lender why it was not approved – and it will often be due to an inadequate income level or insufficient credit history.
Though a co-signer can sometimes make the difference in ultimately securing the loan, it is also wise to strengthen a credit score and income level prior to submitting subsequent loan applications following a series of rejections, in the event that they occur.
Are you in debt? we can help
Annette Huggins
That when it seems like nobody can help United will.
This was a great experience for me. I am just starting but Madelene Gallon made me feel like we were friends for years. She tried to make me feel that she would help me and make sure I got the best deal...
Kiirstin
Kind and caring
Had been searching for a while for a company I could trust to get me out of crippling debt. Really didn't think it was possible. Spoke to Ben at United Debt and he assured me that not only was it possible,...
Kiirstin
Kind and caring
Had been searching for a while for a company I could trust to get me out of crippling debt. Really didn't think it was possible. Spoke to Ben at United Debt and he assured me that not only was it possible,...
Dylan
Quick, easy assistance!
I've been working with Ben at United Debt to help me organize and get out of debt for once - I've been dealing with debt for ages and Ben showed me some simple ways to begin dealing with things to keep...
Takota Carrie
I need help
I really appreciate
JONICA Amber PIRON
Great!
Renika went above and beyond today to help me. She is wonderful to work with! Thank you again Renika for all of your help today! Happy Holidays to you!
Jayvon
Paying back
They where great listeners
Dm
Customer service is truly helpful
Renika was so helpful. My account was paid off but I kept receiving notifications. She cleared up the situation.
Jose Rosa
Great Customer Service
Renika did a wonderful job handling my questions and transactions. She is very patient on the phone and took care of my needs accordingly.
Russ
Very helpful
Renika did a great job in answering all of my questions in a timely manner. She was polite and friendly. Keep her on the payroll.
Anthony Desoto
What's Important to me is United Settlement Costumer service !
United Settlement Costumer service is Amazing Everyone is Professional . I am so happy choosing them with my card Debt. thank you all for helping me out .
Ri cky
That this company has integrity!
A responsive company that keeps it clients up to date and fully informed. I like the fact that I can send them a text and be guaranteed an answer within 24 hrs.
Jerry Bolandis
Professional and focused on facts and truth not hype. Excellent. We want to know facts.
Great work very professional and great updates. Communication is excellent.
janice head
trust them
Excellent. Also each time i call there they treat me with respect even though they are probably thinking jerk . You sure have made mess of your life. but they have been taught to smile smile smile. this...
Scott W O'Neill
Thanks for all your help and negotiations.
Thanks for the update! I have faith in you guys and will continue my payments. Thanks for all your help and negotiations.
Cassandra Robinson
That A Settlement Was Entered.
I Absolutely Love You All At United Settlements. You All Have Saved My Credit Solutions. I Would Refer Everyone To You Services.
Mildred Yvonne Sherron
The results of the settlement attempts.
So far, I have found United Settlement more than satisfactory. Very conscientious and very efficient in providing a service in debt settlement. Thank you and all the members of your team who are assisting...
Diana Cardona
Tough Financial Hard Times During Covid-19
I signed up with United Debt Settlement because of large credit card debts, which had taken a financial toll on my credit. UDS has an outstanding reputation assisting clients like me achieve financial recovery...
Matthew Fry
No hassle service
Quick fast and no hassle