Improving Your Financial Situation
Looking at your finances from where they sit today, your situation may feel more than a bit challenging. However, with proper planning and discipline, you can turn things around. The first step toward making your situation better is to fully accept that you have a serious debt problem that needs to be addressed. Once this is done, you can begin to clear a path toward eventual financial recovery.
Begin by taking a fair and balanced look at your current financial situation. Take stock of your monthly cash inflows and outflows, and determine what your true bottom line looks like on a monthly basis. If you're running a deficit, you will have to make choices, both obvious and difficult, to better manage expenses.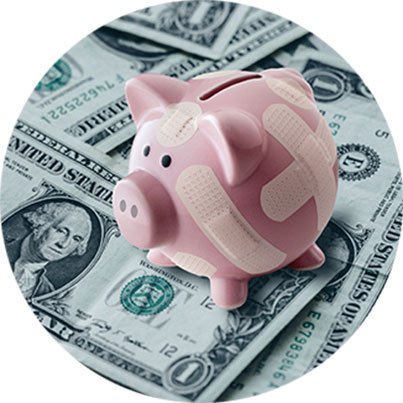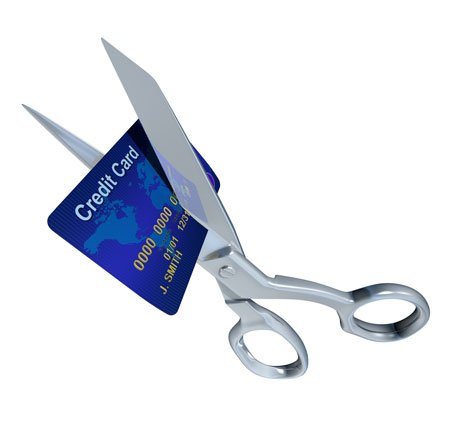 No More Plastic
The next step is to stop using your credit cards and credit lines any further. There's simply no good reason to fall deeper into debt. Importantly, do not close any of your existing accounts, as doing so can lower your credit score. Simply refrain from using your accounts while still maintaining them and focus on paying down your debts with any extra money that you earn. Live by your cash and debit card alone while following the following hard and simple rule – If you don't have the money to buy it, then live without it.
Get Working and Simplify
To enhance your earnings, pursue a second job with flexible evening and weekend hours. Restaurants, retailers and other service businesses are viable candidates for securing extra income. You can also consider leveraging any specific skills that you possess related to teaching, writing, editing, photography, web design, the arts, tax preparation, and salesmanship, for starters.
It will require discipline and sacrifice to improve your financial situation. It will be necessary for you to learn to live without some things to which you may have grown accustomed. Until you're on firmer ground with your debt, gone are the days of attending expensive sporting events and concerts. Gone are the days of spending money on high-end clothing. Gone are the days of trying new restaurants. When you're not working, you may have to spend more time than you'd otherwise prefer simply relaxing at home, reading or watching television for entertainment. However, look at it this way – It's a matter of sacrificing in the present so that you can have plenty of time to enjoy more of life's little extras in the future.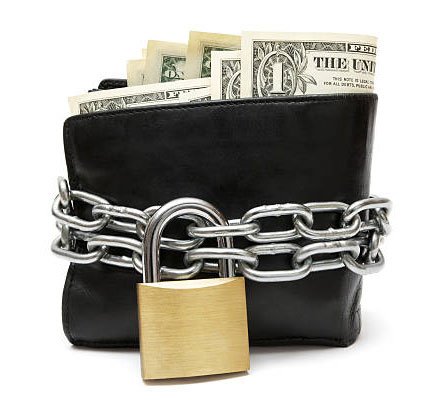 You Can Do This
Permanently reducing your debts will require you to take consistent long-term action. Think of debt-reduction as a new habit, and not something that you merely do some of the time, or only when you feel like it. No. Rome wasn't built in a day, and just as getting into better physical shape takes time and effort, so it will be with your debt-reduction process. Clear your mind of any questionable financial decisions that you may have made in the past and instead focus on your future. Understand from the outset that embracing a new and simpler lifestyle probably won't prove easy or feel very good in the beginning. However, you will generate momentum, so remind yourself that making the full effort is in your long-term interest. Things will indeed get better. You're not the first person to fall on hard times – and you most certainly won't be the last – but this can be the last time that you journey down the debt-reduction road in your lifetime.
Based on 376 reviews
Overall 4.4 out of 5 stars
That when it seems like nobody can help United will.
This was a great experience for me. I am just starting but Madelene Gallon made me feel like we were friends for years. She tried to make me feel that she would help me and make sure I got the best deal from United. I hope this...
Kind and caring
Had been searching for a while for a company I could trust to get me out of crippling debt. Really didn't think it was possible. Spoke to Ben at United Debt and he assured me that not only was it possible, but it would be fairly...
Kind and caring
Had been searching for a while for a company I could trust to get me out of crippling debt. Really didn't think it was possible. Spoke to Ben at United Debt and he assured me that not only was it possible, but it would be fairly...
Quick, easy assistance!
I've been working with Ben at United Debt to help me organize and get out of debt for once - I've been dealing with debt for ages and Ben showed me some simple ways to begin dealing with things to keep me from bankruptcy or worse....
I need help
I really appreciate
Great!
Renika went above and beyond today to help me. She is wonderful to work with! Thank you again Renika for all of your help today! Happy Holidays to you!
Paying back
They where great listeners
Customer service is truly helpful
Renika was so helpful. My account was paid off but I kept receiving notifications. She cleared up the situation.
Great Customer Service
Renika did a wonderful job handling my questions and transactions. She is very patient on the phone and took care of my needs accordingly.
Very helpful
Renika did a great job in answering all of my questions in a timely manner. She was polite and friendly. Keep her on the payroll.
What's Important to me is United Settlement Costumer service !
United Settlement Costumer service is Amazing Everyone is Professional . I am so happy choosing them with my card Debt. thank you all for helping me out .
That this company has integrity!
A responsive company that keeps it clients up to date and fully informed. I like the fact that I can send them a text and be guaranteed an answer within 24 hrs.
Professional and focused on facts and truth not hype. Excellent. We want to know facts.
Great work very professional and great updates. Communication is excellent.
trust them
Excellent. Also each time i call there they treat me with respect even though they are probably thinking jerk . You sure have made mess of your life. but they have been taught to smile smile smile. this agency is just awesome....
Thanks for all your help and negotiations.
Thanks for the update! I have faith in you guys and will continue my payments. Thanks for all your help and negotiations.
That A Settlement Was Entered.
I Absolutely Love You All At United Settlements. You All Have Saved My Credit Solutions. I Would Refer Everyone To You Services.
The results of the settlement attempts.
So far, I have found United Settlement more than satisfactory. Very conscientious and very efficient in providing a service in debt settlement. Thank you and all the members of your team who are assisting in bringing me new life. ...
Tough Financial Hard Times During Covid-19
I signed up with United Debt Settlement because of large credit card debts, which had taken a financial toll on my credit. UDS has an outstanding reputation assisting clients like me achieve financial recovery and success. During...
No hassle service
Quick fast and no hassle