Medical Bill Collections Laws
When an unexpected trip to the emergency room or extended hospital stay transpires, it is not uncommon for medical bills totaling in the thousands of dollars to result quickly thereafter, even for those individuals with some form of health insurance. In fact, it has become increasingly common for many Americans to simply delay or avoid hospital visits altogether out of fear of the medical debt that may result.
Compounding matters further, it often becomes the case that affordable medical debt ends up in medical collections and causes significant harm to a credit score and profile. A 2014 study found that 52% of all debt found on credit reports related to medical expenses and that over 43 million Americans show unpaid medical debt on a credit report. Meantime, Experian data from 2017 indicated over $127 billion in medical bills were in collections stages. With affordable medical debt remaining a problem and much of that debt reaching collections, it is important to be aware of medical bill collections laws. Let's take a closer look.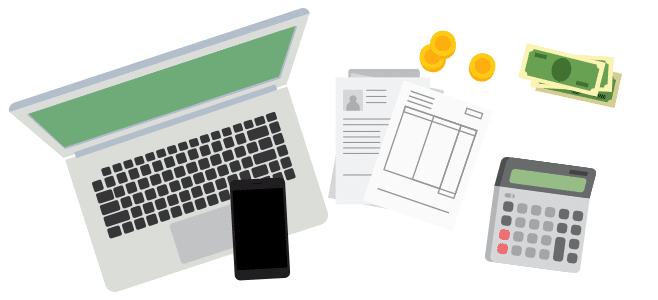 Negotiating Medical Bills? Get Everything in Writing
When negotiating directly with a representative of a hospital billing office, make certain to get any payment plans expressed in writing. This way, if you do successfully negotiate an interest-free, low monthly payment arrangement over a period of up to two years, making your required monthly payments will keep your medical debt out of collections.
When a negotiated payment plan is not made explicit in writing, or when a medical debtor is even just a few days late on an agreed upon scheduled payment, it is possible for the debt to be quickly sent to collections.
While the Affordable Care Act does make allowances for patients of non-profit hospitals to apply for financial assistance prior to accounts being sent to collections, most medical providers consider delinquent unpaid balances eligible to be sent to outside collection agencies.
Medical Collection Accounts
Medical providers won't typically report delinquent accounts to the three major credit bureaus (Experian, Equifax and TransUnion), but they will often send them to outside collection agencies who will then often report them. Collection accounts harm credit scores whether they are unpaid or paid, though the newer FICO 9 scoring model does treat paid medical collections more favorably than unpaid medical collections.
However, many creditors still use older models when determining creditworthiness, so once medical debt reaches collections, it often creates a stain that remains under federal law for seven years and 180 days from the date the consumer first went delinquent on the original debt, regardless of whether the account has been eventually settled or paid in full.
However, there are some collection agencies that are more flexible and open to deleting negative information from credit reports after a debt has been satisfied. Be certain to get written confirmation of any such eventual deletion prior to making payment to the collection agency.
The Medical Debt Relief Act
In 2016, Congress passed the Medical Debt Relief Act as an amendment to the Fair Credit Reporting Act (FCRA) and Fair Debt Collections Practices Act (FDCPA). The Medical Debt Relief Act stipulates that when an unpaid medical bill goes into collections, the collection agency must notify the debtor, who then has 180 days to pay the debt before the collection agency can notify any of the credit bureaus.
Additionally, if the medical collection gets paid in full, any mention of the medical debt must be removed from all credit reports within 45 days of payment. Meantime, under the FDCPA, an individual maintains the right to request written confirmation of a medical debt following any contact from a collection agency. Finally, as always, under the FCRA, consumers retain the right to dispute inaccurate information on credit reports, including medical debt that should have been erased under the Medical Debt Relief Act.
Are you in debt? we can help
Annette Huggins
That when it seems like nobody can help United will.
This was a great experience for me. I am just starting but Madelene Gallon made me feel like we were friends for years. She tried to make me feel that she would help me and make sure I got the best deal...
Kiirstin
Kind and caring
Had been searching for a while for a company I could trust to get me out of crippling debt. Really didn't think it was possible. Spoke to Ben at United Debt and he assured me that not only was it possible,...
Kiirstin
Kind and caring
Had been searching for a while for a company I could trust to get me out of crippling debt. Really didn't think it was possible. Spoke to Ben at United Debt and he assured me that not only was it possible,...
Dylan
Quick, easy assistance!
I've been working with Ben at United Debt to help me organize and get out of debt for once - I've been dealing with debt for ages and Ben showed me some simple ways to begin dealing with things to keep...
Takota Carrie
I need help
I really appreciate
JONICA Amber PIRON
Great!
Renika went above and beyond today to help me. She is wonderful to work with! Thank you again Renika for all of your help today! Happy Holidays to you!
Jayvon
Paying back
They where great listeners
Dm
Customer service is truly helpful
Renika was so helpful. My account was paid off but I kept receiving notifications. She cleared up the situation.
Jose Rosa
Great Customer Service
Renika did a wonderful job handling my questions and transactions. She is very patient on the phone and took care of my needs accordingly.
Russ
Very helpful
Renika did a great job in answering all of my questions in a timely manner. She was polite and friendly. Keep her on the payroll.
Anthony Desoto
What's Important to me is United Settlement Costumer service !
United Settlement Costumer service is Amazing Everyone is Professional . I am so happy choosing them with my card Debt. thank you all for helping me out .
Ri cky
That this company has integrity!
A responsive company that keeps it clients up to date and fully informed. I like the fact that I can send them a text and be guaranteed an answer within 24 hrs.
Jerry Bolandis
Professional and focused on facts and truth not hype. Excellent. We want to know facts.
Great work very professional and great updates. Communication is excellent.
janice head
trust them
Excellent. Also each time i call there they treat me with respect even though they are probably thinking jerk . You sure have made mess of your life. but they have been taught to smile smile smile. this...
Scott W O'Neill
Thanks for all your help and negotiations.
Thanks for the update! I have faith in you guys and will continue my payments. Thanks for all your help and negotiations.
Cassandra Robinson
That A Settlement Was Entered.
I Absolutely Love You All At United Settlements. You All Have Saved My Credit Solutions. I Would Refer Everyone To You Services.
Mildred Yvonne Sherron
The results of the settlement attempts.
So far, I have found United Settlement more than satisfactory. Very conscientious and very efficient in providing a service in debt settlement. Thank you and all the members of your team who are assisting...
Diana Cardona
Tough Financial Hard Times During Covid-19
I signed up with United Debt Settlement because of large credit card debts, which had taken a financial toll on my credit. UDS has an outstanding reputation assisting clients like me achieve financial recovery...
Matthew Fry
No hassle service
Quick fast and no hassle