Residential and Commercial Leases
A lease represents an agreement between two parties to rent a specific property for a fixed amount of money over a period of time. The signed parties in a lease agree upon certain conditions- including dates of occupancy, permitted uses of the property, any allowable changes that can be made to the property, and for which components of upkeep the owner and tenant are to be held responsible.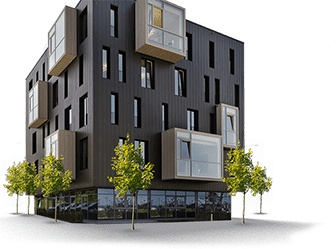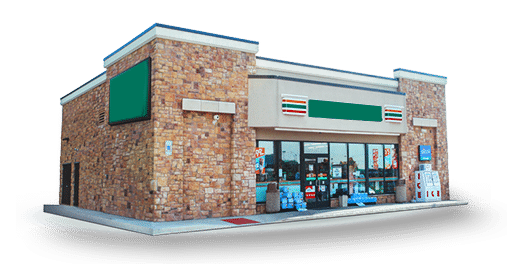 Residential Leases
In a residential lease agreement, a contract is created between an individual tenant and landlord to utilize property for a living arrangement. The property in a residential lease is not to be used for a commercial purpose, such as the sale of goods or services, or for manufacturing. The property is to be used primarily for residence – not for profit – and residential codes are often in place that apply to the maintenance and appearance of the property. Residential property – such as a house, apartment, or condominium – is typically rented "as-is," with the responsibility toward maintaining the property falling upon the landlord. Security deposits ensuring the landlord against damage to the property are common. Should a tenant desire to make any changes to the property, the tenant must request permission from the landlord. The rent in a residential lease typically takes the form of a fixed monthly amount and can range in duration from month-to-month to a period of several years. Many residential leases include a provision that converts the lease to month-to-month tenancy at the close of the original lease term.
Commercial Leases
In a commercial lease agreement, a contract is created between a business tenant and landlord to utilize commercial property for the purposes of generating a profit through the sale of goods or services, or for manufacturing. When signing a commercial lease, the proper name of the business entity, corporation or LLC should be stated on the lease as the tenant. The property in a commercial lease is considered a commercial business space and is not one meant for everyday living. Commercial leases involve properties such as warehouses, strip mall space and office space in areas that have been zoned for commercial use. These leases include premises clauses that are specific as to which portions of the commercial premises are to be occupied and for what allowable uses. Rent in a commercial lease is generally calculated based on the amount of square feet to be occupied by the tenant and can include a percentage of gross revenue generated monthly.
In a residential lease, be proactive and contact your landlord. If your financial distress is temporary, be honest and forthright, and you may be able to work something out with your landlord. However, in many cases, a landlord may act swiftly to move toward enforcing the lease and evict a non-paying tenant. Here, the best solution to breaking a residential lease is to search for a suitable replacement tenant and request permission to assign the lease or terminate it without penalty in exchange for the landlord signing a new lease with the replacement tenant. In some cases, the replacement tenant is willing to pay a higher rent, as market conditions may dictate, and the landlord becomes amenable to breaking an existing lease without penalty.
If you simply choose to walk away and break a residential lease, you run the risk of forfeiting your security deposit, and your landlord can hold you fully accountable for at least two months of additional rent. Additionally, your credit profile will be negatively impacted and you will likely encounter difficulty when attempting to secure a subsequent residential lease.
In a commercial lease, falling behind on rent can have long-term negative implications on a business, as the ensuing credit profile damage can impede the ability to secure an alternative lease location and any subsequent financing. Additionally, commercial leases can prove even more difficult to break than residential leases, with landlords often requiring a personal guarantee in the event that the business entity becomes unable to pay.
Though the process of breaking a commercial lease can prove difficult, after re-reading a commercial lease for any early-termination clauses to which you may qualify, contact the landlord and explain why you may need to negotiate outside the terms of the lease. Discuss the prospects of assigning or subletting the lease to another tenant in the event that you don't meet the qualifying conditions of any early termination clause. Be prepared to forfeit some or all of your security deposit and to be held liable for at least two months rent. However, even though a landlord can attempt to hold a commercial tenant liable for all remaining lease payments, the landlord has a legal duty to mitigate damages by searching for a suitable replacement tenant. Accordingly, a commercial tenant can help minimize costs by searching for a suitable replacement tenant, as in the case of a tenant in a residential lease.
Based on 376 reviews
Overall 4.4 out of 5 stars
That when it seems like nobody can help United will.
This was a great experience for me. I am just starting but Madelene Gallon made me feel like we were friends for years. She tried to make me feel that she would help me and make sure I got the best deal from United. I hope this...
Kind and caring
Had been searching for a while for a company I could trust to get me out of crippling debt. Really didn't think it was possible. Spoke to Ben at United Debt and he assured me that not only was it possible, but it would be fairly...
Kind and caring
Had been searching for a while for a company I could trust to get me out of crippling debt. Really didn't think it was possible. Spoke to Ben at United Debt and he assured me that not only was it possible, but it would be fairly...
Quick, easy assistance!
I've been working with Ben at United Debt to help me organize and get out of debt for once - I've been dealing with debt for ages and Ben showed me some simple ways to begin dealing with things to keep me from bankruptcy or worse....
I need help
I really appreciate
Great!
Renika went above and beyond today to help me. She is wonderful to work with! Thank you again Renika for all of your help today! Happy Holidays to you!
Paying back
They where great listeners
Customer service is truly helpful
Renika was so helpful. My account was paid off but I kept receiving notifications. She cleared up the situation.
Great Customer Service
Renika did a wonderful job handling my questions and transactions. She is very patient on the phone and took care of my needs accordingly.
Very helpful
Renika did a great job in answering all of my questions in a timely manner. She was polite and friendly. Keep her on the payroll.
What's Important to me is United Settlement Costumer service !
United Settlement Costumer service is Amazing Everyone is Professional . I am so happy choosing them with my card Debt. thank you all for helping me out .
That this company has integrity!
A responsive company that keeps it clients up to date and fully informed. I like the fact that I can send them a text and be guaranteed an answer within 24 hrs.
Professional and focused on facts and truth not hype. Excellent. We want to know facts.
Great work very professional and great updates. Communication is excellent.
trust them
Excellent. Also each time i call there they treat me with respect even though they are probably thinking jerk . You sure have made mess of your life. but they have been taught to smile smile smile. this agency is just awesome....
Thanks for all your help and negotiations.
Thanks for the update! I have faith in you guys and will continue my payments. Thanks for all your help and negotiations.
That A Settlement Was Entered.
I Absolutely Love You All At United Settlements. You All Have Saved My Credit Solutions. I Would Refer Everyone To You Services.
The results of the settlement attempts.
So far, I have found United Settlement more than satisfactory. Very conscientious and very efficient in providing a service in debt settlement. Thank you and all the members of your team who are assisting in bringing me new life. ...
Tough Financial Hard Times During Covid-19
I signed up with United Debt Settlement because of large credit card debts, which had taken a financial toll on my credit. UDS has an outstanding reputation assisting clients like me achieve financial recovery and success. During...
No hassle service
Quick fast and no hassle