For far too many graduates, student loan debt is a very real and burdensome issue that hinders the process of laying the groundwork for a prosperous adult life. Fortunately, there are a number of student loan forgiveness programs that can help alleviate the stress that comes with high levels of student loan debt. This article will discuss the eligibility requirements and benefits of many of the more common federal student loan forgiveness programs that are presently available.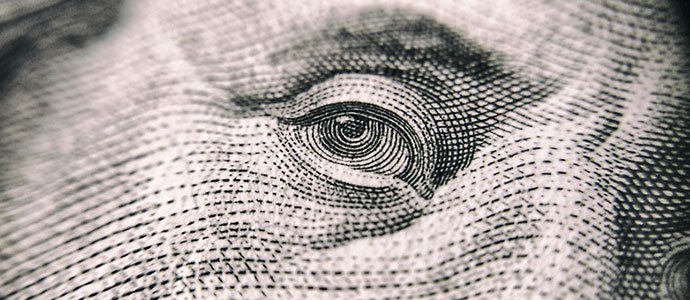 The Public Service Loan Forgiveness Program (PSLF)
The PSLF is available to full-time employees (30 hours per week minimum) of federal, state, and local government agencies, as well as employees of 501(c)(3) non-profit organizations, as well as non-profits that provide qualifying public services, and Peace Corps volunteers. Under the PSLF, loan forgiveness is available for student loans issued under the William D. Ford Federal Direct Loan program.
These include Direct Subsidized and Unsubsidized Student Loans, Direct PLUS loans and Direct Consolidation loans. There are currently no limits on the amount that can be forgiven, and the forgiven amount is not considered taxable income. However, do note that private student loans are not eligible for forgiveness under the PSLF.
Apply and Qualify for the PSLF
Requirements for PSLF loan forgiveness include a full ten years of on-time monthly payments (120 payments), aforementioned full-time public service employment at a qualified employer, and participation in a qualified income-based repayment plan. The four types of qualified repayment plans are: Income-based Repayment (IBR); Income-Contingent Repayment (ICR); Pay as You Earn Repayment (PAYE); and Revised Pay as You Earn Repayment (RPAYE).
Applicants must also complete a PSLF Employee Certification Form each year and maintain accurate employment documentation such as pay stubs and W-2 forms in the event that they are requested. For further information, please consult the following page: https://studentaid.ed.gov/sa/repay-loans/forgiveness-cancellation/public-service
Student Loan Forgiveness under Income-Based Repayment Plans
The four qualified income-based repayment plans listed above also function independently of the PSLF as forms of student loan forgiveness that are based on repayment history but do not require qualified public service full-time employment. However, the time frame for these various repayment plans is considerably longer than that of the PSLF.
For example, under the PAYE and RPAYE, twenty years of on-time monthly payments (240 payments) are required, with PAYE allowing for the lowest monthly payment available, as it is calculated based upon the establishment of financial hardship. After twenty years, loan forgiveness will be granted, though the amount forgiven is considered taxable income. Under the IBR and ICR, a debtor can qualify for loan forgiveness only after twenty-five years of on-time monthly payments (300 payments). Again, forgiveness applies only to Federal student loans and not to private loans, and the amount forgiven will be considered taxable income.
Federal Perkins Loan Cancellation
This program is particularly useful for full-time educators including teachers, librarians, speech language pathologists and professionals within HeadStart programs. Additionally, full-time firefighters, nurses, members of law enforcement and the military also can qualify for Perkins Loan Cancellation.
Under this program, it is possible to have 100% of a remaining Perkins loan obligation forgiven within five years, with forgiveness granted at 15% in years one and two, 20% in years three and four, and the remaining 30% in year five. Since Perkins loans are administered by the school and not the federal government, applicants contact the student loan office of the issuing institution for proper application forms.
Are you in debt? we can help
Annette Huggins
That when it seems like nobody can help United will.
This was a great experience for me. I am just starting but Madelene Gallon made me feel like we were friends for years. She tried to make me feel that she would help me and make sure I got the best deal...
Kiirstin
Kind and caring
Had been searching for a while for a company I could trust to get me out of crippling debt. Really didn't think it was possible. Spoke to Ben at United Debt and he assured me that not only was it possible,...
Kiirstin
Kind and caring
Had been searching for a while for a company I could trust to get me out of crippling debt. Really didn't think it was possible. Spoke to Ben at United Debt and he assured me that not only was it possible,...
Dylan
Quick, easy assistance!
I've been working with Ben at United Debt to help me organize and get out of debt for once - I've been dealing with debt for ages and Ben showed me some simple ways to begin dealing with things to keep...
Takota Carrie
I need help
I really appreciate
JONICA Amber PIRON
Great!
Renika went above and beyond today to help me. She is wonderful to work with! Thank you again Renika for all of your help today! Happy Holidays to you!
Jayvon
Paying back
They where great listeners
Dm
Customer service is truly helpful
Renika was so helpful. My account was paid off but I kept receiving notifications. She cleared up the situation.
Jose Rosa
Great Customer Service
Renika did a wonderful job handling my questions and transactions. She is very patient on the phone and took care of my needs accordingly.
Russ
Very helpful
Renika did a great job in answering all of my questions in a timely manner. She was polite and friendly. Keep her on the payroll.
Anthony Desoto
What's Important to me is United Settlement Costumer service !
United Settlement Costumer service is Amazing Everyone is Professional . I am so happy choosing them with my card Debt. thank you all for helping me out .
Ri cky
That this company has integrity!
A responsive company that keeps it clients up to date and fully informed. I like the fact that I can send them a text and be guaranteed an answer within 24 hrs.
Jerry Bolandis
Professional and focused on facts and truth not hype. Excellent. We want to know facts.
Great work very professional and great updates. Communication is excellent.
janice head
trust them
Excellent. Also each time i call there they treat me with respect even though they are probably thinking jerk . You sure have made mess of your life. but they have been taught to smile smile smile. this...
Scott W O'Neill
Thanks for all your help and negotiations.
Thanks for the update! I have faith in you guys and will continue my payments. Thanks for all your help and negotiations.
Cassandra Robinson
That A Settlement Was Entered.
I Absolutely Love You All At United Settlements. You All Have Saved My Credit Solutions. I Would Refer Everyone To You Services.
Diana Cardona
Tough Financial Hard Times During Covid-19
I signed up with United Debt Settlement because of large credit card debts, which had taken a financial toll on my credit. UDS has an outstanding reputation assisting clients like me achieve financial recovery...
Mildred Yvonne Sherron
The results of the settlement attempts.
So far, I have found United Settlement more than satisfactory. Very conscientious and very efficient in providing a service in debt settlement. Thank you and all the members of your team who are assisting...
Matthew Fry
No hassle service
Quick fast and no hassle
Student Loan Forgiveness for Teachers
The Teacher Loan Forgiveness (TLF) program awards qualifying teachers a tax-exempt reduction ranging from $5,000 to $17,500 in principal owed on student loan debt. To qualify, a teacher must have worked full-time for five consecutive years at a certified low-income elementary or secondary school included on a list published annually by the U.S. Department of Education.
Applicants apply for the TLF by completing the Teacher Loan Forgiveness application, with only Direct subsidized and unsubsidized loans qualifying for forgiveness under the program – PLUS loans do not qualify. However, some teachers can successfully qualify for the TLF after five years, and then again qualify for the PSLF in a subsequent five years. For a complete guide, please consult the following page: https://studentloanhero.com/featured/student-loan-forgiveness-for-teachers/
Student Loan Forgiveness for Nurses, Doctors, Lawyers and Military Personnel

Under the NURSE Corps Loan Repayment program,  qualified nurses, nurse practitioners and nursing faculty can have 60% of loan principal forgiven following two years of full-time employment in under served areas, and 85% of principal forgiven after three years. There are also state loan forgiveness programs available to nursing professionals employed in over thirty states.
Meantime, doctors and other health care professionals can avail themselves of National Health Service Corps (NHSC) awards of up to $50,000 following two years of employment at an approved site within an under served population area.  Additionally, the Students to Service program awards up to $120,000 of loan forgiveness to primary health care providers who commit to three years of work at an approved site.
Within the legal profession, lawyers who work for the Department of Justice for at least three years can qualify for up to $60,000 of loan forgiveness , while the John R. Justice Student Loan Repayment program awards public defenders $10,000 of loan forgiveness per year for as many as six years.
Finally, the Army, Navy, Air Force and National Guard all have loan forgiveness programs that extend beyond those offered to Army and Navy medical personnel. For a complete guide, please consult the following page: