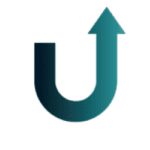 Website unitedsettlemen United Debt Settlement, LLC
Debt Relief & Settlement Programs
Job description
United Settlement:
We are a company committed to provide guidance to individuals and small businesses who need it most. We have now surpassed our five-year mark and we are on another verge of expansion. We have moved offices to now be headquartered in Midtown West New York and honored to have an amazing team on board.
Mission:
We are passionate about high performance and we practice what we preach – investing time in our own success and executing on a vision, which we see to accomplish in the upcoming years. We believe that everyone has untapped potential within them and it takes a disruptive approach to unleash it. We dream big and are only interested in people with similar dreams and visions to accomplish the same goal. We never accept less than 110%. We aren't just a company; we're a group vested in each other's success.
If you are a high-performing individual who is passionate about winning and inspiring others, then we are excited to discuss career opportunities with you.
RESPONSIBILITIES
Managing and building portfolio of clientele, identifying leads & opportunities to hit personal quotas.
Follow guidelines and compliance implemented by United Settlement
Qualifications
No Minimum Phone Sales Experience
Experience in B2B communication is a plus for this position
Strong oral and written communication
Ability to read, interpret and communicate basic math and data.
Ability to multitask and meet deadlines
Basic knowledge of using a computer
Opportunity
Amazing Company w/ Amazing Culture
Beautiful A-Class Office
This position is an entry-level position, with upward opportunity
Extremely lucrative opportunity for the right candidate. Top agents are earning in excess of $250,000 per annum.
Long term growth potential
Additional Information
You may text 315.575.4771 to set up an interview. Emails are welcome as well.
NOTE: This job description is intended to describe the general requirements for the position. It is not a complete statement of duties, responsibilities or requirements. Other duties not listed here may be assigned as necessary to ensure the proper operations of the department.
All your information will be kept confidential according to EEO guidelines. Must have a legal right to work in the United States.
Work Remotely
Job Type: Full-time
Pay: $50,000.00 – $75,000.00 per year