Handling multiple debts, due dates, and payment amounts are difficult at any time. Periods of stress, like the ongoing COVID-19 pandemic, only make managing money that much harder. Maintaining a complicated calendar of debt payments during a global crisis may be low on your list – that's why debt consolidation might be the way to go.
Consolidation can help reduce debt-related stress so you can focus on staying healthy and taking care of other priorities. United Debt Settlement interviewed financial experts for their best tips and tricks on consolidating debt during stressful times.
Read on to find out why it's smart to consolidate debt when life gets chaotic.
What is Debt Consolidation?
If you're not sure how debt consolidation works, you're not alone.
The basic concept of consolidation is that it combines multiple debts into one. The goal is to merge your existing payments, due dates, and creditors into one simple monthly payment. Most consolidation plans use one of two methods:
Debt Consolidation Loan (DCL): A debt consolidation loan rolls up all of your existing unsecured debt – such as credit card bills and other payments – into one central amount. Instead of paying multiple separate debts, you use this new loan to cover all of them, leaving only the one new loan in their place. This means you're responsible for only one monthly payment to one creditor, rather than dealing with multiple payments to many creditors. A DCL also often reduces your interest rate or overall monthly payment by lengthening the term of the loan.
Debt Management Plan (DMP): Debt management plans require you to work with a credit counseling agency to help you negotiate a payment plan for your existing debts. Your credit counselor works with your creditors to find a monthly payment and interest rate that fits your budget. You then make a single monthly payment to your credit counseling agency. The agency distributes the funds to each creditor. You likely won't be able to take on new credit accounts while enrolled in a DMP.
Why is Consolidating Debt During Stressful Times a Good Idea?
Money is a significant form of stress for the majority of adults in America. According to the most recent "Stress in America" report by the American Psychological Association, 60% of respondents consider money to be a major personal stressor.
Part of that stress can stem from having multiple debts. Having many different monthly payments, due dates, and accounts can leave you feeling like you're constantly paying bills. This is hard enough to manage when things are calm. It's much more difficult when other stressors show up as well.
Consolidating debt during stressful times is one way to lower the anxiety you may feel about your finances. Anna Barker, a personal finance expert and found of LogicalDollar explains, "Consolidating debt during stressful times can be a good idea simply to avoid — or at least reduce — any stress caused by the debt you're carrying."
Andrea Woroch, a nationally-recognized finance expert, agrees. Woroch adds that consolidating debt not only makes it easier to manage your payments, but you'll also probably save money on interest. This further helps reduce the stress associated with debt.
Debt and COVID-19: Should You Consolidate Debt During the COVID-19 Pandemic?
The COVID-19 pandemic has turned life as we know it upside down. With job loss and reduction of income, many American families are feeling extra stress when it comes to finances.
One option to reduce the stress of COVID-19 is to look for things you can control. While you can't control how long the virus will affect the country, you can do something about your debt.
"Consolidating debt usually means saving money on interest and monthly payments, which can provide much-needed financial relief," says Lisa Torelli-Sauer, editor of SensibleDigs, who spent ten years working in financial services. "There are plenty of other stresses brought on by this crisis. Consolidating debt is an easy way to simplify a part of your life that you can control."
Barker gives similar advice: "Many of us have a lot of things on our plates at the moment, whether they be financial, job or health-related, so anything that makes any aspect of our lives easier at the moment should be seriously considered. "
How Can Consolidating Debt Help You in a Stressful Time?
Even when it's not related to debt and COVID-19, stress can have a negative impact on many aspects of your life. Small everyday stressors can quickly add up to create a mountain of stress, and you might not even realize it.
For example, you might be trying to work from home, make lunch for you and your family members, clean your home, and keep your children entertained during the day. You've got a lot on your mind and forget to make a payment that's due, only adding to your stress.
Consolidating your debt reduces the number of things you have to worry about each day. Instead of keeping track of several payments and due dates, you can set a reminder for your single monthly payment. Consolidation helps you remove the stress of balancing multiple debts.
Tips to Consolidating Debt During Times of Stress
"The first step to paying off credit card debt is finding out just how much debt you are in. You can't win the race if you don't know where the starting line is!" says Galit Tsadik, money expert and founder of Financial Sharktress. She suggests starting by listing out all the information about your debts:
List the balance of all debts, such as credit card balances, medical bills, or personal loans.
Note each account's interest rate next to each debt.
Include the minimum payment for each debt, so you know how much you need to put towards each.
Also, you should be sure to do your research before committing to a debt consolidation plan. As Torelli-Sauer explains, you have a lot of other things to worry about at the moment. Don't rush into a consolidation plan before exploring your options and finding the one that makes the most sense for your situation.
Debt Consolidation Strategies
Consider speaking with a credit counselor or financial counselor before starting a consolidation plan. Barker suggests speaking with a financial counselor to help you determine if consolidation is the best course to manage your debt.
Barker also mentions that raising your credit score by a few points before applying for a debt consolidation loan could help you get better terms. Even a small increase could give you access to a lower interest rate or shorter term. Better loan terms ultimately save you money by reducing the cost of your loan.
Working with a Debt Relief Company
If you're unsure whether you can manage to consolidate your debt by yourself, you may want to consider working with a debt relief company. A reputable debt relief company can help you find the consolidation method that works best for you and help you along the way to paying down your debt.
Learn more about consolidating debt with United Settlement today.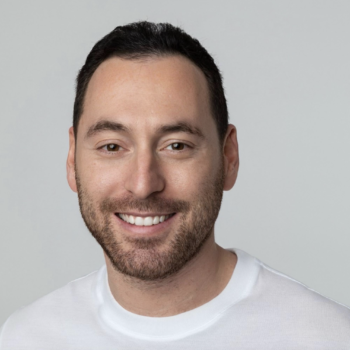 Gabriel Gorelik paves the way for customer service and operations at United Settlement. He is passionate about numbers and holds a strong belief in helping anyone with their debt. Before United Settlement, Gabriel received his BS in Finance & Economics from Brooklyn College. After graduation, Gabriel went on to build his first financial services company where he managed thousands of accounts for business and consumer clients. He understands the importance of client satisfaction, professionalism, and exceeding expectations.