LendingTree
LendingTree trusts United Settlement to help clients it deems as worthy candidates for the debt relief services that our company provides.
With a proven track record of achieving successful debt settlements with creditors that include Chase, Bank of America, Wells Fargo, Discover, Capital One, American Express, and Barclays, among others, United Settlement provides LendingTree clients who are currently suffering through financial hardship with effective debt relief strategies that help forge the path toward a debt-free lifestyle.
LendingTree Inc. is an online lending exchange that connects consumers with multiple lenders, banks and credit partners. Founded in 1998 and headquartered in Charlotte, NC, LendingTree has handled over 65 million loan requests since inception and trades publicly on Nasdaq under the ticker symbol TREE.
LendingTree's diverse network includes many of the nation's largest lending institutions, regional, and alternative lenders and allows consumers to comparison shop loans that best suit their needs while empowering them to make appropriate financial decisions based on a variety of informational resources and tools.
What is Debt Relief?
For those individuals burdened with onerous levels of debt – whether it be high-interest unsecured credit card debt, a personal installment loan, home mortgage, auto loan, student loan debt, medical debt – or any combination thereof, effective debt relief can provide hope and a pathway toward a debt-free lifestyle.
The three primary forms of debt relief are debt settlement, debt consolidation, and entering into a debt management plan. Debt settlement occurs when a debtor successfully negotiates a payoff amount for less than the total balance owed on a debt and is a viable form of debt relief when a debtor has fallen delinquent on several credit card accounts.
Creditors recognize that delinquent accounts approaching charge-off status may eventually become worthless to them, and are therefore often willing to accept less than the balance owed. United Settlement frequently successfully negotiates lower balance payoffs with creditors, who often mark the settled account as "paid in full" on a credit report.
A debt consolidation loan is a form of debt relief that simplifies the repayment process by paying off various creditors through one simple monthly payment, usually at a lower blended overall interest rate. However, whereas credit card debt is unsecured, debt associated with a consolidation loan is often secured and backed by collateral such as a house or car.
Failure to pay back a debt consolidation loan in a timely manner, therefore, can result in foreclosure or repossession. A debt management plan (DMP) is a form of debt relief for individuals with too much unsecured credit card debt who are having difficulty paying bills to a variety of creditors.
A DMP allows for one streamlined, lower monthly payment that gets allocated to the various creditors, resulting in a lower blended interest rate while providing a debtor with the opportunity to get out of debt over a three- to five-year time period.
Based on 376 reviews
Overall 4.4 out of 5 stars
That when it seems like nobody can help United will.
This was a great experience for me. I am just starting but Madelene Gallon made me feel like we were friends for years. She tried to make me feel that she would help me and make sure I got the best deal from United. I hope this...
Kind and caring
Had been searching for a while for a company I could trust to get me out of crippling debt. Really didn't think it was possible. Spoke to Ben at United Debt and he assured me that not only was it possible, but it would be fairly...
Kind and caring
Had been searching for a while for a company I could trust to get me out of crippling debt. Really didn't think it was possible. Spoke to Ben at United Debt and he assured me that not only was it possible, but it would be fairly...
Quick, easy assistance!
I've been working with Ben at United Debt to help me organize and get out of debt for once - I've been dealing with debt for ages and Ben showed me some simple ways to begin dealing with things to keep me from bankruptcy or worse....
I need help
I really appreciate
Great!
Renika went above and beyond today to help me. She is wonderful to work with! Thank you again Renika for all of your help today! Happy Holidays to you!
Paying back
They where great listeners
Customer service is truly helpful
Renika was so helpful. My account was paid off but I kept receiving notifications. She cleared up the situation.
Great Customer Service
Renika did a wonderful job handling my questions and transactions. She is very patient on the phone and took care of my needs accordingly.
Very helpful
Renika did a great job in answering all of my questions in a timely manner. She was polite and friendly. Keep her on the payroll.
What's Important to me is United Settlement Costumer service !
United Settlement Costumer service is Amazing Everyone is Professional . I am so happy choosing them with my card Debt. thank you all for helping me out .
That this company has integrity!
A responsive company that keeps it clients up to date and fully informed. I like the fact that I can send them a text and be guaranteed an answer within 24 hrs.
Professional and focused on facts and truth not hype. Excellent. We want to know facts.
Great work very professional and great updates. Communication is excellent.
trust them
Excellent. Also each time i call there they treat me with respect even though they are probably thinking jerk . You sure have made mess of your life. but they have been taught to smile smile smile. this agency is just awesome....
Thanks for all your help and negotiations.
Thanks for the update! I have faith in you guys and will continue my payments. Thanks for all your help and negotiations.
That A Settlement Was Entered.
I Absolutely Love You All At United Settlements. You All Have Saved My Credit Solutions. I Would Refer Everyone To You Services.
The results of the settlement attempts.
So far, I have found United Settlement more than satisfactory. Very conscientious and very efficient in providing a service in debt settlement. Thank you and all the members of your team who are assisting in bringing me new life. ...
Tough Financial Hard Times During Covid-19
I signed up with United Debt Settlement because of large credit card debts, which had taken a financial toll on my credit. UDS has an outstanding reputation assisting clients like me achieve financial recovery and success. During...
No hassle service
Quick fast and no hassle
Who is Debt Relief Meant For?
Debt relief is designed for those individuals who are suffering through some form of financial hardship as a result of having incurred too much debt. Racing to keep up with monthly payments while facing an exogenous event such as a job loss, pay cut, sudden illness, medical debt, divorce or some other extenuating circumstance can prove difficult even for those individuals with the best of intentions.
Helping people transition away from a stressful period of financial hardship and toward the peace of mind that comes with living a debt-free lifestyle is why we get out of bed in the morning. LendingTree trusts United Settlement's experienced debt relief specialists with their clients – and you should too. If you are a good candidate for debt relief, contact us today. Together we can discuss your specific financial situation and get you on the road toward living a debt-free lifestyle.
About Us
Helping others with their debt is our mission
In Dec 2007 when the Great Recession began we recognized people need help. Family and friends were struggling to make minimum payments. Once we successfully helped them we knew we wanted to help more, that now is United Debt Settlement.
Our mission is to help others with their debt. To do that we provide financial advice and education which often helps reduce debt for those struggling financially.
Values, Commitment, and Reputation
We believe in transparency and communication, that's why we built a customized portal for every client. Any progress is securely recorded in your account, that's our values.
We do not charge fees for personal debt before it is settled and our whole team is IAPDA licensed, that is our commitment. We do business ethically, in a way that relates to moral principles, and that is our reputation.
Our Founders
Marcel Bluvstein, President & Co-Founder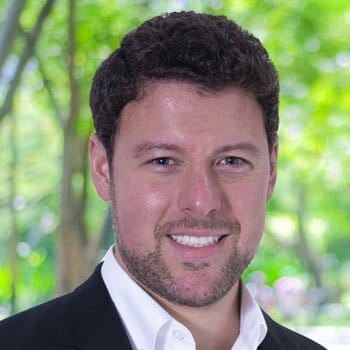 Marcel Bluvstein graduated Touro College with a BS in Business Finance & Marketing. Marcel continued his education at Harvard University, studying Strategic Management for Growth Companies. Prior to United Settlement Marcel worked at Rodman & Renshaw a full-service investment bank.
Gabriel Gorelik, CEO & Co-Founder
Gabriel Gorelik paves the way for customer service and operations at United Settlement. He is passionate about numbers and holds a strong belief in helping anyone with their debt. Before United Settlement, Gabriel received his BS in Finance & Economics from Brooklyn College. After graduation, Gabriel went on to build his first financial services company where he managed over 1,000 business clients.
Charity
Helping others Is a core value and mission. Giving donations is what we strive to do more of. some organizations we've supported include: