Auto Loans with Bad Credit
Credit history plays a major role in the auto loan approval process, both in the loan amount granted, as well as the interest rate and expense associated with the loan. Lenders often look for a sufficient income level along with a stable job history, but for those with bad credit, gaining access to a suitable auto loan often becomes more difficult.
However, the challenge of securing car financing with bad credit is not an insurmountable one. This article will examine how best to get an auto loan with bad credit.
Take Inventory of Your Credit Report
Individuals pursuing car financing with bad credit need to go about doing things a bit differently than those with strong credit. For starters, a few months prior to embarking on the excitement of car shopping, first make every effort to clean up your credit report. It may not be possible to eliminate high debt balances or negative items that might include a history of bankruptcy, automobile repossession, or late payments.
However, making the effort to dispute any lingering credit report errors and/or to add positive information that has been omitted from your credit report is certainly possible. Taking such actions, along with, if possible, paying off any lingering past-due accounts, will improve the chances of those with bad credit when attempting to secure car financing. In the meantime, try to establish and maintain a recent track record of timely payments on existing debts while refraining from taking on any additional credit.
Some Bad Credit Car Financing Realities
Getting approved for car financing with bad credit does come with a few drawbacks. For starters, a weak credit history will usually limit the car loan amount, and it will also come with a higher interest rate attached – sometimes twice as high as the rate granted to someone with stronger credit. If at all possible, those pursuing car financing with bad credit should try to save and make a larger down payment, which can help mitigate the costs associated with higher interest expense, as well as taxes and fees assessed on the total purchase price.
Individuals with bad credit also must budget appropriately for the new monthly auto loan payment, and make the right choices in order to minimize the monthly payment amount. Therefore, it is wise to skip luxury add-on options (leather seats, a sunroof, etc.) that will nudge the monthly payment higher.
Look Into Pre-Approval
If possible, try to get pre-approved through a bank or credit union for a specific loan amount that you can then use as leverage when negotiating the best deal for your car. Always leave room beyond the price of the car for taxes and fees. For example, a car in the $17-18,000 range will have a final price that approaches $19-20,000 all inclusive of taxes and fees.
It makes good sense to shop around and search with multiple lenders and auto loan matching engines. For those with FICO scores in the 500-525 range, there are a number of online options worth considering, including myautoloan.com, autonav.capitalone.com, carfinance.com and springboardauto.com.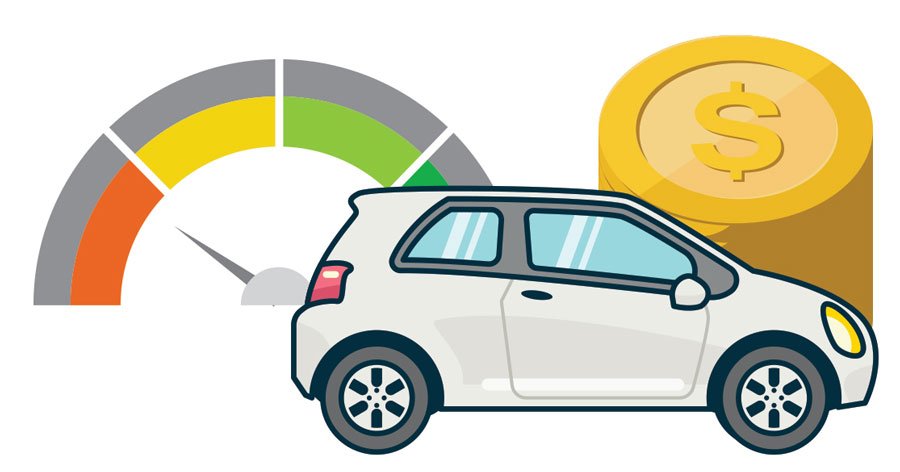 How To Get an Auto Loan With Bad Credit
In a few words – be smart and be careful. Aside from what has already been discussed, the individual pursuing car financing with bad credit also has to remain alert to the possibility of dealer treachery and scams. Unfortunately, some auto dealerships that offer on-site financing (Buy Here – Pay Here) involving little to no credit check, can also take advantage of those with bad credit.
Only approach such dealerships on the recommendation of a trusted friend or associate, and always carefully read all documentation to make certain that the paperwork matches everything that has been verbally agreed upon. Never drive a car home under any circumstance without first having signed properly agreed-upon documents – otherwise an unsuspecting and naive purchaser can be coerced into signing at dramatically different terms on a later date.
No matter how badly you may want a new car, take the necessary time to shore up your credit report before taking the additional time to shop around for the best terms for your auto loan. Just because you may have taken a few missteps financially and now have bad credit does not mean that it is impossible to get a good auto loan. Far from it. Finding suitable car financing with bad credit is possible when you take the necessary time to prepare your credit report, pursue pre-approval before approaching auto dealerships, and avoid any crucial mistakes by verifying all documents prior to signing.
Are you in debt? we can help
Annette Huggins
That when it seems like nobody can help United will.
This was a great experience for me. I am just starting but Madelene Gallon made me feel like we were friends for years. She tried to make me feel that she would help me and make sure I got the best deal...
Kiirstin
Kind and caring
Had been searching for a while for a company I could trust to get me out of crippling debt. Really didn't think it was possible. Spoke to Ben at United Debt and he assured me that not only was it possible,...
Kiirstin
Kind and caring
Had been searching for a while for a company I could trust to get me out of crippling debt. Really didn't think it was possible. Spoke to Ben at United Debt and he assured me that not only was it possible,...
Dylan
Quick, easy assistance!
I've been working with Ben at United Debt to help me organize and get out of debt for once - I've been dealing with debt for ages and Ben showed me some simple ways to begin dealing with things to keep...
Takota Carrie
I need help
I really appreciate
JONICA Amber PIRON
Great!
Renika went above and beyond today to help me. She is wonderful to work with! Thank you again Renika for all of your help today! Happy Holidays to you!
Jayvon
Paying back
They where great listeners
Dm
Customer service is truly helpful
Renika was so helpful. My account was paid off but I kept receiving notifications. She cleared up the situation.
Jose Rosa
Great Customer Service
Renika did a wonderful job handling my questions and transactions. She is very patient on the phone and took care of my needs accordingly.
Russ
Very helpful
Renika did a great job in answering all of my questions in a timely manner. She was polite and friendly. Keep her on the payroll.
Anthony Desoto
What's Important to me is United Settlement Costumer service !
United Settlement Costumer service is Amazing Everyone is Professional . I am so happy choosing them with my card Debt. thank you all for helping me out .
Ri cky
That this company has integrity!
A responsive company that keeps it clients up to date and fully informed. I like the fact that I can send them a text and be guaranteed an answer within 24 hrs.
Jerry Bolandis
Professional and focused on facts and truth not hype. Excellent. We want to know facts.
Great work very professional and great updates. Communication is excellent.
janice head
trust them
Excellent. Also each time i call there they treat me with respect even though they are probably thinking jerk . You sure have made mess of your life. but they have been taught to smile smile smile. this...
Scott W O'Neill
Thanks for all your help and negotiations.
Thanks for the update! I have faith in you guys and will continue my payments. Thanks for all your help and negotiations.
Cassandra Robinson
That A Settlement Was Entered.
I Absolutely Love You All At United Settlements. You All Have Saved My Credit Solutions. I Would Refer Everyone To You Services.
Mildred Yvonne Sherron
The results of the settlement attempts.
So far, I have found United Settlement more than satisfactory. Very conscientious and very efficient in providing a service in debt settlement. Thank you and all the members of your team who are assisting...
Diana Cardona
Tough Financial Hard Times During Covid-19
I signed up with United Debt Settlement because of large credit card debts, which had taken a financial toll on my credit. UDS has an outstanding reputation assisting clients like me achieve financial recovery...
Matthew Fry
No hassle service
Quick fast and no hassle