A whopping two out of three Millennials either currently have a side gig or they've had one in the past. In the wake of the pandemic, side gigs from home have been crucial lifesavers for many. Are you currently weighing out the pros and cons of a side gig and wondering whether getting one is right for you?
If you're wondering whether a side gig is right for you, then we can help you make an informed choice. Learn everything you need to know about the pros and cons of a side gig below.
Pros of a Side Gig
Why are so many younger people getting side gigs? You're about to learn! From finding greater financial stability to paying off debt early, learn all about the advantages of getting a second job below.
Pay Off Your Debt Early

Are you wondering how to pay off your debt? If you take on side gigs to make money, then some of that income can go directly towards paying off your debts early. The sooner you pay off your debt, the cheaper it will be! That's because you'll save a significant amount on interest and fees that you would've paid if it took you longer to take care of that debt.

Build Wealth Like a Boss

Paying off your debt is empowering! What's more, you can start using some of your disposable income to actually build your wealth like a boss! Consider investing in businesses, stocks, or your own future by building a savings account.

Find Financial Stability and Peace of Mind

Another one of the biggest pros of a side gig is relieving some of that financial stress you likely struggle with. Most Americans feel some form of financial stress but having a side gig can help you experience greater peace of mind. A secondary source of income builds stability.

Learning New Skills

Another advantage of taking on a side gig is learning new skills. Not only can you build your resume and professional career by taking on a side gig, but you could end up building an entirely new set of skills, too! By doing so, you could increase your overall earning potential and build on your career goals. Sometimes, entry level positions don't give you the financial stability needed, so many Americans end up staying stuck in a career they don't like. If you can get your foot in the door through a side gig, then you may be able to pivot into the career of your dreams without losing too much of your income.

Have a Backup Plan

If the coronavirus pandemic has taught us anything, it's how uncertain everything really is. One moment your career may feel set in stone, but the next long-term lockdowns may end up making you pivot industries entirely. Having a side gig allows you to secure a backup plan. In the event things go sour in your primary position, you'll still have the ability to rely on your side gig.
Cons of a Side Gig
There are plenty of reasons why you should get a second job, but is it always worth it? Everything can't always be positive, so learn all about the disadvantages of a side gig below.
No Time for Other Activities

A side gig takes a lot of time and effort. You can't expect to get a second position without having to put in the time. Expect to have to sacrifice more of your time than you usually spend on other activities.

Other Priorities May Start to Slide

When you're putting so much time and effort into work, other priorities often take a backseat. For many, that means their health and social lives begin to decline. You'll have to take extra care to ensure this doesn't happen to you if you get a side gig.
The Many Pros and Cons of a Side Gig
Now that you understand the many pros and cons of a side gig, you can make an informed choice about whether getting one is right for your situation right now. If you've decided that you should get a side gig, then your next obstacle will be figuring out where to find side gigs that pay good money! The good news is that these types of job listings have skyrocketed since the pandemic.
Are you worried that even the extra income from a side gig wouldn't be enough to cover your debt-related expenses? If you're feeling overwhelmed and underwater, then taking on additional responsibilities through a side gig might not be the best option for you. Instead, you should start exploring your debt relief options. If you need more information about whether you qualify for debt relief, then we'd like to help you. Leave your contact information on our online contact form now to get in touch with one of our experts.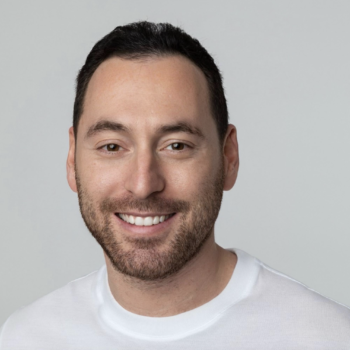 Gabriel Gorelik paves the way for customer service and operations at United Settlement. He is passionate about numbers and holds a strong belief in helping anyone with their debt. Before United Settlement, Gabriel received his BS in Finance & Economics from Brooklyn College. After graduation, Gabriel went on to build his first financial services company where he managed thousands of accounts for business and consumer clients. He understands the importance of client satisfaction, professionalism, and exceeding expectations.