Trying to save money can be hard, but it's even more difficult when you're dealing with debt. You might be torn between saving money or paying off your debt.
The good news? You don't have to decide if you should save money or pay off debt. Doing both at the same time can be a good way to lower your debt and build emergency savings to help you avoid debt in the future. Let's take a look at how to pay off debt and still save money.
Is It Better to Pay Off Debt or Save Money?
While it depends on your financial situation, most people can focus on saving money and paying off debt at the same time. You'll need to be prepared for the realities of doing both. Your savings won't grow as fast and your debt repayment may be a little slower than if you focused on an individual goal.
However, by saving money and repaying debt at the same time, you continue to make progress on your debt and also have the chance to save money for future expenses.
Pay Attention to High-Interest Debt
High-interest debt is one of the worst types of debt to have. A high interest rate makes it harder to pay off balances because so much of your payment goes to interest. Credit cards are notorious for charging ridiculously high interest rates. Those interest charges can really add up, especially if you're only making minimum payments.
You'll need to look at how much high-interest debt you have when deciding where to allocate money to debt and savings. Your high-interest debts should be your top priority when paying off debt. You may have to limit how much you save or make only minimum payments on lower-interest debt while you get your high-interest debt paid off.
Don't Be Afraid to Start Small with Savings
Should you still try to save money if you only have a few extra bucks each month for savings? The answer is usually yes. A benefit of many savings accounts is that you'll earn interest on the money you put into the account. The more time money spends in the account, the more interest it earns.
You may not see big savings right away, but over time your small savings will begin to grow. Saving some money each month also helps establish good savings habits. When you have more money to allocate to savings in the future, you'll already be used to saving.
Always Make the Minimum Payment
Don't overlook this tip if you're trying to learn how to pay off debt fast and save money. It can be tempting to put all of your money toward one debt to get rid of it as fast as possible. By doing this, however, you stop making payments on other debt you might have. You're now probably dealing with late or missed payment fees and other penalties in addition to your existing debt.
Always make the minimum payment on all of your debts so your account stays in good standing, even if you're focusing on one debt at a time. 
Consider Consolidating Debt
One of the most important tips to save money and pay off debt is to stay in control of your debt. Once you're overwhelmed by debt, it's much more difficult to manage it. This often causes people to miss payments, become frustrated, or give up on trying to pay off their debt.
If you have multiple debts — with multiple due dates and payment amounts — staying on top of debt can be a nightmare. You may want to consider consolidating your debts into one convenient monthly payment. Debt consolidation works by taking out a new loan which you use to pay off all of your existing debts. Your debt is easier to manage because you'll only have one monthly payment and one debt account.
Consolidation can sometimes give you access to better interest rates and payment terms as well. For example, you have multiple credit card balances with high interest rates. You take out a debt consolidation loan to cover your existing credit card balances with a much lower interest rate.
Automate Your Savings and Payments
Having trouble sticking to your plan to pay off debt and save money? Try automating your payments and savings. Set up an automatic payment for your credit cards, loans, and other debts. This eliminates the chance you'll miss a payment and helps you stay on track with paying down your debt.
Likewise, you can set an automatic transfer to your savings account. Consider setting this up to go with your pay schedule. Say you get paid every other Wednesday. You can set your bank account to automatically transfer a set amount to your savings every other Thursday. Automating your savings takes away the worry of manually moving money and helps you keep from spending money that's meant for savings.
How to Save Money and Pay Off Debt
Deciding whether you should save money or pay off debt doesn't have to be an all-or-nothing situation. In fact, it's probably in your best interests to do both at the same time. Even if you're paying off debt, you should still have an emergency fund. This money can be used to cover unexpected expenses — helping you avoid taking on more debt in an emergency.
If you're having trouble managing your debt or figuring out how to save money to pay off debt, you may want to speak with a professional debt relief company. United Debt Settlement can help you sort through your debt and make it easier to manage through processes like debt consolidation or settlement. Get in touch today to see if you qualify for debt relief.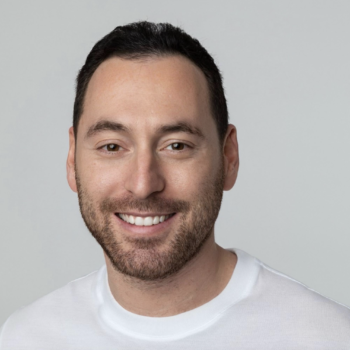 Gabriel Gorelik paves the way for customer service and operations at United Settlement. He is passionate about numbers and holds a strong belief in helping anyone with their debt. Before United Settlement, Gabriel received his BS in Finance & Economics from Brooklyn College. After graduation, Gabriel went on to build his first financial services company where he managed thousands of accounts for business and consumer clients. He understands the importance of client satisfaction, professionalism, and exceeding expectations.