So, you've finally decided to get yourself out of debt – Congratulations! Now from this point forward, quit talking about it, quit thinking about it – just do it.
But how? The path toward getting out of debt isn't always a straight line, but rather can be a winding road laden with decisions that have an impact upon how much time your journey toward a debt-free lifestyle will take.
Understandably, no one wants to spend years digging themselves out of debt – but the old adage, "Rome wasn't built in a day" often does apply here. The truth is, getting out of debt will take time and it will take commitment.
However, if you pay attention and avoid the common mistakes that many individuals make while paying off their debt, you just might save yourself additional time and money while ultimately still achieving your desired end result of getting out of debt. Let's take a closer look.
Debt Help
The first mistake that people who are trying to get out of debt often make is to try to go it alone. Getting out of debt is often complex, but the process becomes much easier when we get a little help from someone who knows a little more than we do about our available debt relief options.
The second mistake that people often make is simply not planning and being organized about things. So, let's tackle these first two mistakes here. From the outset it is important to assemble all financial statements, bank statements, credit card statements and loan statements, along with an itemization of all sources of monthly after-tax income and necessary monthly expenses.
Write down each debt total, along with its interest rate and minimum monthly payment. List your assets – money in the bank, home equity, investment accounts, etc. Get free copies of your credit reports through annualcreditreport.com.
Next, it becomes time to speak with an experienced and reputable credit counselor who can present to you debt relief options that best suit your specific financial situation.
In an initial 30-45 minute interview, the counselor will ask questions related to your income, expenses and debts. Be prepared to clearly discuss all of your unsecured debts – meaning you should know exactly how much you owe on all of your individual credit cards, their respective interest rates and minimum payments, as well as any student loans, outstanding medical debt and other financial obligations.
Your credit counselor can discuss various debt relief options with you that may include debt consolidation, debt settlement, or a debt management plan. However, do know in advance that if you choose to embark upon any of these forms of debt relief that a 3- to 5-year commitment is often involved.
Change Your Spending Habits
A third common mistake that people make when attempting to climb out of debt is to not change prior spending habits. If you've accumulated too much debt, chances are that some form of irresponsible spending habits played a role. Part of what makes getting out of debt hard sometimes is the simple truth that it's not nearly as fun as was falling into debt.
It's really kind of a double whammy in terms of behavior modification – not only do we now have to allocate a consistent percentage of after-tax income toward debt repayment each month, but these funds that are used for debt repayment aren't going to go to "wants" like restaurant meals, experiences, vacations, or any other fun activity. There is a price to pay for getting out of debt – and it's not just financial.
Behaviorally, it becomes a time to learn greater restraint – to rein oneself in and live frugally until personal finances get stronger. By the way, this is also a good time to put your credit cards on ice. Literally. Put your cards in a freezer bag and bury them at the bottom of the freezer. Leave home without them and rely only on a debit card linked to your checking account.
Make a Budget
A fourth common mistake occurs when individuals who are getting out of debt fail to craft a written monthly budget. There's nothing exciting about having a budget – except that it works – especially when you're trying to climb out of debt.
If you don't know where to begin, the 50/30/20 budget can get you moving in the right direction. Under this budget, 50% of your after-tax disposable income gets allocated toward necessary expenses (housing, food, transportation, utilities etc.), 30% goes to "wants" (restaurant meals, vacations, experiences) and most importantly, 20% gets allocated toward debt repayment and savings.
During COVID, when most of us are spending far more time at home anyway, is it such a stretch to allocate less to wants and more to paying off debt – especially when that's your real priority anyway? How about a 50/20/30 budget until you've made measurable progress and/or the world returns with a new normal?
One Debt at a Time
A fifth common mistake involves spreading debt repayment funds thinly across a number of different debts. Better to concentrate more aggressively on one specific debt at a time while making certain to keep up with at least the minimum payments on all of the others.
Consider the Avalanche Method as a useful approach to prioritizing debts by highest interest rate – determine how much you can afford to allocate each month to your most expensive debt (most likely a high-interest rate credit card) while keeping current on all other debts.
When the highest interest debt is paid off, move to the next highest, and so forth. The Avalanche Method will save you money on interest expense over the long-term while getting you out of debt faster.
Alternatively, if you want to taste small victories a little sooner, you can weave in the Snowball Method. This approach encourages you to tackle your lowest balances first, so as to provide the feeling of successfully paying off an account in full sooner. However, over the long-term, the Snowball Method is more expensive than the Avalanche Method, and it will take longer to climb out of debt using the Snowball Method.
Have an Emergency Fund
A sixth common mistake that people make while paying off debt is to neglect the importance of maintaining an emergency fund. Fact is, emergencies happen, and even while prioritizing funds for debt repayment, it is still important to have an emergency fund.
COVID-19 has certainly shown millions that jobs can be lost suddenly, and pandemic or not, we simply never know when we may need money for a health issue, home repairs, or something similar.
Therefore, if you don't have an emergency fund worth at least three months of necessary expenses (and ideally, six months or more), then make certain that some of the budgeted amount of "debt repayment and savings" from your written monthly budget gets allocated toward saving for an emergency fund each and every month.
It may take a little while to build the emergency fund while you're still paying off debt, but that shouldn't stop you. It's important. Do it anyway.
Reward Yourself
Finally, a seventh common mistake committed by those who are climbing out of debt is to forget to reward themselves along the way. Getting out of debt isn't very much fun – it takes work, commitment, sacrifice and patience – but if you stay motivated and keep your eyes on the prize, it's worth it.
Getting out of debt will change your life. There's simply no substitute for the feeling of knowing that you are no longer indebted "to the man" – that none of your hard-earned dollars need be squandered any longer on interest expense and that your money isn't already spent before you've even gotten your hands on it.
However, since it takes time, it's important to stay motivated while committed to the process of getting out of debt. Therefore, when each month you adhere to your budget and consistently allocate a percentage toward debt repayment and savings, you deserve to reward yourself.
You deserve to feel good about yourself as you edge closer to the prize – you don't have to wait until you've reached the finish line. Always remember that and give yourself a simple pleasure – (nothing extravagant!) – as getting out of debt is still the primary focus.
However, rewarding yourself each month with a special favorite meal or a little something extra for yourself and your loved ones can help you stay motivated and clearly on the path toward a debt-free lifestyle.
Steven Brachman is the lead content provider for UnitedSettlement.com. A graduate of the University of Michigan with a B.A. in Economics, Steven spent several years as a registered representative in the securities industry before moving on to equity research and trading. He is also an experienced test-prep professional and admissions consultant to aspiring graduate business school students. In his spare time, Steven enjoys writing, reading, travel, music and fantasy sports.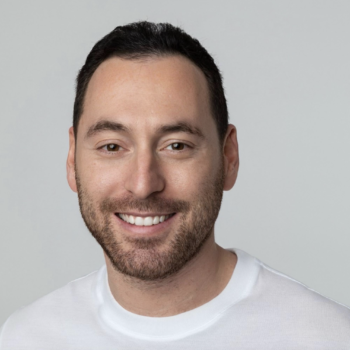 Gabriel Gorelik paves the way for customer service and operations at United Settlement. He is passionate about numbers and holds a strong belief in helping anyone with their debt. Before United Settlement, Gabriel received his BS in Finance & Economics from Brooklyn College. After graduation, Gabriel went on to build his first financial services company where he managed thousands of accounts for business and consumer clients. He understands the importance of client satisfaction, professionalism, and exceeding expectations.