Corporate debt can be a beneficial tool that a business uses to reinvest in their company's growth, but it can become a problem when debt levels exceed the company's ability to pay. Have you recently found your company stretched out a bit too thin?
You're not alone. Since 2020, corporate debt has been rising swiftly. In 2020 alone, business debt grew at an average annual rate of 9.1%, which is up from the normal rate of only 5.5%. The good news is that you can learn how to get out of business debt and still have your company thrive despite your current debt levels. Learn what to do when your business is in debt by following the 7 steps below.
1. Assess and Rework Your Budget
Before you learn how to pay off business debt, you need to know how you got there. So, the first step in managing your small business debt is to assess your budget. Take a good look at your business income and expenses. Analyze the bills you're paying, and make sure to consider the rising prices and inflation we're all experiencing right now.
Understand good vs bad business debt and using these data points, rework a new budget that accounts for your business debt.
2. Reduce Expenses
Of course, simply setting a budget usually isn't enough to help a business experience debt relief. Reworking your budget might involve specific steps your company needs to take, including possibly reducing your expenses.
In this day and age, reducing your expenses might mean changing your products or services. You might have to look for different ingredients, new products, or cheaper ways to conduct your business. No one wants to sacrifice quality for profit, but you might have to take these steps to continue operating and pay off your debts.
3. Temporarily Pay With Cash (if You Can)
When trying to figure out how to get your business out of debt, you should always consider paying with cash if you can. Paying off your business debt with cash will help eliminate it as fast as possible, and it will help you avoid using business credit and taking on more debt attempting to get out of it. This option might not be possible for every business, but it is preferable if it's possible.
4. Communicate with Creditors and Lenders
Business debt relief solutions could be closer than you'd think. How's so? Communicating with your creditors and lenders about your situation could open up new doors that you never knew were there. For instance, a creditor who knows your business needs help might offer a solution like lowering your interest rates. They might also offer payment extensions.
5. Create a "Target Debt" or "Stack" Repayment Plan
Do you have multiple debts with multiple different lenders? Is consolidation not an option for you right now? If so, then learning about a stack repayment plan can also help teach you how to get your business out of debt. Stack repayment plans help you pay off your debt by targeting debts with the highest interest rates first. By putting the maximum amount you can towards these debts, you'll avoid accumulating more debt in interest fees.
6. Increase Your Income
When trying to figure out how to get rid of business debt, increasing your income is the most obvious way to do so. If you can increase your income and profits, then you'll be able to eliminate that debt in no time! Such a feat is easier said than done, though. You may have to get really creative or spend more time marketing your business to pull this one off.
7. Hire a Debt-Restructuring Firm
If you've gone through all the above steps and you're still struggling, then it might be a good investment to look into small business debt relief services that can help. A good business debt-restructuring firm can help you discover debt solutions you've never considered. They can also help you stay disciplined and focused when it comes to paying off those debts and meeting deadlines to avoid further fees, interest charges, and more.
How to Get Out of Business Debt in 7 Steps
Now you know how to get out of business debt in 7 steps, but having this knowledge often isn't enough for your situation to change. You'll need to take action, remain disciplined, and work hard to restructure your business and control your debt levels.
What's more, you'll need to keep up the hard work even after you've managed down your debt. Why? It's far too easy to fall back into the same patterns and wind up back in debt again.
The good news is that you can hire help. Contact our debt experts now to learn more about how we can help your business deal with its debt.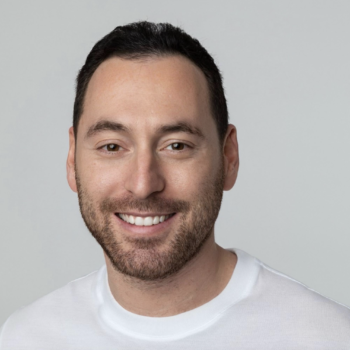 Gabriel Gorelik paves the way for customer service and operations at United Settlement. He is passionate about numbers and holds a strong belief in helping anyone with their debt. Before United Settlement, Gabriel received his BS in Finance & Economics from Brooklyn College. After graduation, Gabriel went on to build his first financial services company where he managed thousands of accounts for business and consumer clients. He understands the importance of client satisfaction, professionalism, and exceeding expectations.